Garden Decor for Sale
Garden art is a wonderful way to bring focus, character, and whimsy to your garden or outdoor living areas. Art pieces that bring a bright, joyful personality to your space include little garden gnomes, garden flags, or cheerful wall hangings. Wind chimes and garden lights can elevate a space with a multi-sensory experience. There is a wide variety of ways you can personalize your garden and make it become even more a reflection of you.
Come visit Patuxent Nursery to see the various garden art, lawn art, yard art, and wall art we have for your gardens and living spaces. Just a piece or two can add focal points and color year-round, no matter what is in bloom.
(Don't forget to check out our fountains and statuary pages to learn more ways to decorate your garden!)
Outdoor Wall Art
The vertical spaces in our gardens, such as the back wall of a house or a fence around a yard, can add more than just a neutral backdrop. Consider adding hanging garden décor to an empty space, such as a sun looking over your deck, a dragonfly, or a metal floral display on a fence where nothing will grow.
Some outdoor wall art can bring special meaning, such as a Kokopelli dancer bringing luck, joy, and fertility to your garden. In the winter when shrubs and perennials defoliate, many empty spaces are revealed and a wall hanging or two can help make the area feel more alive in colder seasons.
Here are a few of the metal wall art styles we have stocked in the past, but make sure to come in and see what we have in stock today! Hopefully, our garden showroom will give you some great garden decor ideas to try out at home.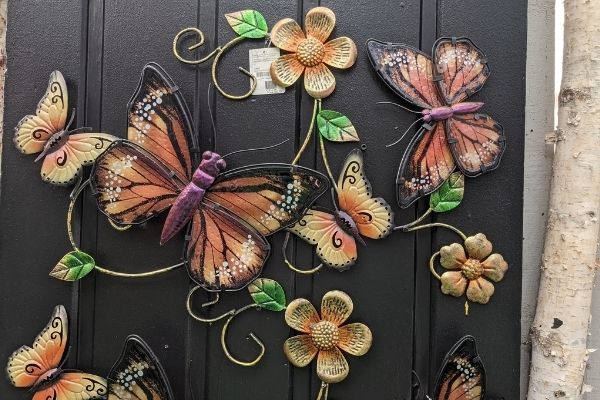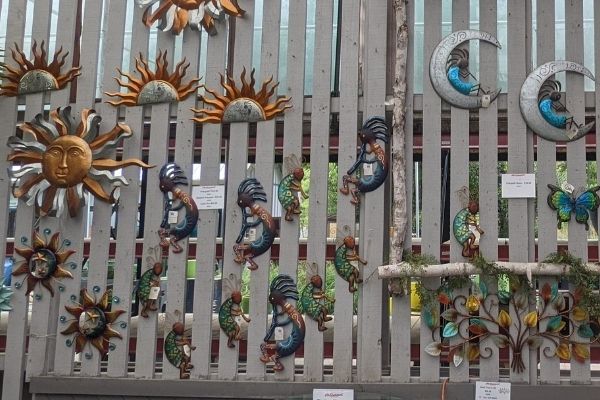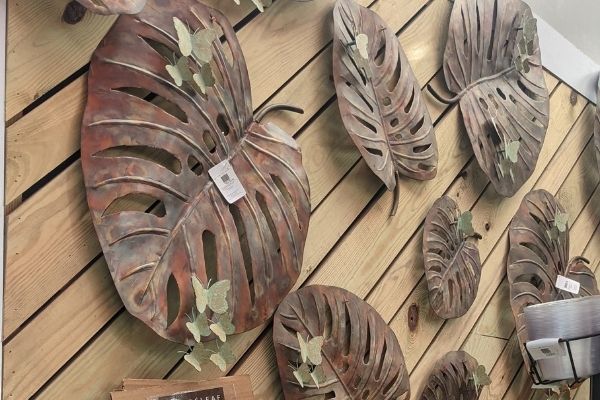 Spinners & Wind Chimes
Gardens and outdoor living spaces are a great way to create an outdoor oasis, where you can relax and reconnect with nature. Wind chimes add an extra layer to your sensory experience, adding gentle harmonies in the wind. When your space has a harmony between fragrant flowering shrubs, visually stunning annuals, moving ornamental grasses, and relaxing soundscapes, it really helps add to the relaxing quality of your garden. Different sizes and materials will sound different, so come see what kind of wind chime appeals to you the most.
Spinners also add a wind-powered sensory experience. Create a focal point amongst your landscape with a metal garden wind spinner or wind art. These pieces move in the wind: some bring a bright pop of exciting colors while others have a more natural palette and a subtler look. Even when there isn't wind you have a dynamic art sculpture in your yard, and a great conversation starter. Either way, garden spinners are eye-catching, adding delightful movement and color to your outdoor spaces.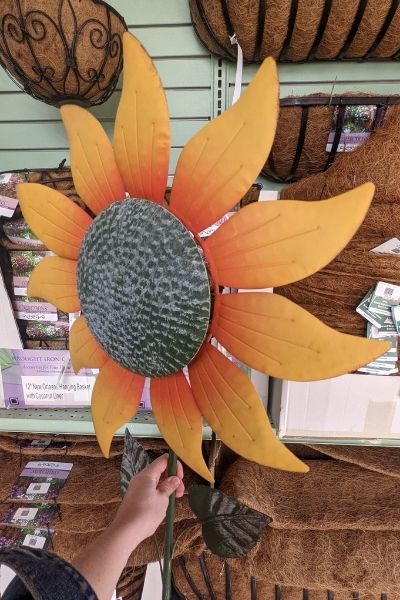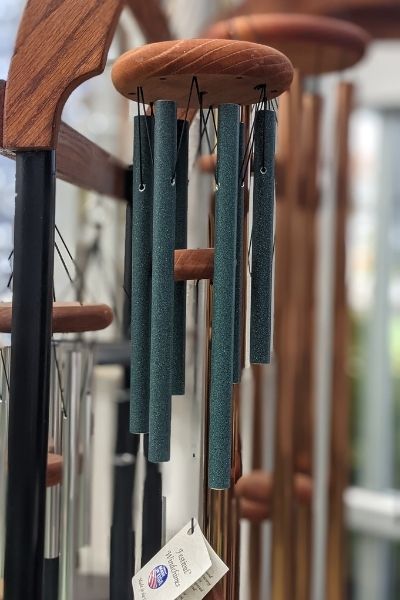 Decorative Garden Figurines
Garden figurines differ from garden statuary because of the material they are made from and the energy they bring to your garden. While statuary makes a strong statement, garden décor figurines come in all shapes and sizes and can make different kinds of impressions.
A cheeky garden gnome peeking around foliage or tucked into a container makes for a delightful and playful accent. Larger figurines of animals or birds can bring life to your garden in a light-hearted way. (Fake Owls are a tried and true way to scare off critters who would eat your garden!)
Make sure your match the style of garden figurines to your home and garden designs: flamingos or gnomes can be great fun but they may clash with a minimalist, modern outdoor living space.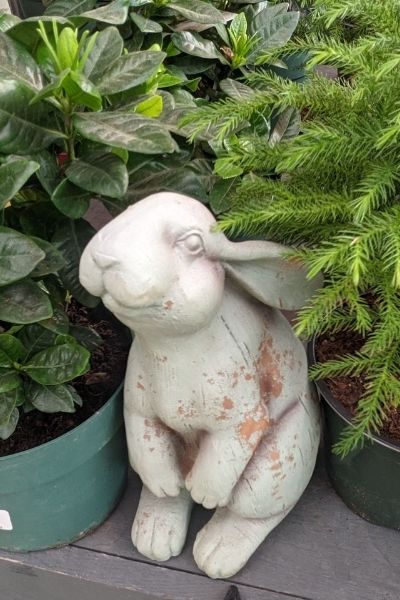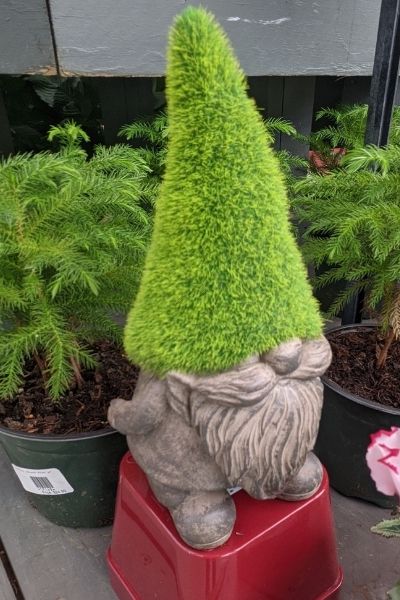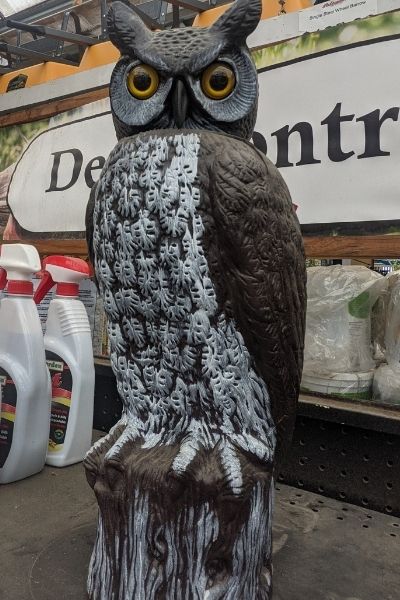 Garden Flags For Sale
Garden Flags are an easy, carefree way to add a little pop of personality to your home. Pick up a garden flag stand, then swap out your collection of little flags for seasons, holidays, or when it suits you! It's a creative way to add color and interest in a way that will stand out amongst your plants or yard.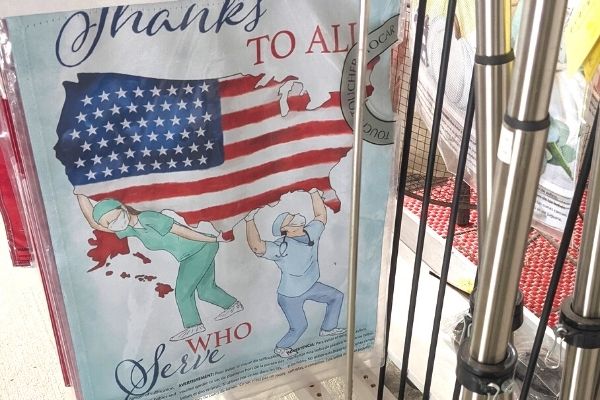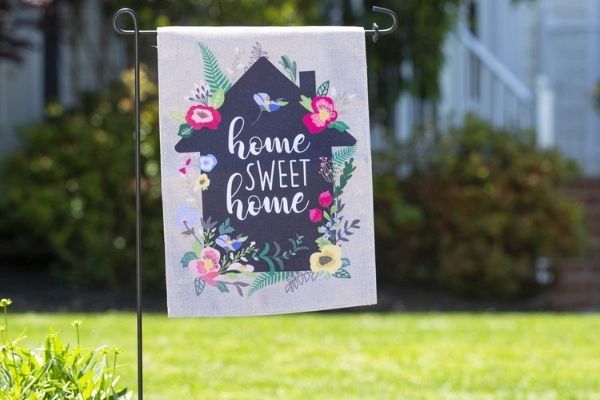 Solar Lights for Gardens & Pathways
Add a welcoming ambient light to your garden with solar lighting fixtures. Available in fun and whimsical designs, these garden light decorations can light pathways, illuminate sitting areas when entertaining in the evening, or simply stand out as a piece of lovely art at night.
Made of durable materials, at Patuxent Nursery we stock garden solar lights that will withstand outdoor weather and provide evening light for 6 to 8 hours on average. Many have no batteries or plugs since they collect solar power throughout the day. Here are a few examples of solar lights and garden lights we have carried in the past, and make sure to ask our team what we have in stock today!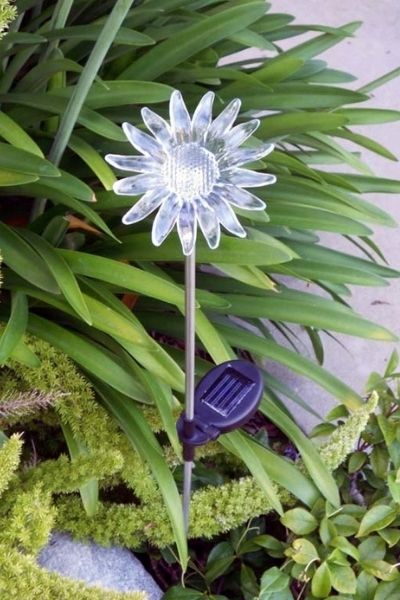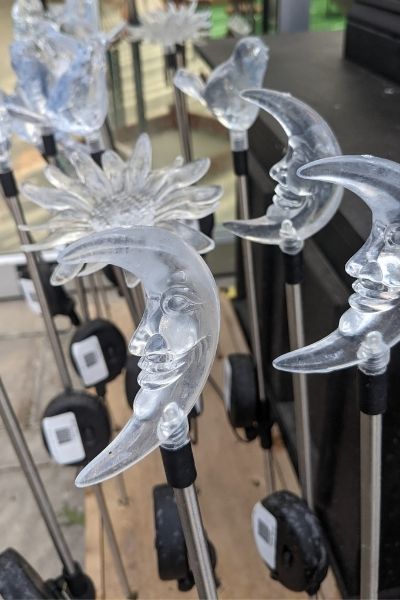 Seasonal Lawn Art for Sale
Have fun celebrating the changing seasons by changing your garden décor to match! We have various pieces of lawn art, wall hangings, and garden art that celebrate the milestone holidays every year. If you want to keep the changes in your garden to the flowers, simply swapping your outdoor pillows or welcome mats can be enough to bring a smile to your face and match your outdoor living space to what is currently in bloom. Have fun and get into the spirit of the seasons with holiday and seasonal garden art.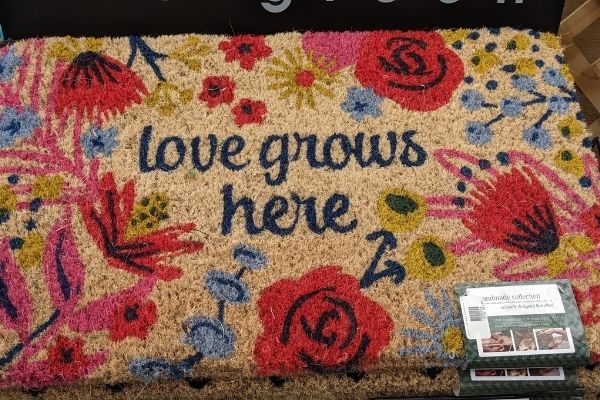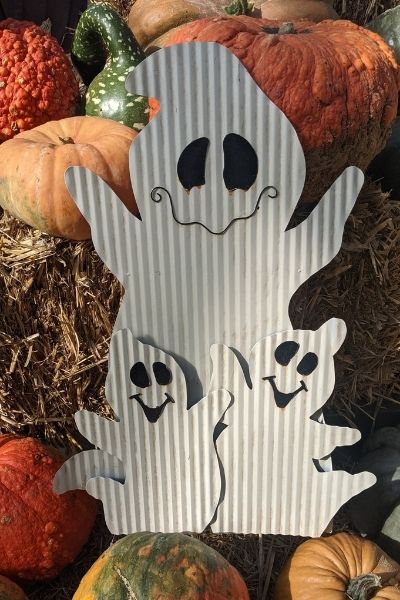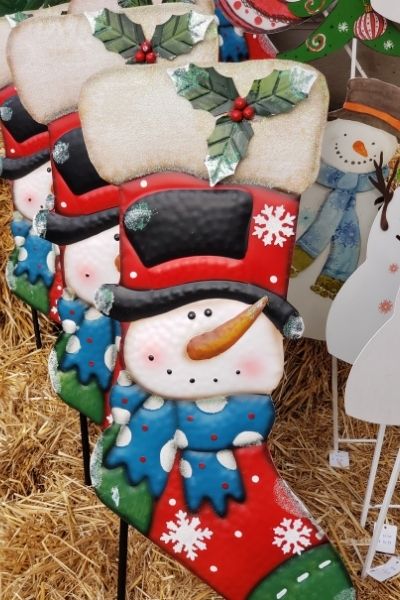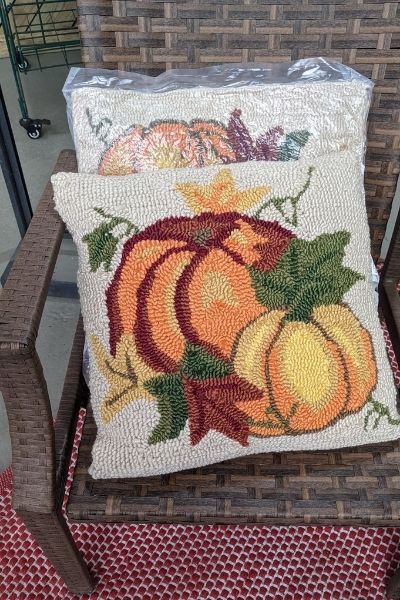 Contact Our Team
Looking for any outdoor art or garden décor in particular? Send our customer service team a message and we'll see what we can find!