Garden Statuary
Plants are not the only element that shape your garden. Garden statues can add a sense of structure and personality to your gardens and landscaping. Statuary is incredibly eye-catching and brings with it a striking piece of personality to any area.
Patuxent Nursery offers a wide variety of quality stone and concrete garden statues for every size and style of garden. The best way to find which statues are best for your needs is to come in and talk with our staff in Bowie, Maryland. We can show you what we currently have in stock and help you select which statuary pieces will complement your home.
Types of Garden Statuary:
Animal Statues
Different garden statuary will create very different effects in your garden. Our most popular styles of garden statues are small and medium sized statues of animals. These work beautifully a variety of ways. Some animal statues evoke a sense of nature, bringing the faces of woodland creatures tucked into your garden year round. Others have a playful energy, and make lively conversational pieces.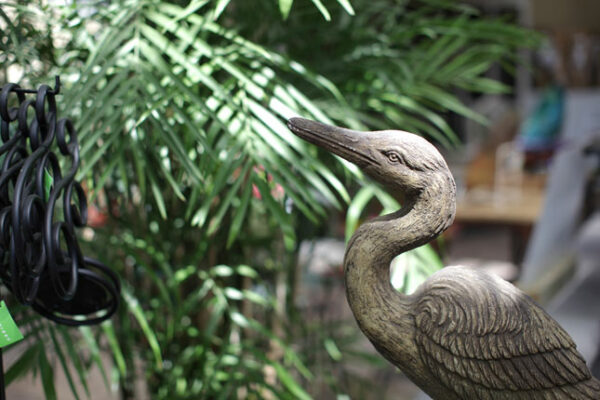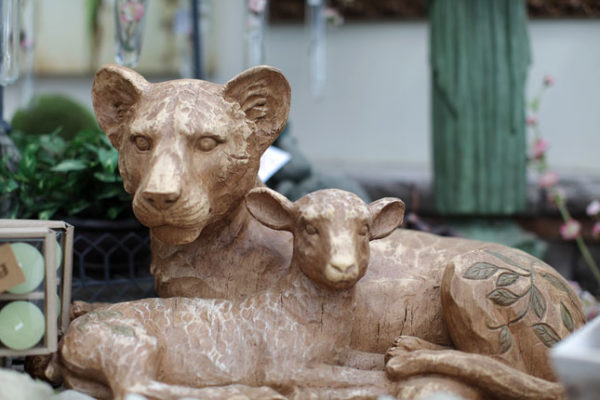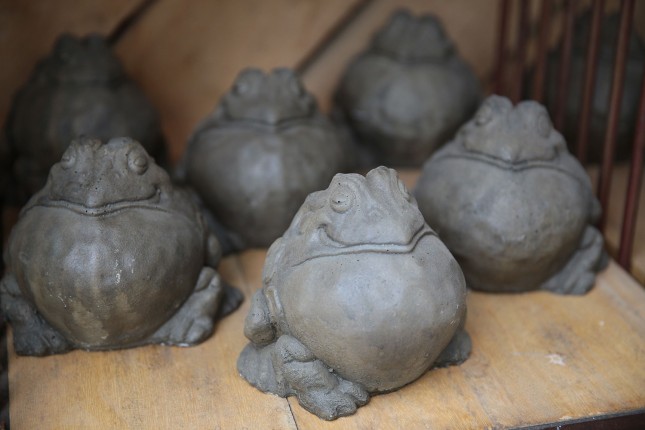 Religious Statues
If your goal for your garden is to create a peaceful oasis for contemplation, meditation, or prayer, then consider a figurine, angel, or Buddha. These kinds of garden statuary can help evoke a sense of serenity over a space. Historically, many statues were added to gardens to act as guardians over the space. A Zen Buddha can help guide you to a restful state for meditation, or a Saint Francis of Assisi statue can bring to mind a gentle and steadfast energy.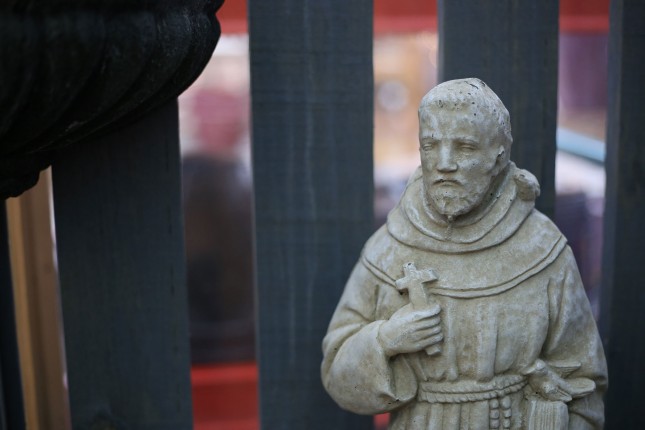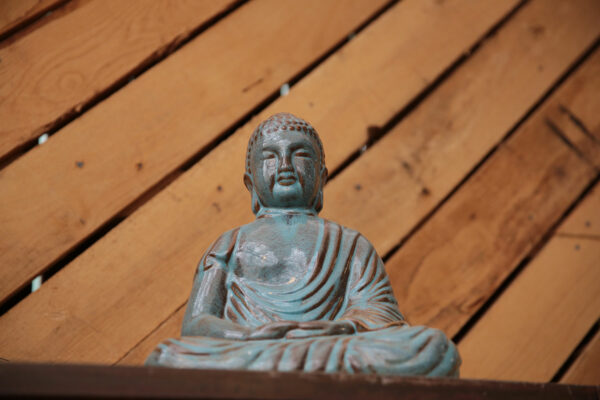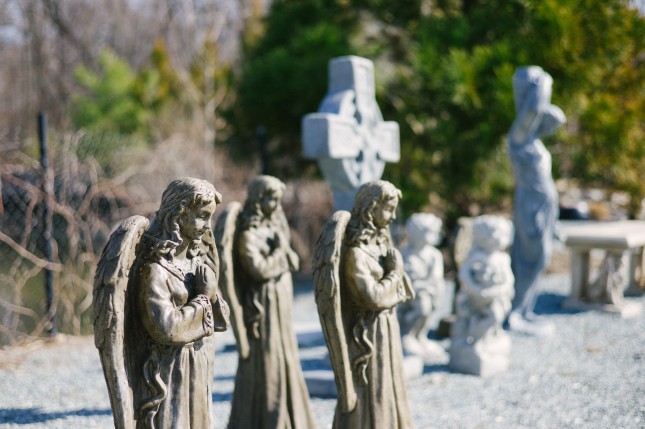 Memorial Statues
Memorial gardens are a beautiful way to honor a loved one, be it family member or beloved pet. In memorial gardens you can honor memories of loved ones by adding a statue that reminds you of them, or a bench or a stone with a memorial phrase etched in. Frame the statue or bench with their favorite flowering shrubs and perennials for an extra special touch.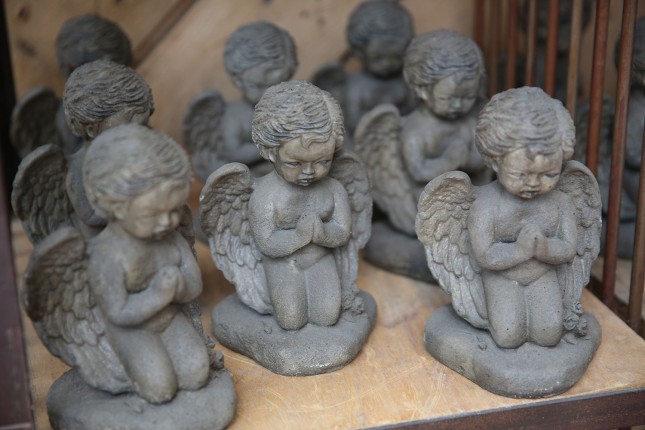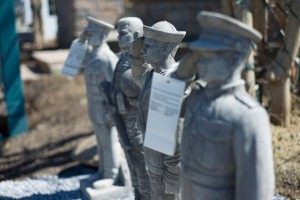 Modern Art Statues
If you have a more modern contemporary home, or a minimalist aesthetic, then cherubs and garden gnomes may not feel at home in your gardens. Modern art pieces and structural garden statues can help complement your sense of style. Use them as focal centerpieces or frame your garden with structural statuary in the corners of your hedges.
Alternatively, abstract statues may not complement a more traditional cottage garden or woodland garden. If your garden features roses and white picket fences in front of traditional hedges, then a cheeky garden gnome or classical Greek statue might be a perfect fit for you. It's always best to match your statuary to the style of your garden and home.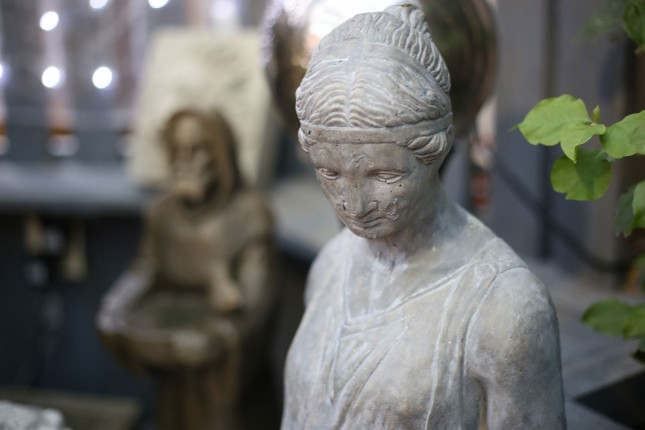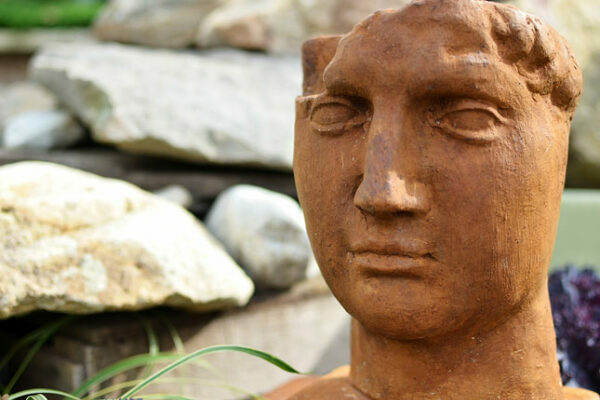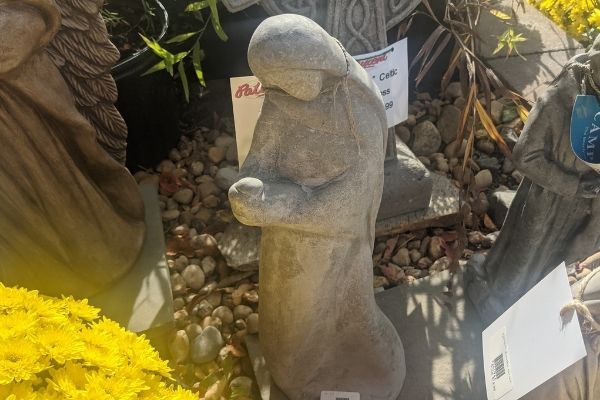 Garden Statue Placement
What is the best place for a garden statue? It depends on its purpose in your garden, and the effect you want to have. Statues tell a dynamic story instantly and can change the energy of a space. Larger statues that you want to feature prominently are best placed front and center. You can surround the statue with perennials and shrubs that frame its base without overwhelming it. Choose plants that provide a good color contrast to really draw the eye.
Match the size of your statues to the size of your garden. You can use more than one, but too many statues can make a garden feel crowded and cluttered. It is best to choose a few statement statues, spread them out so that they stand alone, and fill the space around them with your favorite garden plants or hedge shrubs. You can use paths, stepping stones or a rock garden to help guide the eye towards your focal statuary pieces. If you're framing an entryway, matching statue pairs will work as well as matching boxwoods or topiaries would.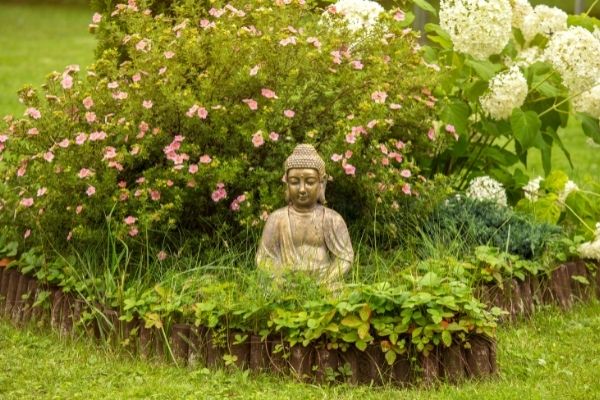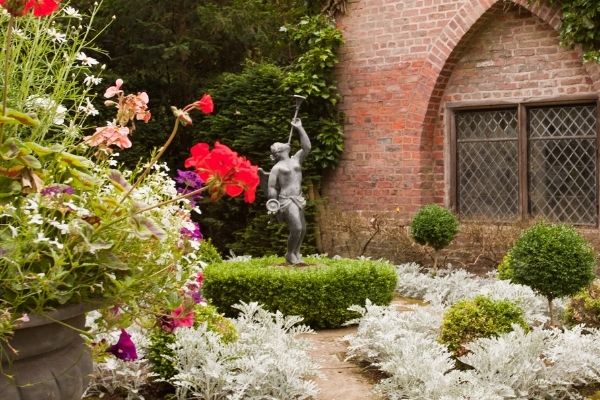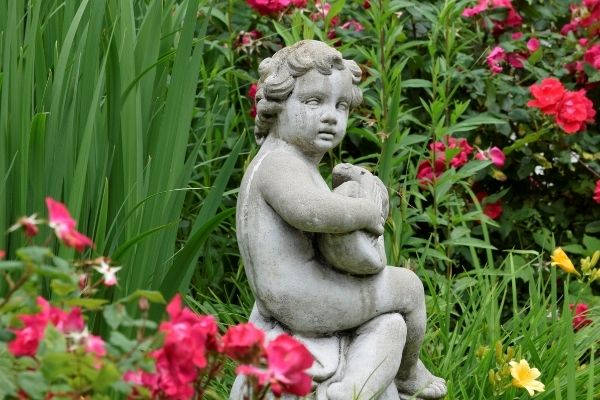 Come visit us in Bowie, Maryland to see which Garden Statues we currently have in stock. Or, send us a message describing what you're looking for and someone on our customer service team will get back to you.