Ornamental Grasses and Groundcovers for Sale
Patuxent Nursery has a wide variety of ornamental grasses and groundcovers for sale. Terms like Grasses and Groundcover can be misleading. Don't let that scare you away from getting to know these two super-useful plant types. You see, groundcovers do more than cover bare earth, they provide a spark to an otherwise bland flower bed. Also used to edge walkways and fill in abnormal planting areas, groundcovers are invaluable to anyone's yard. Ornamental Grasses provide a multi-level texture, coverage, and low-maintenance qualities for all to appreciate.
Ornamental Grasses for Sale
Ornamental Grasses have taken our culture by storm over the past 20 years. These are not grasses you use to create a lawn. Instead, they are a large family of perennial plants that offer year-round interest to your garden and landscape. The wide variety of choices make it easy to incorporate these easy to grow, low-maintenance beauties into any design. Our most popular grasses are Panicum, Miscanthus, and Pennisetum.
Miscanthus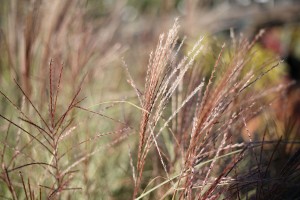 Miscanthus is the king of ornamental grasses. It grows easily in any type of soil, is deer resistant and is drought tolerant. Its pretty plumes attract birds and offer winter interest. It will handle full sun or part shade.
Pennisetum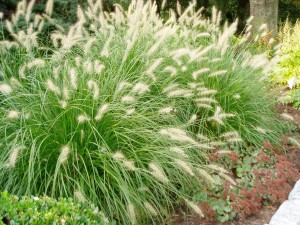 Pennisetum, also called Fountain Grass, has flowery spikes and looks great when planted in a group. There are many forms and sizes so you are certain to find the perfect one for your space.
Panicum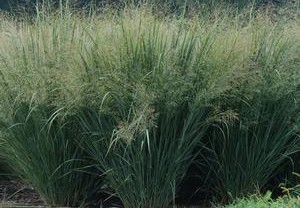 Panicum, or Switchgrass, offers year-round interest, tolerates a wide range of soil, is deer resistant and drought tolerant. It thrives in full sun to part shade and is best massed or planted in groups. You can use it as a perennial border, in meadows, wild gardens, or naturalized areas.
Groundcovers for Sale
Groundcovers are plants that spread out, staying low to the ground. They provide colorful foliage to what would otherwise be a stark, dirt covered area. Everything from English Ivy to Liriope, to Ajuga and Vinca– we've got it all. Come find the ground cover that will provide the perfect accent to your garden, or one that will cover up some unsightly bare area where grass just will not grow.
Liriope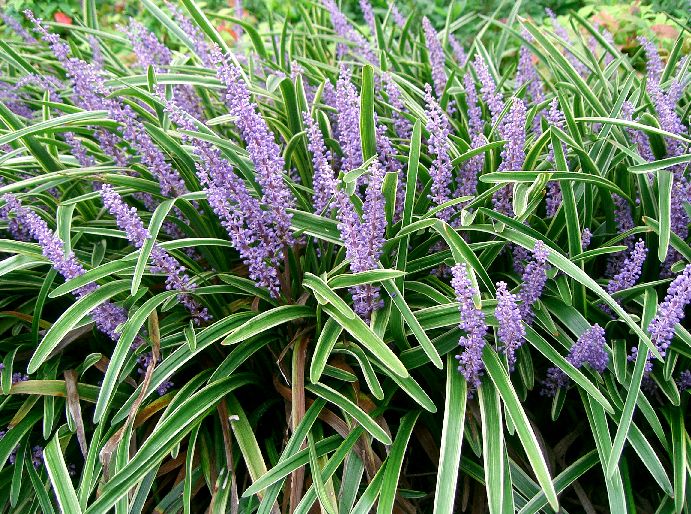 Liriope is a hardy groundcover with beautiful foliage and summertime flowers. Use to help prevent or stop erosion. It grows in a clump of glossy dark green leaves that arch like a fountain. The clumps slowly expand to form an evergreen groundcover with showy flowers in summer. It tolerates heat, humidity, and drought.
Ajuga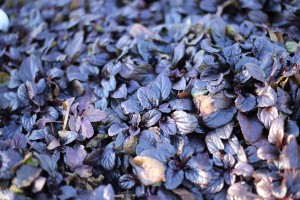 Ajuga is an attractive, fast-growing perennial groundcover with beautiful foliage. A common shady area groundcover, Ajuga quickly forms a carpet of medium-sized rounded leaves with deep blue flowers in mid to late spring. Performs well in tubs or mixed containers.
Vinca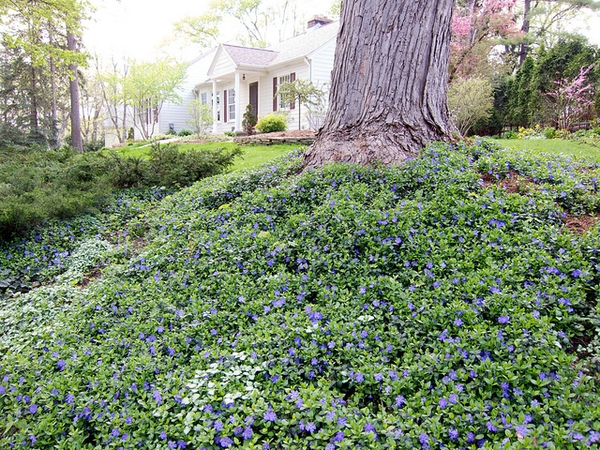 Vinca is a fast-growing, evergreen groundcover known for its dark green oval-shaped foliage and eye-catching flowers in early spring and summer. Great for erosion control, this groundcover grows best in a partially shaded area but can be an aggressive spreader. Vinca can be grown in full sun to shady areas.
Questions about Grasses or Groundcovers? Ask Away!
**Please note: during our busy spring season, we cannot provide inventory or pricing information that is guaranteed to be accurate by the time you come and visit our nursery. Our inventory moves incredibly quickly – the best way to see what we have is to visit us and speak with our sales staff directly! Thank you for your patience and understanding.**