Planters and Pottery for Sale
If you're looking to buy outdoor pottery of any variety for your garden or living space, you've come to the right place. At Patuxent Nursery, we stock an extensive inventory of the latest, most popular high-quality outdoor planters, pottery, pots and containers at the most affordable rates on the market.
Benefits of Outdoor Pottery
Not every homeowner has the exact outdoor living space they desire. Your area might be limited, but that doesn't mean you can't have the garden you've always wanted. Container gardening is a fun, colorful alternative that can be just as aesthetically appealing if done right. You won't have to give up your freedom to choose based on your preferences and favorite styles, either. When you choose Patuxent Nursery, you can buy outdoor pottery pots from an eclectic supply, including: Orchid pots, Plant pots, Glazed ceramic pots, Outdoor pottery, and Planters.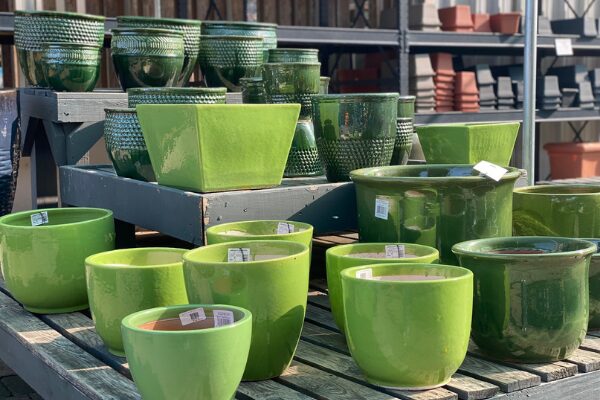 Have a specific color, size or style in mind? Whether you want modern geometric designs, hand-painted pots or another option, we're committed to matching your needs. Once you have the right planters, you can choose from our wide range of the most high-quality plants in the area, some that we've grown ourselves and some that we've shipped from the best east coast growers.
Tips for Choosing the Right Outdoor Pottery
Before you buy outdoor pottery for plants, you'll want to consider some crucial factors. Not every container will suit your lifestyle and needs, so don't waste time or money buying products you won't use. Choosing wrong could even damage your plants, so this is an essential part of the gardening process.
You need to be sure your pot has the right porosity and drainage first. Moisture and air need to reach the plant without drying it out, while water must be able to escape. Next, make sure you have the space for the pottery and that it's light enough if you're planning to move it frequently. Keep in mind that soil adds weight, especially when wet. Next, think about the aesthetics of the piece, how much it costs in comparison with your budget and the amount of time you're willing to put into maintenance — not every container will be cleaned or managed the same way.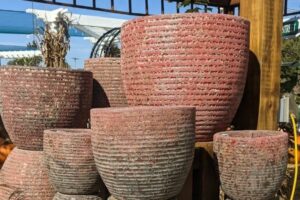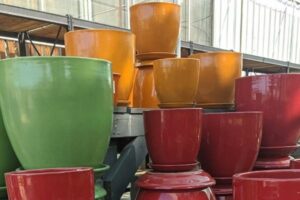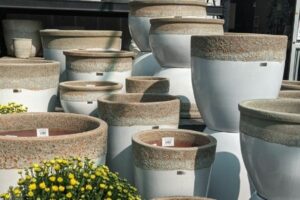 We Sell Outdoor Planters & Pottery
Patuxent Nursery has an excellent supply of the latest high quality outdoor planters, pots and containers at the lowest prices. We're always getting in new styles from different places, and have one of the largest and most colorful selections of imported garden pottery.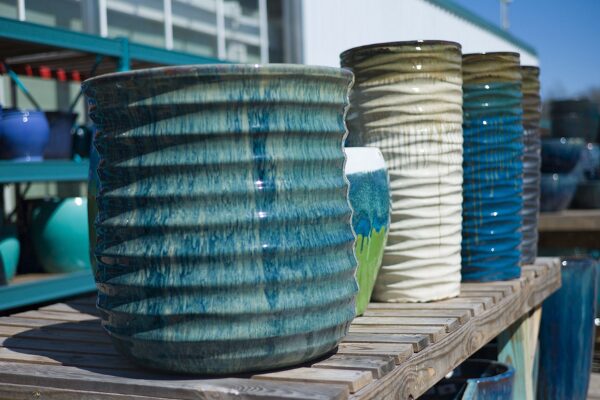 Why Use Planters or Pottery
If you do not have all the space you would like for you plants, container gardening is a colorful alternative. We have a wide variety of planters, plant pots, orchid pots, concrete planters and glazed ceramic pots and outdoor pottery to fit your taste of style, color and size of what your needs may be. We have many different styles from modern geometric to hand painted designs, anything to match your needs.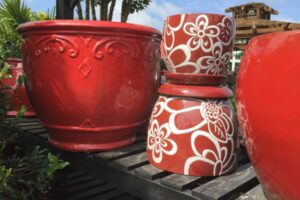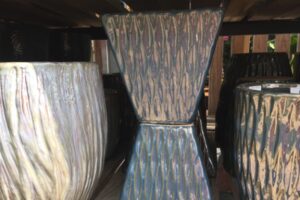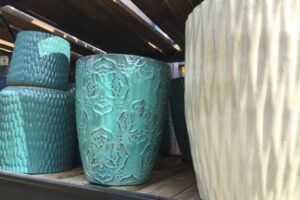 Answering Your Questions About Outdoor Pottery
Even when you know what you're looking for, it's not always easy to decide which pottery selection is right for you. When you visit Patuxent Nursery, our team of experts will help you make the best choice based on your preferences and requirements.
Even the most experienced gardeners and landscapers have questions when they're about to buy outdoor pots. When you visit us in person, you'll be able to browse our garden center. Then, we'll to talk with you about your unique situation and come up with pottery you and your plants will love for years to come.
Even if you're not yet sure which outdoor pots you want to purchase, we encourage you to visit us in Bowie, MD. We'll answer any questions you might have, and you'll be able to browse our selection and see our beautiful inventory for yourself. Visit Patuxent Nursery today to see our current selection of pottery and planters!
---
Patuxent Nursery
2410 N Crain Highway
Bowie, MD 20716
(301) 218-4769
Our Departments
Contact Our Team
Let us know if you are looking for any planters, pottery, or hanging baskets in particular. We're here to help!