Live Christmas Trees & Artificial Christmas Trees
As the ultimate symbol of Christmas and the turning of the seasons, the Christmas Tree has become a family tradition like no other. Decorating with lights and personalized ornaments, this household centerpiece holds such great memories and an important place in our hearts. This season, choose Patuxent Nursery as your Christmas Tree destination and bring home your holiday cheer today.
Bring the whole family together and come in to choose your tree at Patuxent Nursery. Our nursery transforms for the holidays to include a veritable Christmas Tree Farm experience where you can explore and find the perfect tree. Then, come inside to pick up all the tools you need to keep your tree thriving all season. The Patuxent showroom is full of inspirational ways you can decorate your tree, so make sure to come see our holiday decorations available this year.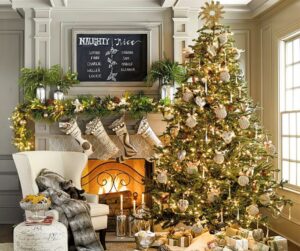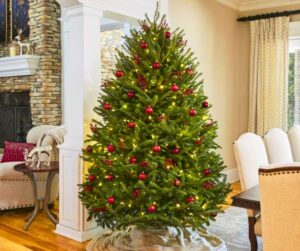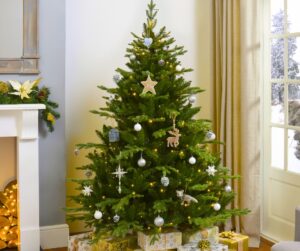 Fresh Cut Christmas Trees at Patuxent Nursery
There is nothing more magical than the smell of a fresh-cut Christmas Tree filling the room. Our whole lot is filled with trees of all different sizes! We recommend that you take a small saw and trim another inch off of the bottom of the trunk when you get home, then put it in water in your tree stand right away. Why? Even though these are fresh-cut trees, cutting them again immediately before placing them in water will have the same effect that cutting a bouquet of flowers has – it makes it much easier for the tree to pull in water from the tree stand and last longer.
Here are some of the fresh-cut real Christmas Trees we have sold at Patuxent Nursery in years past. To see what we currently have in stock, please come visit our nursery in Bowie, MD. You can also call our customer service team at (301) 218-4769 to ask ahead.
Fraser Fir
The Fraser Fir is the most common and popular Christmas tree. Fraser Fir trees have strong branches to hold even the heaviest ornaments. Its needles hold a dark green color on top with a silver color on the bottom, this gives a distinct "frost" look to the tree.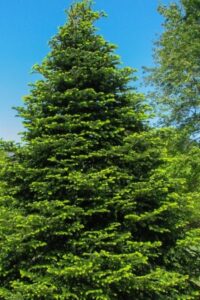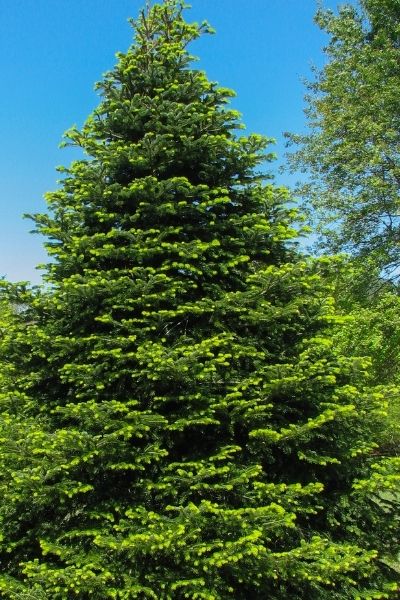 Nordmann Fir
Nordmann Fir needles are short, dark green, soft, waxy, and radiate out from the stem. Its branches are strong, symmetrically arranged, making them good for holding heavier ornaments.  The waxy cuticle gives the tree a shiny appearance, helps prevent it from drying, and restricts putting out a fragrance.  This would be a better tree for someone with allergies.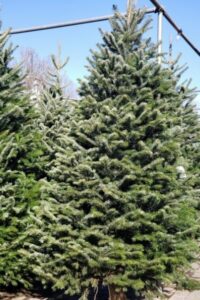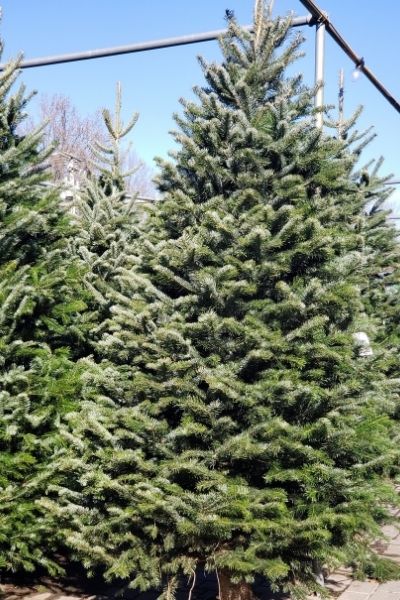 Noble Fir
A hearty tree, the Noble Fir is a great Christmas tree choice with a lovely fragrance. The branches are stiffer than other trees, which means they can hold more ornaments. If you're as much of an ornament collector as we are, a Noble Fir can help show off that collection with style. This is a great tree to make a big statement in your living room.
Tools for Preserving Your Christmas Tree
Don't forget to pick up these essentials when buying your Christmas trees! Our tree stands and other tools make maintaining a tree inside easy as pie. The watering funnel, for example, means you don't have to dig through needles, sap, and presents in order to keep your tree hydrated!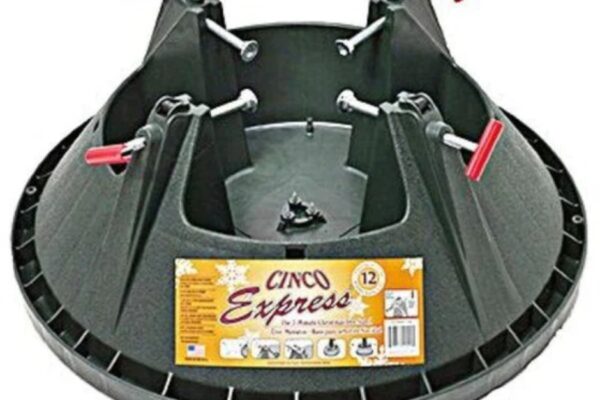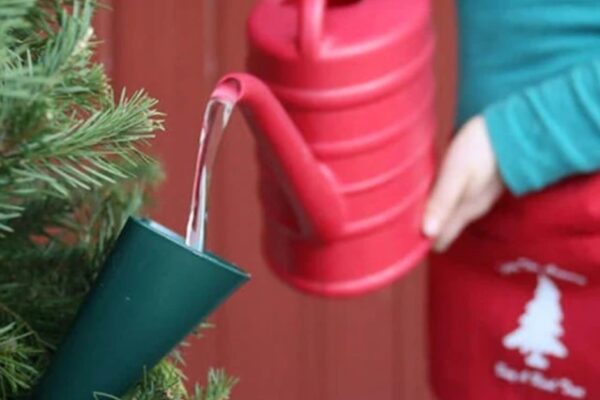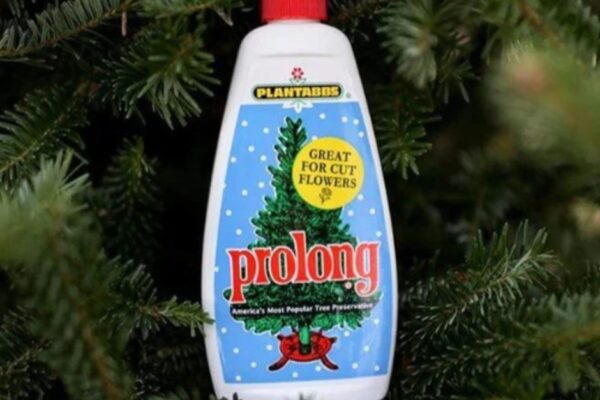 Artificial Christmas Trees
There are a number of reasons to switch to an artificial Christmas Tree and whatever one applies to you, we've got you covered! Artificial Trees, aka Everlasting Trees, are made to last for years of holiday joy.
We carry a wide selection of sizes, colors, and even pre-lit trees! From 4′ table top trees to 12′ large trees and everything in between, we have you covered. Pick up a traditional green, flocked white, colorful tree, or a combination of all three. We stock high-quality realistic trees that look the part perfectly. Make holiday magic a breeze in your home!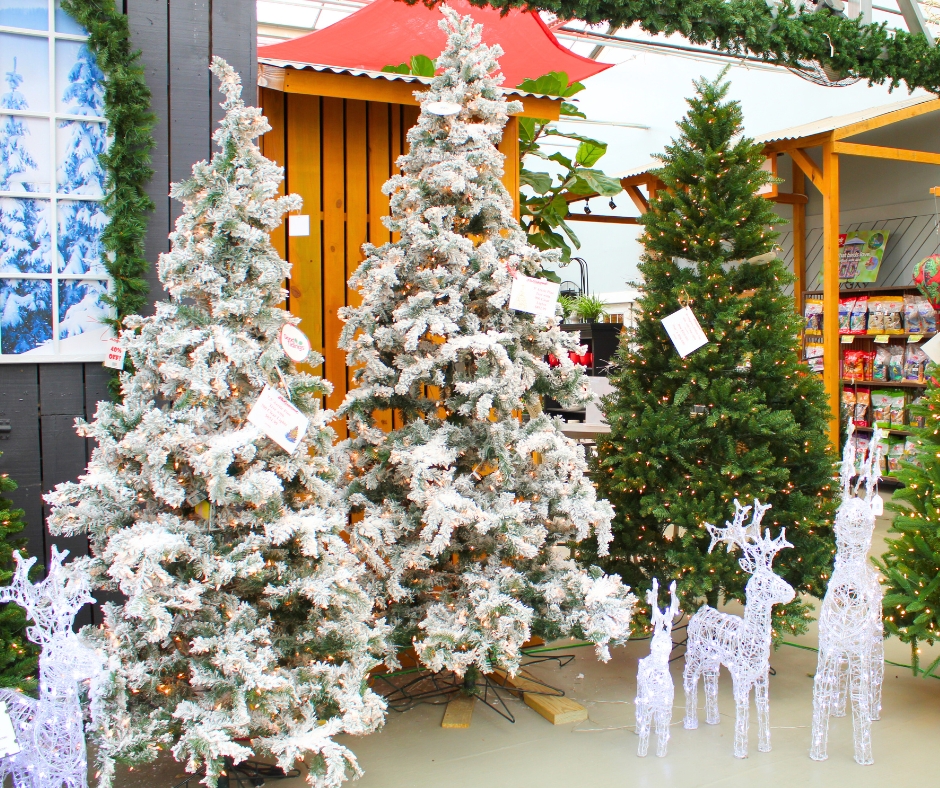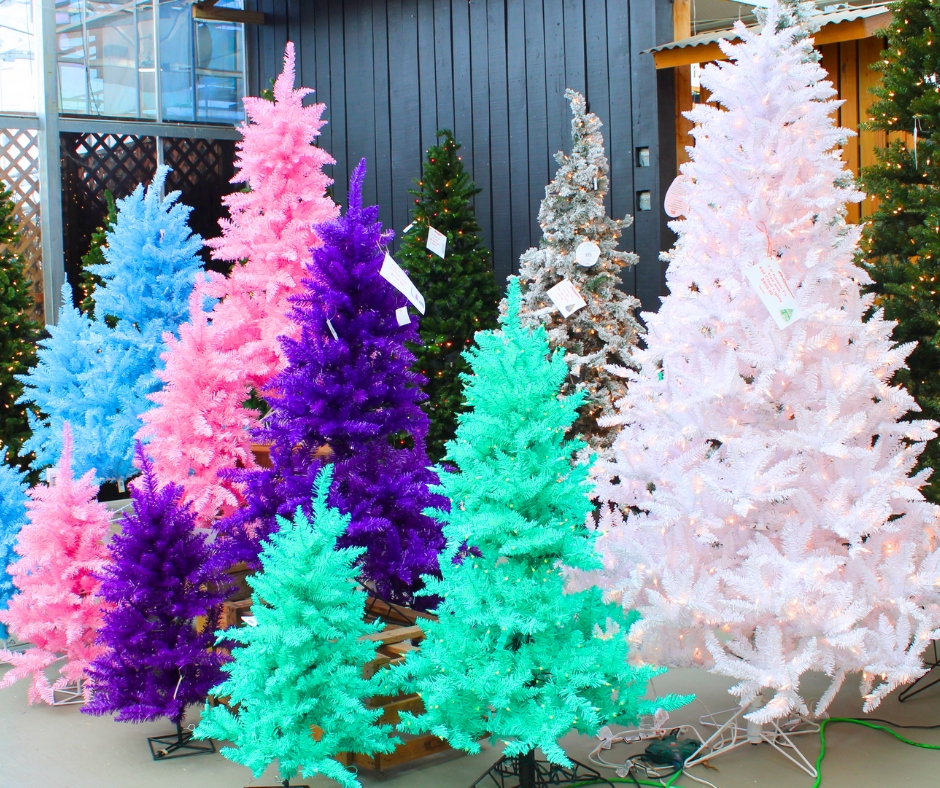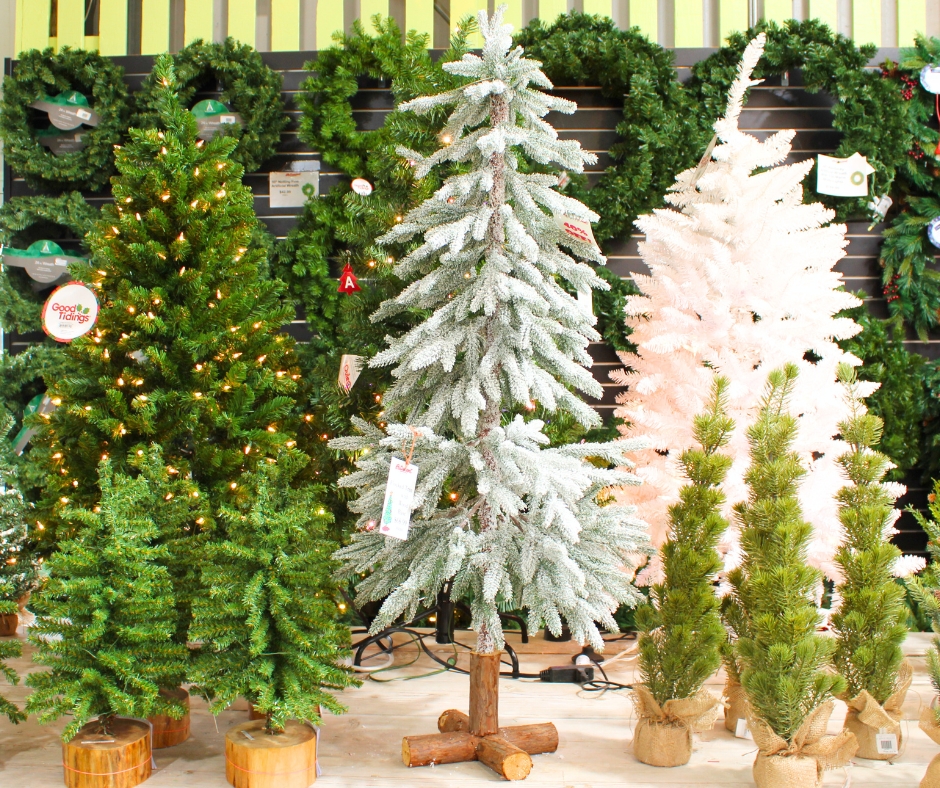 Traditional – Quantity: 3
Aqua – Quantity: 1
Traditional – Quantity: 5
Traditional – Quantity: 2
Sky Blue – Quantity: 2
Aqua – Quantity: 2
Purple – Quantity: 2
Pink – Quantity: 2
White – Quantity: 1
Traditional – Quantity: 2
Traditional – Quantity: 3
White – Quantity: 3
Traditional – Quantity: 7
Flocked – Quantity: 1
Traditional – Quantity: 4
Flocked – Quantity: 1
Traditional – Quantity: 2
Christmas Gifts and Gift Cards at Patuxent Nursery
Even through the winter seasons, we are one of Maryland's top nurseries in supplying plant material, landscaping, indoor plants and pottery, seeds, tools, and everything a gardener or home landscaper needs. Come find the perfect gift for the gardeners you love. A packet of seeds or a great trowel can really make someone's Christmas feel special, if that's what they get excited about! We also have gift cards available – give the gift of shopping at their favorite store!
Shop For Patuxent Gift Cards
Come See Our Holiday Showroom at Patuxent Nursey
In addition to our live Christmas Trees we also offer greenery and wreaths, home décor, gifts, materials for wreath decorating, poinsettias, and other indoor holiday plants.
Contact Us
This holiday season, come visit our nursery showroom in Bowie, Maryland, and see how you too can transform your home for the holidays!
Make sure to ask our team about current options for tree delivery!
Have questions for our staff? Looking for any gifts or decorations in particular?