Christmas Gifts and Holiday Décor
Lights, Ornaments, Christmas! Create festive cheer this holiday season with the right decorations from Patuxent Nursery. From Christmas lights to bows, wall hangings, doormats, and festive planters, you can invest in quality Christmas decorations that will bring joy to your home and last for years to come.
Not sure what to buy that gardener in your life? We have you covered! Come in and get inspired this holiday season, and find the perfect gifts for all of your plant lovers and DIYers. We have a little something for everyone.
Browse below for some of the Christmas and holiday treats we've offered in the past. To see what we currently have for sale, make sure to visit our nursery in Bowie, Maryland. Strolling through our showroom, you'll be inspired and find everything you need for a festive holiday.
Christmas Lights
We have a wide variety of lights for use on your Christmas trees, wreaths, garland, roping or for outdoor use on your house, outdoor trees, fences, lamp posts and mailboxes. Keep things traditional or get wild and deck the halls! The choice is yours and Patuxent Nursery has all of the Christmas Lights you'll need to make your vision come to life.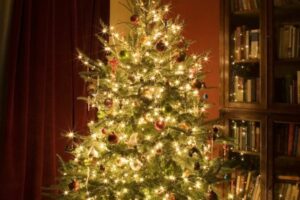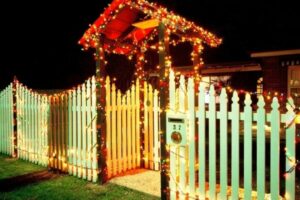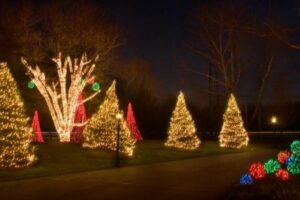 Natural Red Twig Dogwood Branches
Our real red twig dogwood branch bundles bring height, texture and seasonal feeling to every holiday display. Lay them on your mantle with fragrant evergreen branches, or place them in a vase for a dramatic centerpiece. The pieces can even be gently woven into a wreath.
A great way to frame an entryway is to place a bunches of red twig dogwood branches on either side, behind in in the center or your holiday planters.  If you ever want to save and harvest your own holiday branches, check out our shrubs collection and plant your own red twig dogwood shrub!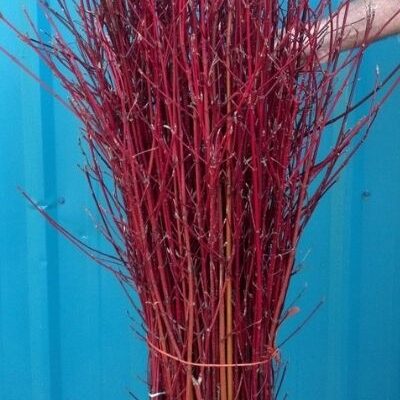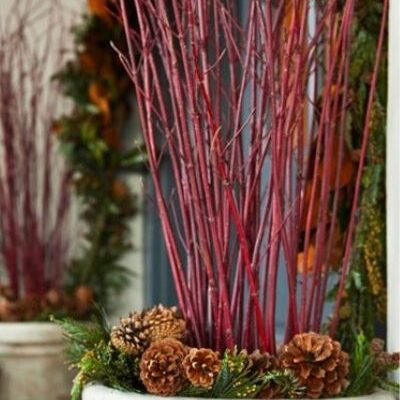 Red Twig Dogwood Branches in a Vase
Bows
A bright red bow is one of the fastest ways to make a door or post look immediately festive. Add bows to your wreaths, your holiday displays, your Christmas trees, your mantle… anywhere you'd like! Bows in festive holiday colors from Patuxent Nursery are a great way to brighten any room or doorway. They work well on mantles, behind indoor displays, or even in vases with holiday flowers.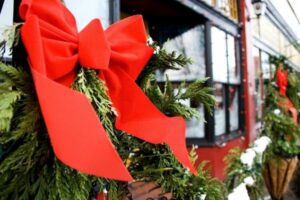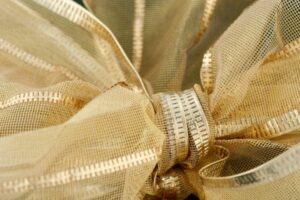 White Birch Poles
The peeling bark of a which birch tree is an iconic winter image. Now you can incorporate that seasonal look into your holiday decorations. Position a few poles on either side of your entryway, or mix them with ribbons and evergreen branches for a holiday mantle display. These are a great tool in holiday decorations since they have such a unique and recognizable texture.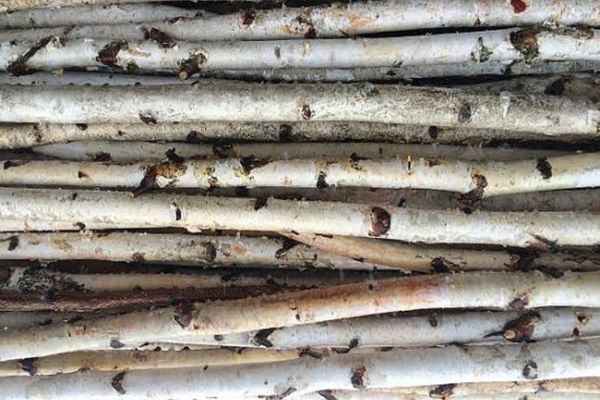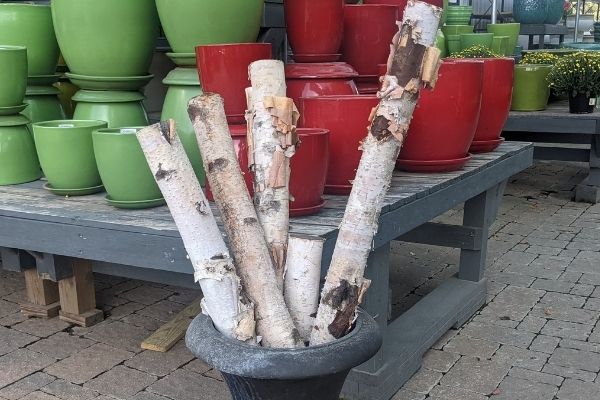 Small White Birch Poles in a Planter
Holiday Home Décor
Little Santas on the mantle? A sign that brings some cheer for your guests? These are the small touches that can make your holiday decorations feel unique and personal. Here are some of the sweet holiday home decorations we've had in the past, but come visit to see what we have in store this year!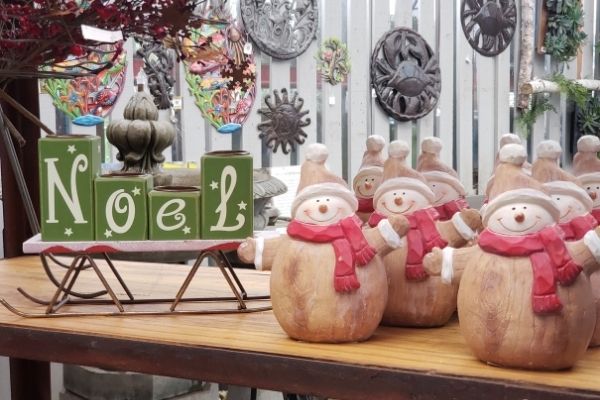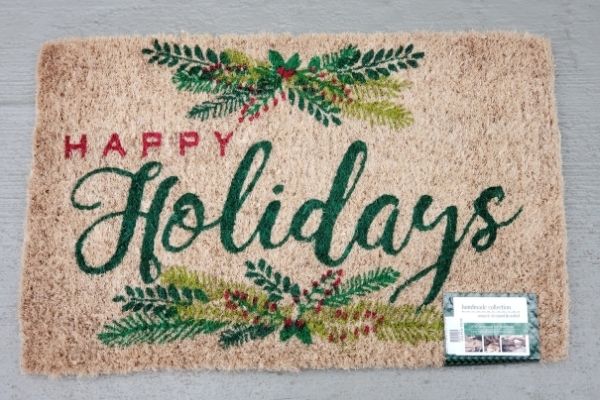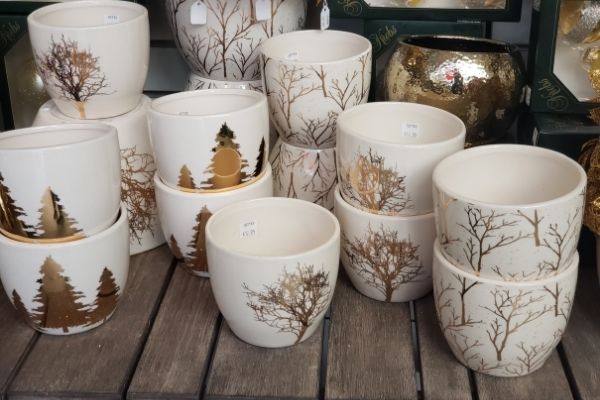 Christmas Gifts and Gift Cards at Patuxent Nursery
Even through the winter seasons, we are one of Maryland's top nurseries in supplying plant material, landscaping, indoor plants and pottery, seeds, tools, and everything a gardener or home landscaper needs. Come find the perfect gift for the gardeners you love. A packet of seeds or a great trowel can really make someone's Christmas feel special, if that's what they get excited about! We also have gift cards available – give the gift of shopping at their favorite store!
Shop For Patuxent Gift Cards
Come See Our Holiday Showroom at Patuxent Nursey
We also offer live Christmas Trees, Greenery and Wreaths, materials for wreath decorating, poinsettias and other indoor holiday plants.
Contact Us
This holiday season, come visit our nursery showroom in Bowie, Maryland, and see how you too can transform your home for the holidays!
Have questions for our staff? Looking for any gifts or decorations in particular?