Mon - Sat 7am to 5pm

Sun 8am to 4pm
2410 N Crain Highway, Bowie, Maryland 20716
CHECK OUT OUR WEEKLY SPECIALS
The
pumpkins
have
arrived!
Maryland's Premier Garden Center & Plant Nursery
Rated a Top 100 Garden Center for over 10 years!
Come by and discover the wonder of Patuxent Nursery for yourself!
Every day we welcome new customers who have found us for the first time! It is always wonderful to hear that they are so glad they made the trip to our destination nursery. Surrounded by acres of beautiful plants this is a wonderland for the gardener and novice alike. We have been growing and cultivating gorgeous flowers, grasses, trees, and shrubs for over 20 years and it shows! Our professional staff works with customers every day to guide them in the right direction on plant selection. If you would prefer more assistance you can sign up for our Garden Adviser program. If you want to hire someone to handle everything from start to finish – reach out to our Professional Landscaping department to get the job started. We want you to enjoy the outdoors and we are here to help.
Patuxent Nursery
2410 N Crain Highway
Bowie, MD 20716
(301) 218-4769
Areas Served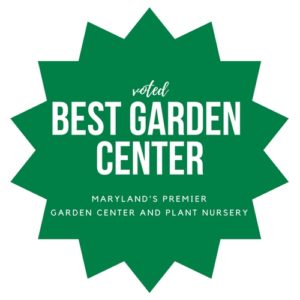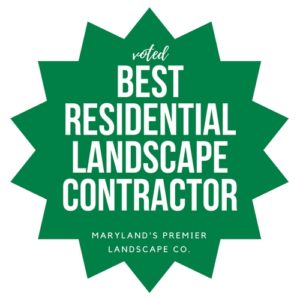 From The Blog
As the cool breeze sets in, there is warmth and comfort felt as the trees transform around us. The leaves are painted in reds, oranges, and golds that are only found in a gallery. Add this fall color to your garden by simply planting one of these 5 trees and now is the best time to do it! These awe-inspiring trees are all in-stock and on sale now at Patuxent Nursery in Bowie, MD!
Our houseplants, citrus trees, and tropical plants have had their day in the sun, but now we must bring them in for the winter to ensure their survival. Typically, once temperatures drop below 50 degrees overnight, you know it is time to make the move. Not so fast though, there are some steps that you should take for a seamless transfer while leaving the mess outdoors.
When it comes to landscaping, you can have the most glorious specimen tree shading a perfectly manicured border garden, but if your lawn is less than ideal, that is all they will notice. Having a stunning yard can be easier than you think and fall is the time to get it done. So strap on your gloves and get to work, there is no time to waste.