Christmas Wreaths & Holiday Greenery
Patuxent Nursery is your local garden center destination for every wreath, garland, swag, and greenery you need this holiday season. We carry one of the widest selections of real Christmas wreaths, real holiday branches and bundles of evergreens, and evergreen garlands, in addition to prelit and artificial wreaths. Our wreaths vary in size, from 16 inches to 60 inches, making it easy to find what you need for your front doors, walls, windows, mantles, mailboxes, stairs, and entryways.
The best part of Christmas greenery traditions, in our opinion, is when you get to decorate your wreaths and swags to make them unique for you. We have an extensive selection of branches, ribbons, baubles, ornaments, and decorative details you can use to make a personalized, hand-decorated wreath, garland, or swag all your own. Making your own wreaths bring so much holiday cheer, and our collection of decorative accessories makes it easy to build something you can be proud of. We also carry both pre-decorated wreaths and Christmas swag, pre-lit Christmas wreaths, and in-house hand-decorated pieces.
Below are sources of inspiration from years past. To see what we currently have in stock, please come visit us in Bowie, MD. You can also call or email our customer service team to inquire ahead about anything specific you may be looking for.
Live Wreaths
Where to hang real holiday wreaths – doors (outside or inside), windows, walls. How to decorate wreaths – weave or wrap your choice of evergreen bunches, decorative twigs, ribbons, lights, or tinsel in between or around the woven branches. Then you can hang (or glue) on ornaments, pine cones, berry bunches, ribbons, etc. Space them evenly, or concentrate the accessories on one corner for a handsome, asymmetrical look. Come in and talk with our staff for expert wreath decorating tips and tricks! Leaving them plain or just adding lights can be a handsome minimalist look as well.
Live Evergreen Bunches
Where to place holiday evergreen bunches – on mantles, mailboxes, over entryways, hanging over doorways, in vases or planters, on tables for centerpieces, or other wreaths or garlands.
How to use evergreen bunches – pair with candles, ribbons, pine cones, artificial berries, tinsel, and other accessories to make hanging swag or to lay artistically on shelves, tables, and mantles. Tuck pieces into wreaths or mix and match with each other for contrasting textures. Place cut ends in water in vases or planters to decorate outdoor plants or indoor floral arrangements. Trust us, our team can probably help you think of even more ways you can use these versatile bunches!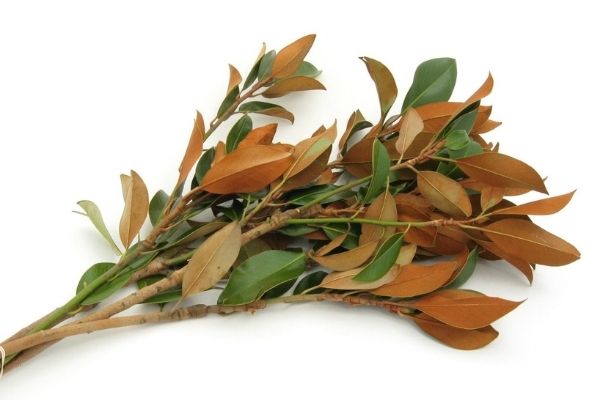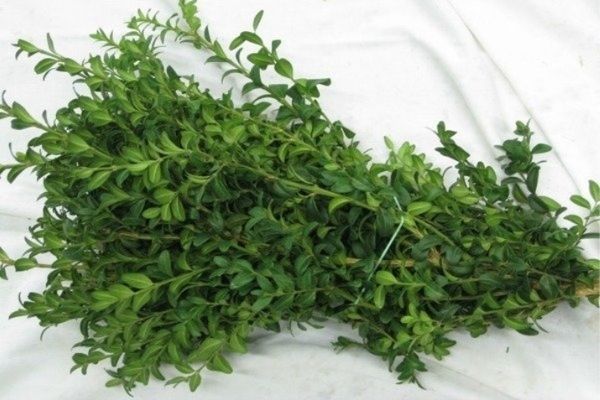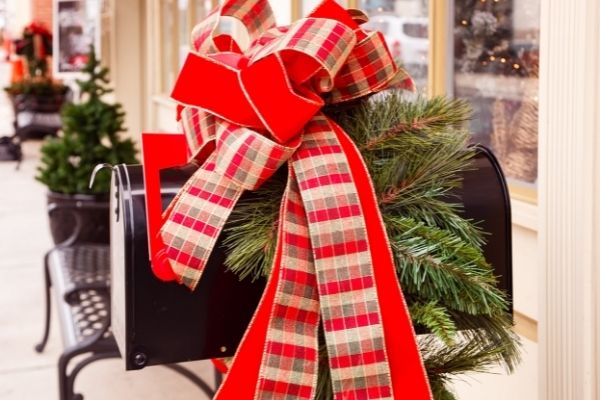 Christmas Swag on Mailbox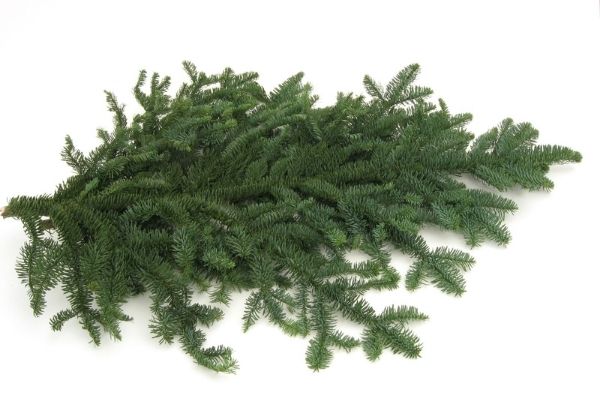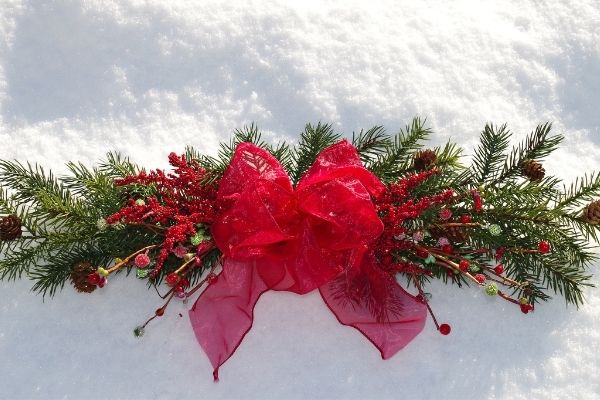 Cedar Branches in Centerpiece
Live Garlands
Where to place real holiday garlands – over doorways, framing entryways, around mailbox posts and deck posts, over mantles, around stair railings. How to use Christmas garlands – wrap and frame your home in long draping greenery. Different kinds of branches drape with different effects. Wrap in lights and ribbons for a bright, festive look. Tie in pieces of evergreen bunches to break up a monotonous look with more texture. We also have artificial garlands with flocking, lights, and other pre-decorated details.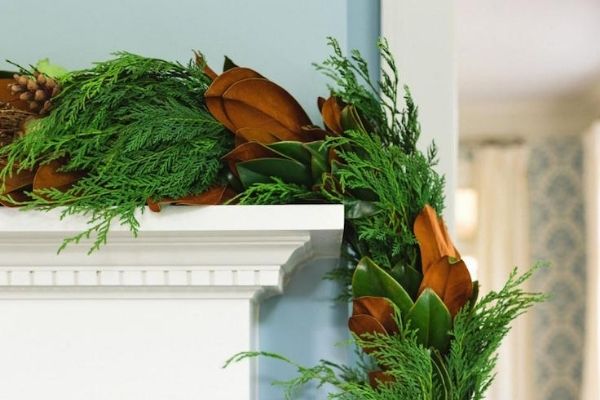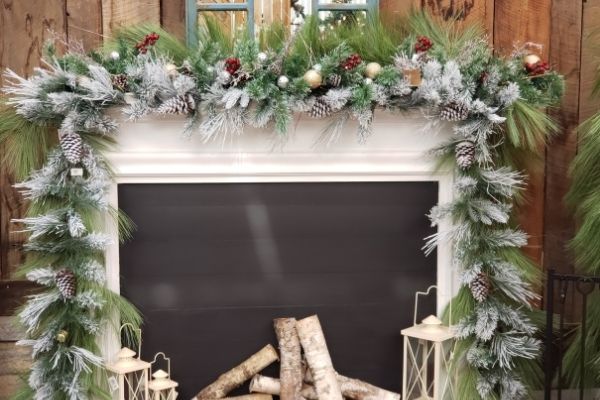 Holiday Decoration & Wreath Accessories
Where to place wreath accessories – in wreaths, in garlands or evergreen bunches, hanging in Christmas swags, in vases or planters. How to use wreath accessories – get creative and blend pieces to make a wreath or swag all your own. Or use on their own in outdoor plants, indoor floral arrangements, or table centerpieces. Golds, whites, and reds all contrast handsomely with greenery, while silvers and blues lend themselves to analogous, complementary palettes when mixed with greens.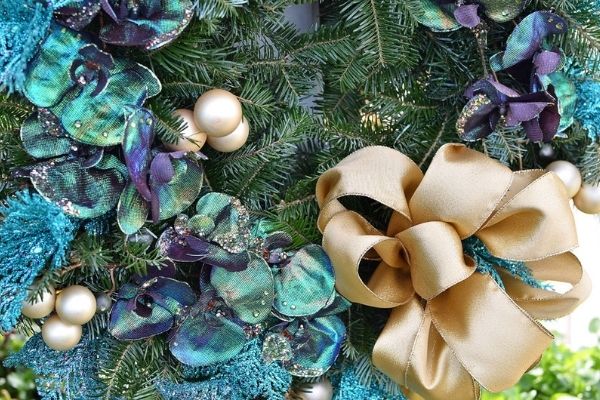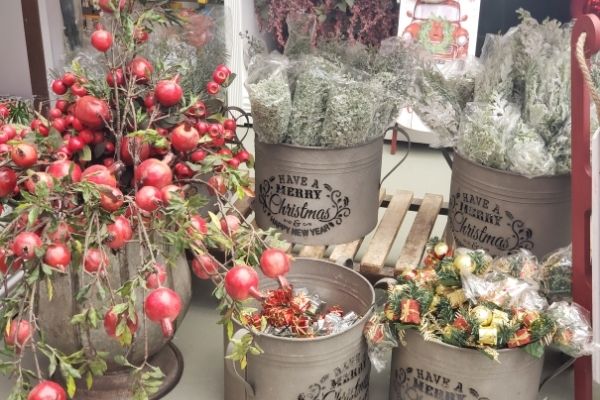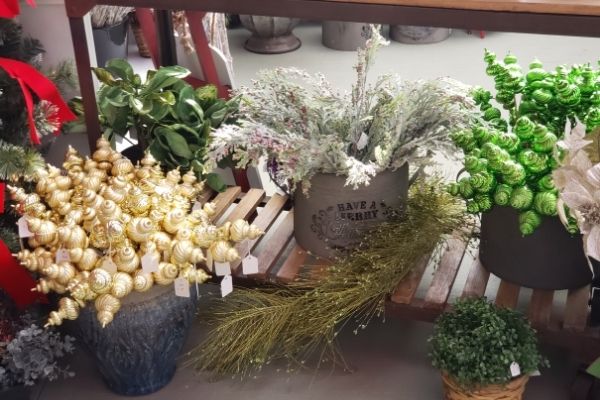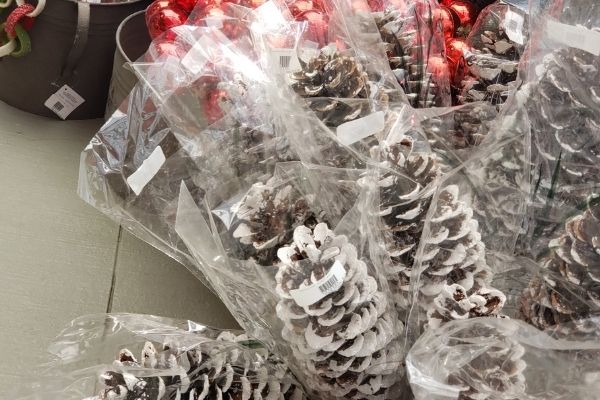 Artificial Wreaths and Greenery
Where to place artificial wreaths & greenery – in all the same places as real greenery listed above, but keep them to use again next year! How to use artificial wreaths & greenery – keep these decorations to use and reuse every year, or place them at memorial sites. Artificial greenery lends itself better for memorial wreaths or wreaths to place where you want them to withstand harsh outdoor weather for a long time.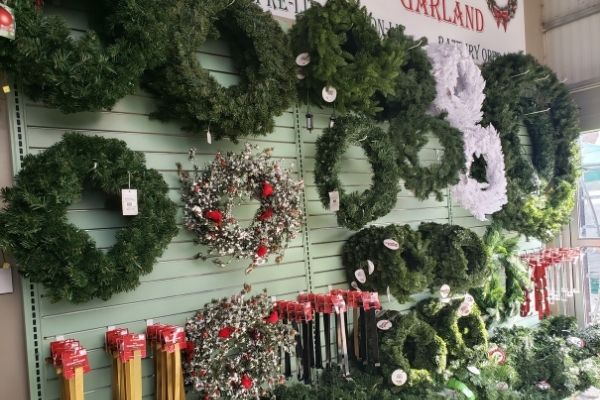 Tools for Preserving Christmas Greenery
Real greenery will dry up as the season progresses, and it will lose needles and pieces as it dries out. To prevent this, you can either keep a cut piece in a vase with water, spray wreaths with water, or (our recommendation) spray them with an anti-desiccant such as Prolong.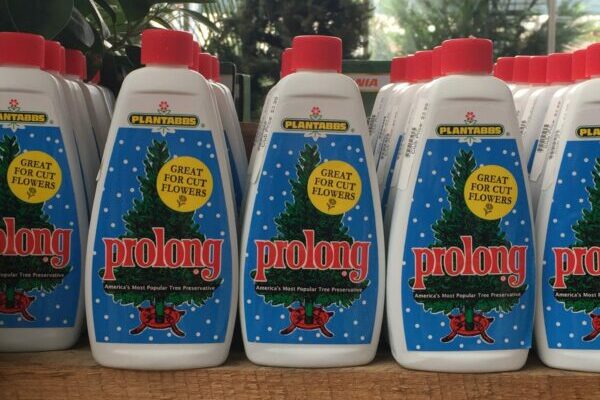 History of Christmas Wreaths
The traditions surrounding holiday wreaths, greenery, and Christmas decorations pre-date almost every other holiday season tradition by hundreds of years. In Ancient Rome, wreaths were given as awards for military victories and were a symbol of celebration and achievement. Ancient Druids are recorded by Pliny the Elder to have collected evergreen greenery and mistletoe to adorn their homes, believing the branches to carry the magic of the trees they worshipped. Early Christian records from churches in the 1400s have written records of receipts for holly and ivy to hang inside and for door décor. And advent Sundays have been marked by advent wreaths with four candles since Martin Luther. While Christmas trees inside have only been a popular tradition since the 1890s (thank you Prince Albert and British royalty), hanging Christmas greenery and wreaths is the truly timeless way to decorate your home for the holidays.
The ways you can decorate your home with holiday greenery are endless! Take a look at the various wreaths and garlands we have sold at Patuxent Nursery in the past for inspiration. Different kinds of evergreen trees and shrubs provide branches with lots of varieties in sizes, textures, and scents. Also, different types of evergreens will thrive in different environments, i.e. some do better outside while some will last all season inside. Find which one you think is right for your creative visions, and then come visit our Christmas showroom to see what we have in store for you this season.
Shop For Patuxent Gift Cards
Not sure what to get for a family member? Give them a Patuxent Nursery Gift Card and they can come make their own Christmas wreath!
Come See Our Holiday Showroom at Patuxent Nursey
We also offer live Christmas Trees, Greenery and Wreaths, materials for wreath decorating, poinsettias and other indoor holiday plants.
Contact Us
This holiday season, come visit our nursery showroom in Bowie, Maryland, and see how you too can transform your home for the holidays!
Have questions for our staff? Looking for any gifts or decorations in particular?