Vines
Vines add a bit of whimsy to any garden. Their climbing nature along with their lush foliage and pops of color make these plants the perfect choice for a charming effect in the landscape. Versatile vines make for great potted or even hanging basket plants, as they tend to trail over the sides of containers. If desired, they can also grow alongside the exterior of a house or fence to create a stunning textured wall!
Here are a few of our favorite vines: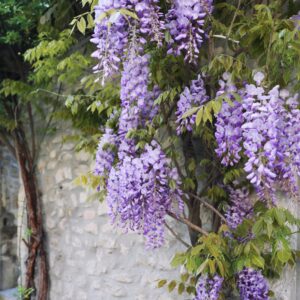 Wisteria
Fast-growing Wisteria is beloved for its delicate purple blooms and cascading growth habit. This vine enjoys full sun and moist, well-drained soil. Known to find its way into cracks when climbing alongside a home, it's important to plant wisteria with caution and consideration. While wisteria is stunning, it is toxic to pets and humans.
Climbing Hydrangea
Like other hydrangeas, the climbing hydrangea will thrive in a nice shaded area. This vine's rich green foliage in contrast with its white flowers creates a unique spectacle, especially when this plant climbs alongside the exterior of a house or structure. Climbing hydrangea prefers well-drained soil, but will survive in many soil conditions.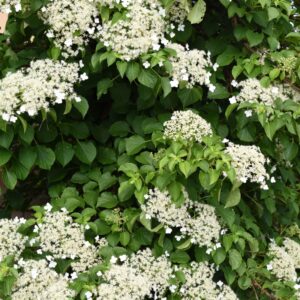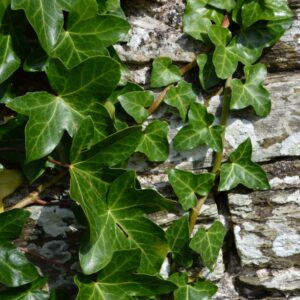 English Ivy
We love English Ivy for its romantic look and ability to quickly create a wall of foliage, but it should be noted that this vine is considered an invasive plant. As another versatile vine, English Ivy can be used to cover a home in its dazzling foliage or as a ground cover to create a lush, green carpet. This vine can survive in shade and prefers well-drained soil.
Carolina Jessamine
If you're looking to add pops of color to your garden, look no further than Carolina Jessamine! This vine produces bursts of bright yellow flowers, which attract various pollinators like birds (namely the hummingbird), bees, and butterflies! Carolina Jessamine prefers full sun and well-drained soil.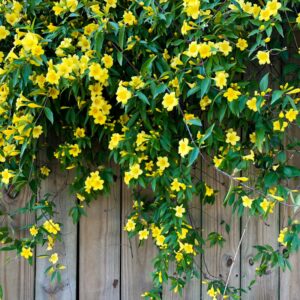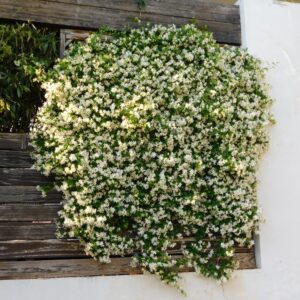 Madison Star Jasmine
With its white, star-shaped flowers and sweet fragrance, it's no wonder Madison Star Jasmine is a hit in any garden. Unlike other vines, this one is cold-tolerant vine, which means you can enjoy it during winter months! Madison Star Jasmine can thrive in full sun to partial shade and prefers well-drained soil.
Stop by Patuxent Nursery today and check out our current selection of vines!

Contact Us
Questions? Contact our Sales & Customer Service Team!
**Please note: during our busy spring season, we cannot provide inventory or pricing information that is guaranteed to still be accurate by the time you come and visit our nursery. Our inventory moves incredibly quickly – the best way to see what we have is to visit us and speak with our sales staff directly! Thank you for your patience and understanding.**
Explore Other Types of Shrubs We Sell: