Native Shrubs
When it comes to planting native, you can choose from a wide selection of flowers, trees, and even shrubs! Native shrubs, like the ones listed below, come in all shapes and sizes, serving to keep our landscapes lush and our pollinator friends happy! We can't stress the importance of planting native enough. When you plant native, local wildlife has a source of food and shelter, which preserves the biodiversity in your area.
Here are some examples of shrubs native to Maryland: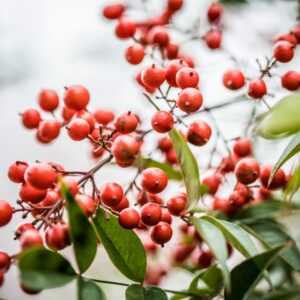 Winterberry Holly
Winterberry holly is a great option for adding pops of color to your garden. With its bright red berries, this well-loved shrub is synonymous with the winter season. When Winterberry leaves fall, the berries are still leftover, which are a food source for song birds like robins and mockingbirds.
Northern Bayberry
Adored for its fragrance and dense shape, northern bayberry works wonders as an accent shrub in native gardens. Be sure to plant this shrub in full sun and well-drained soil. While other shrubs might be more picky about soil, northern bayberry tolerates wet conditions.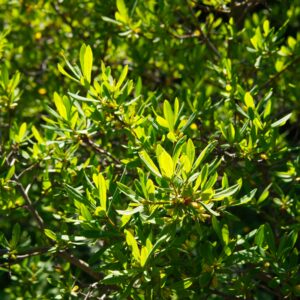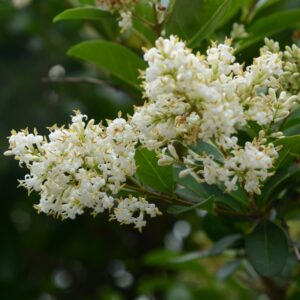 Viburnum
There are many different species of viburnum shrubs, each offering their own unique look. This shrub produces berries, which are a favorite among birds but not among deer, making it a great deer-resistant option. Viburnums are considered a low-maintenance shrub, and so care consists of regular watering and full sun.
Mountain Laurel
Mountain laurel are known for their glossy green leaves and striking blooms. There are many species of this shrub, whose blooms can be found in bright pinks, reds, and whites. As a fellow shade loving shrub, the mountain laurel prefers moist, acidic, and well-drained soil.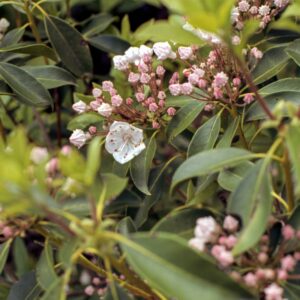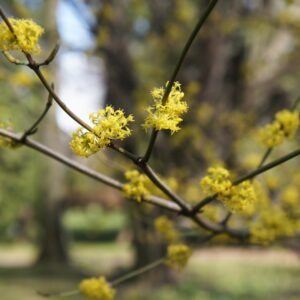 Spicebush
The Spicebush earned its name for producing a lovely spiced fragrance. Unlike some shrubs, the one prefers a nice shaded area. While the female spicebush produces red fruits, the male spicebush produces yellow flowers. When caring for this shrub, be sure to water regularly as it enjoys moist soil.
Here at Patuxent Nursery, all native shrubs are clearly marked with the Maryland state flag for your convenience. Come see our current selection!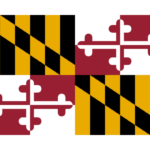 Contact Us
Have any questions? Contact our Sales & Customer Success Team!
**Please note: during our busy spring season, we cannot provide inventory or pricing information that is guaranteed to be accurate by the time you come and visit our nursery. Our inventory moves incredibly quickly – the best way to see what we have is to visit us and speak with our sales staff directly! Thank you for your patience and understanding.**
Explore Other Types of Shrubs We Sell: