Shade Trees
There's nothing quite like soaking up sun rays on a hot summer day. When the sunshine becomes too much, it's always nice to seek coverage under the canopy of a shade tree. Shade trees are known for their large crowns and sprawling branches. While these trees do a great job of providing cool shade, they also make striking additions to any landscape.
Here are just a few of our favorite shade trees:
Weeping Willow
Weeping willows are the perfect whimsical addition to your landscape. With its long, wind-swept branches, this tree succeeds in providing shade and movement to any garden area. As an added bonus, this tree is a great option if you live in an area that experiences frequent flooding. Weeping willows are known to be fast growing, and prefer to be planted in full to partial shade with well drained soil.
Grow Zone: 4-9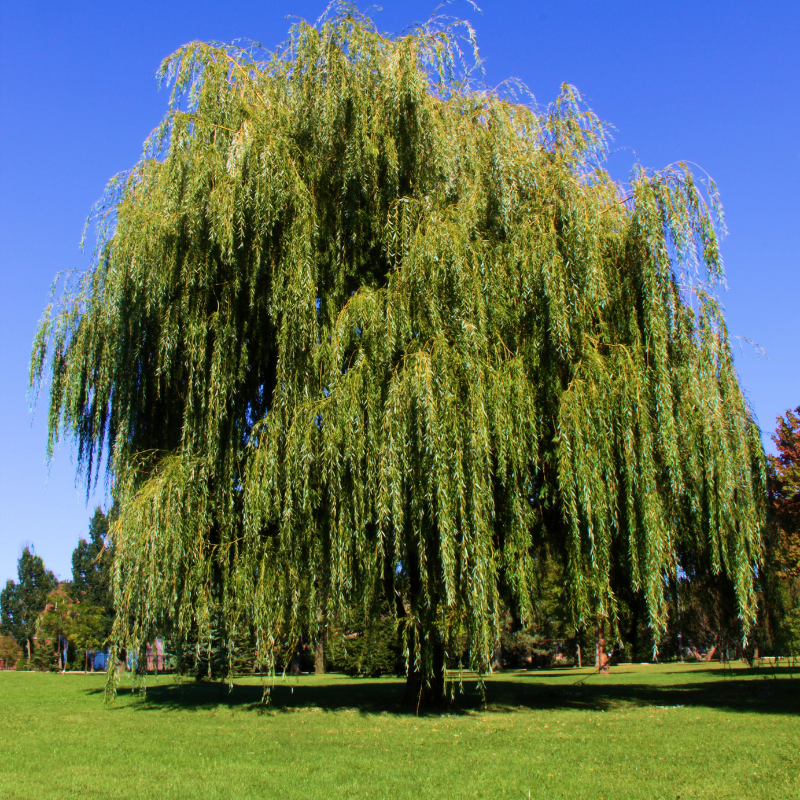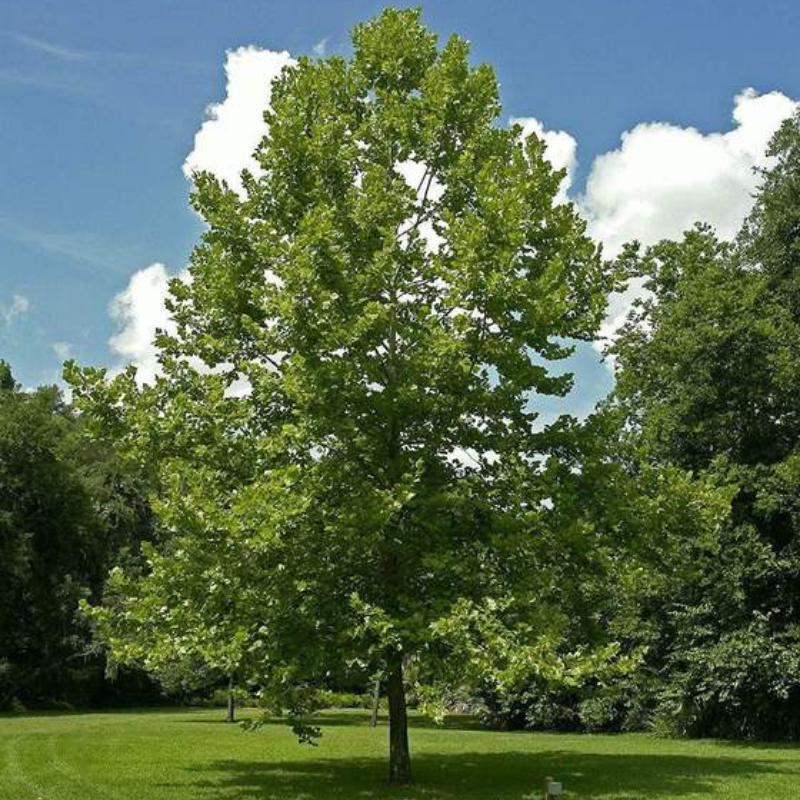 Sycamore
If you're looking to get some shade sooner rather than later, a sycamore tree might be your best bet. Reaching heights of 80 feet tall, this tree's rich green foliage and far reaching branches make for a stately presence on any landscape. Sycamore trees prefer moist, well drained soil and full sun.
Grow Zone: 4-9
Brandywine Red Maple
The Brandywine Red Maple offers bright burgundy color for the fall season and year-round shade. Growing around 30 feet tall, this tree prefers moist soil and, for especially bright red foliage, be sure to keep your Brandywine Red Maple in full sun.
Grow Zone: 4-8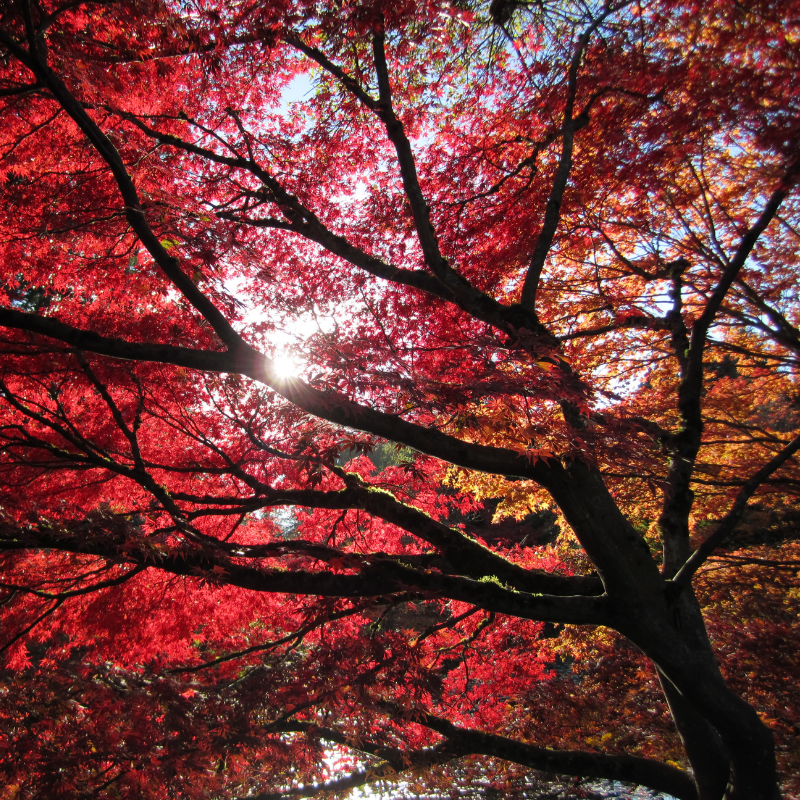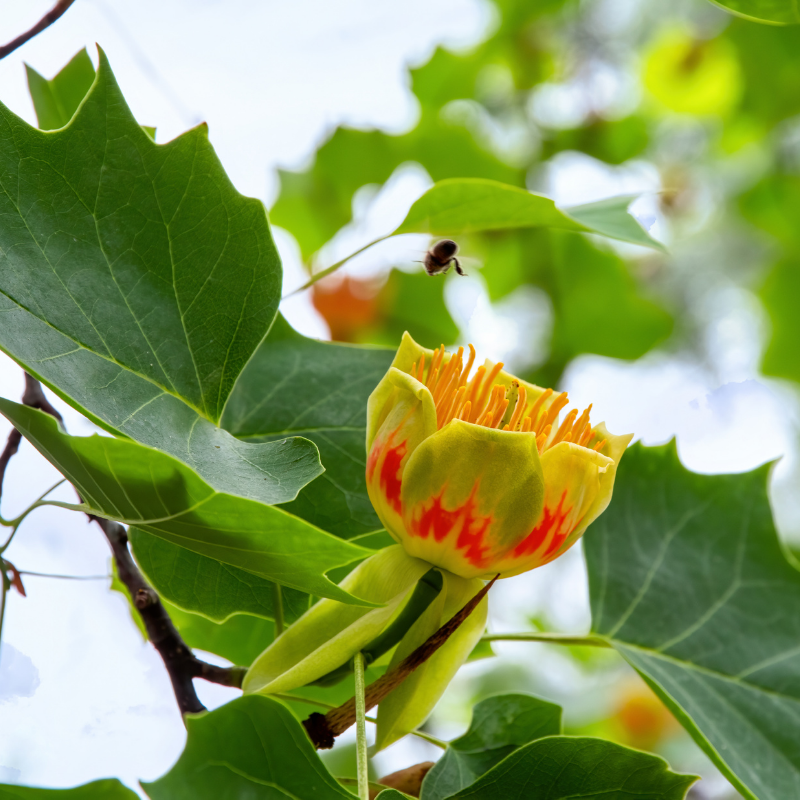 Tulip Poplar
The Tulip Poplar is not only adored for its practical shade purposes, but also for its ornamental properties. This tree earned its name for its tulip-like flowers, which emerge just in time for spring and attract all sorts of pollinators. By fall, this tree shifts to a brilliant golden color. The tulip poplar prefers full sun and well drained soil.
Grow Zone 4-9
Sweetgum Tree
The Sweetgum tree retains its vibrant red, yellow, or orange color throughout the fall season longer than other trees. Growing up to 80 feet, this tall tree has a large presence on any landscape. While it does offer impressive colors, those interested in this tree should be aware of its spiked seed pods, which tend to litter the ground. Grow your sweetgum tree in full sun and moist soil.
Grow Zone: 5-9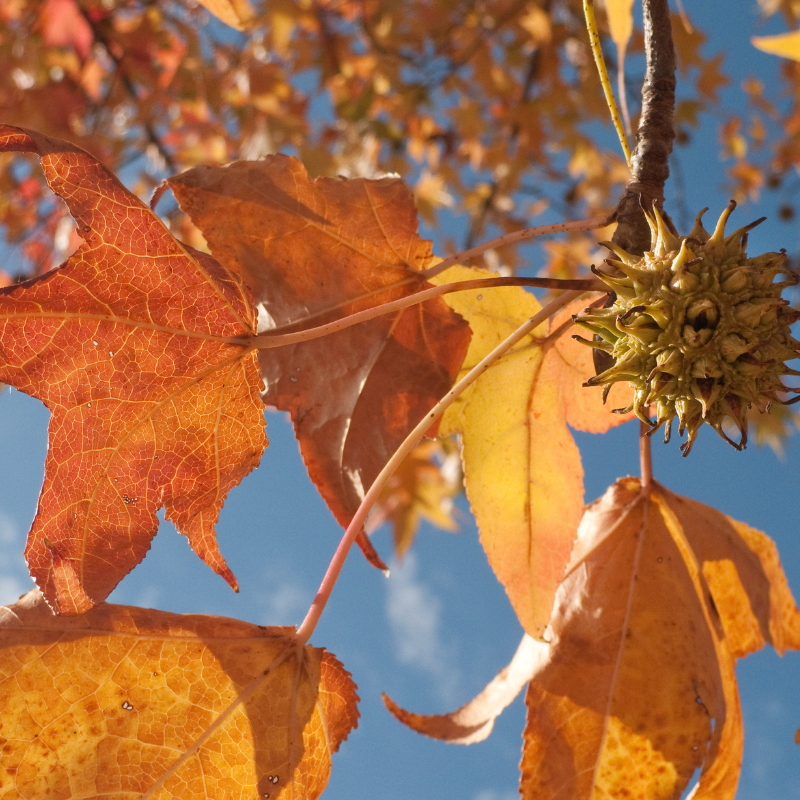 Visit Patuxent Nursery today to see our current selection of shade trees!
Have any questions? Contact our Sales & Customer Success Team!
**Please note: during our busy spring season, we cannot provide inventory or pricing information that is guaranteed to be accurate by the time you come and visit our nursery. Our inventory moves incredibly quickly – the best way to see what we have is to visit us and speak with our sales staff directly! Thank you for your patience and understanding.**