Evergreen Trees
We love Evergreens because they're sustainable and, well, everlasting! As a symbol of eternal life, these trees retain their leaves throughout the seasons, making them both a reliable and beautiful option for gardens and other landscaping needs. Because Evergreen foliage is thicker than that of deciduous trees, which shed their leaves with the change of the year, Evergreens maintain their rich green leaves and striking statures year-round.
While these trees look similar from afar, they differ in size, shape, and even foliage—some are made up of fine needles, and others are made up of traditional leaves. Despite the emphasis on "green" in their name, there are many types of Evergreen that can be found in various colors, like blue, red, and yellow. Growing zones, or hardiness zones, are where specific trees do best. Be sure to find your grow zone to ensure your evergreen tree will thrive!
Here are a few of our favorite evergreen trees: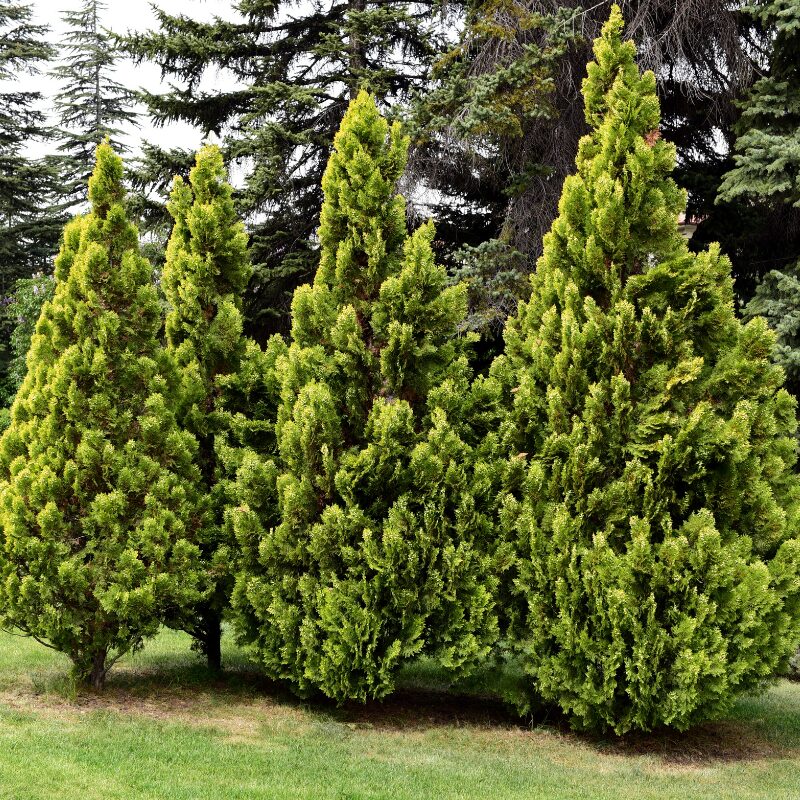 Arborvitae
Arborvitae, like the Emerald Green Arborvitae, are commonly used as screening trees to block sound, wind, and sight. This tree's density and height make them a great privacy hedge option. Some varieties of arborvitae grow to be 60 feet tall. While these trees have a tendency to grow wide, they will stay narrow with routine pruning.
Grow Zone: 3-7
Holly
Perhaps the most festive evergreen on this list, Holly branches are best known for being a common material used to make wreaths. With its waxy, deep green leaves and red, berry-like fruit, this tree is popular around the holidays (hence the lyrics, "Deck the halls with boughs of holly"). Unlike other trees, Holly is considered both evergreen and ornamental. Its prominent spiked leaves are not only interesting to look at, but also used to protect birds who happen to be nesting within the tree's dense foliage.
Grow Zone: 5-9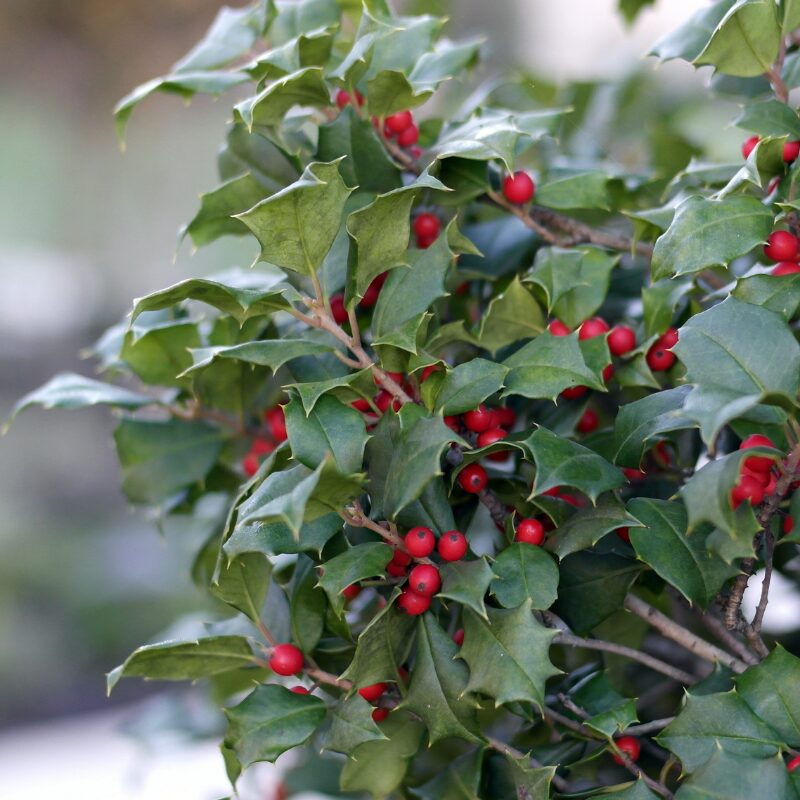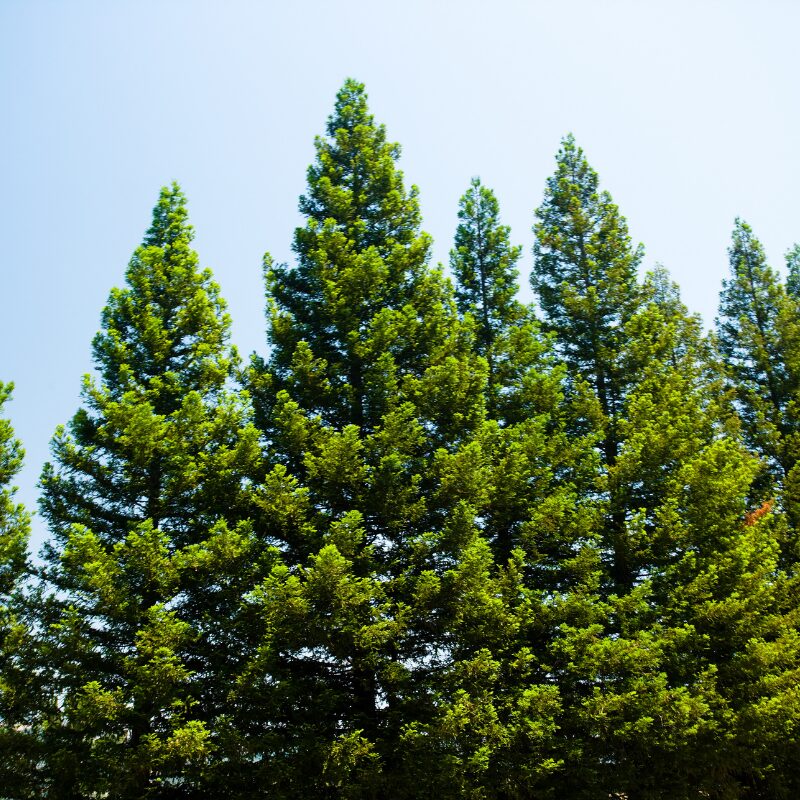 Pine
Pine trees, considered conifers, are adored for their green needles and round brown cones. Some pines, like the Eastern white pine, have blue-green needles, which add even more texture to a landscape. Pine trees are easy to care for, and prefer full sun with well-drained soil.
Grow Zone: 3-7
Magnolia
Some magnolia trees, like the southern magnolia, are considered broadleaf evergreens. Their large, glossy leaves and seasonal flowers make for delightful additions to any garden. Magnolia trees prefer full sun but can also tolerate partial shade.
Grow Zone: 3-9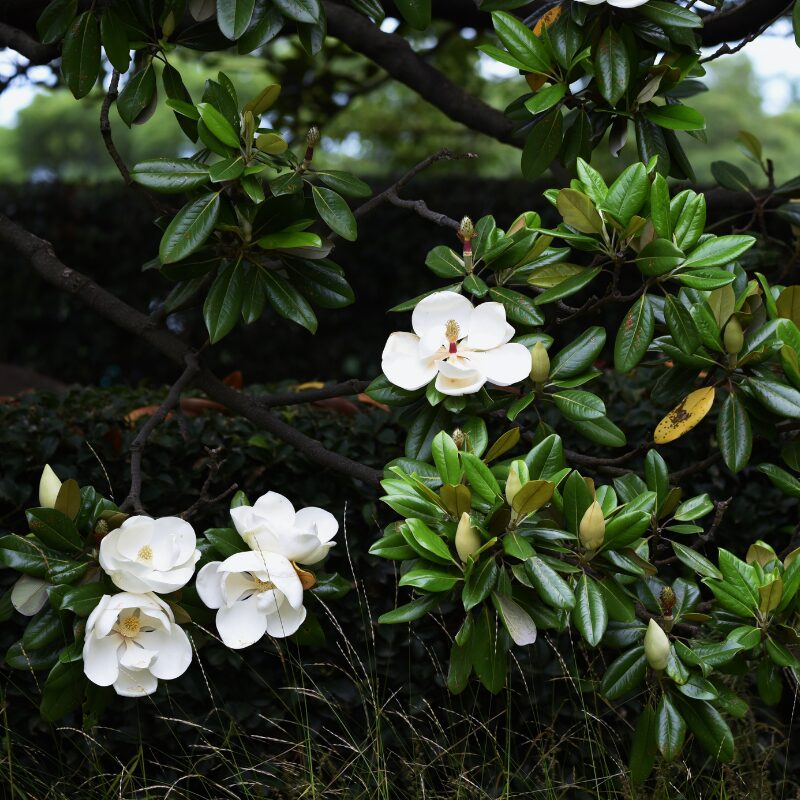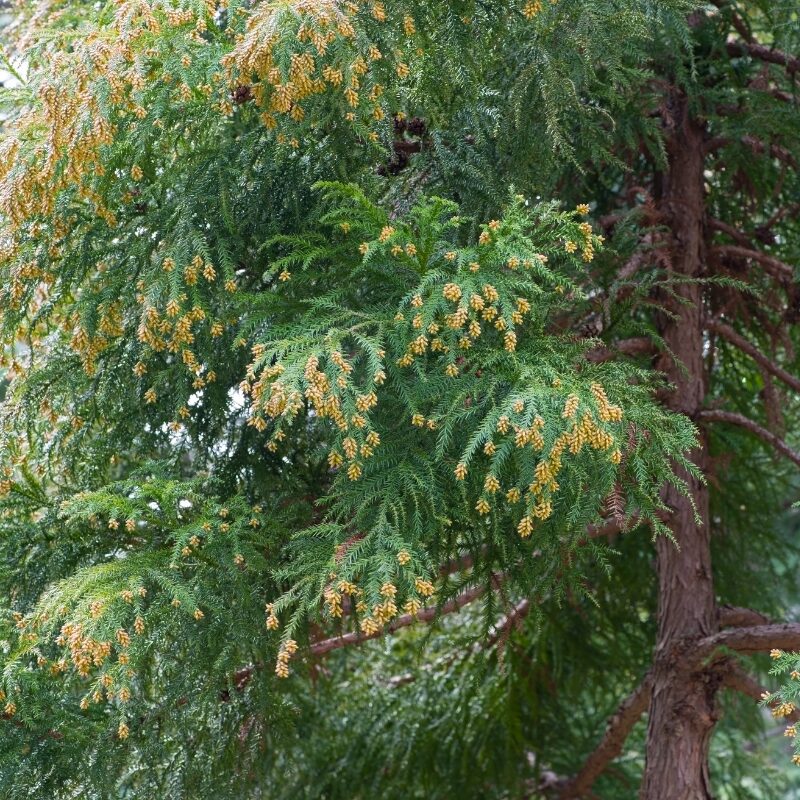 Cryptomeria
Slow growing Cryptomeria, also known as Japanese cedar, offers a unique pyramid shape and lush, spiraled needles. In the wintertime, this tree is known to shift into a soft bronze color. Cryptomeria grow to be about 50 feet tall at mature size. When caring for your Cryptomeria, be sure to plant in well-drained soil and give it plenty of sunshine.
Grow Zone: 5-9
Cypress
The cypress tree, known to live to 1,000 years old, is a great native tree to include in any landscape. Unlike other trees, this one can survive in soggy soil. Because of this tree's drought tolerance, it's considered a fast growing, easy to care for tree. Growing up to 80 feet tall, cypress trees offer lush green colors and some varieties even come in  variegated colors. This tree prefers full sun or partial shade.
Grow Zone: 5-10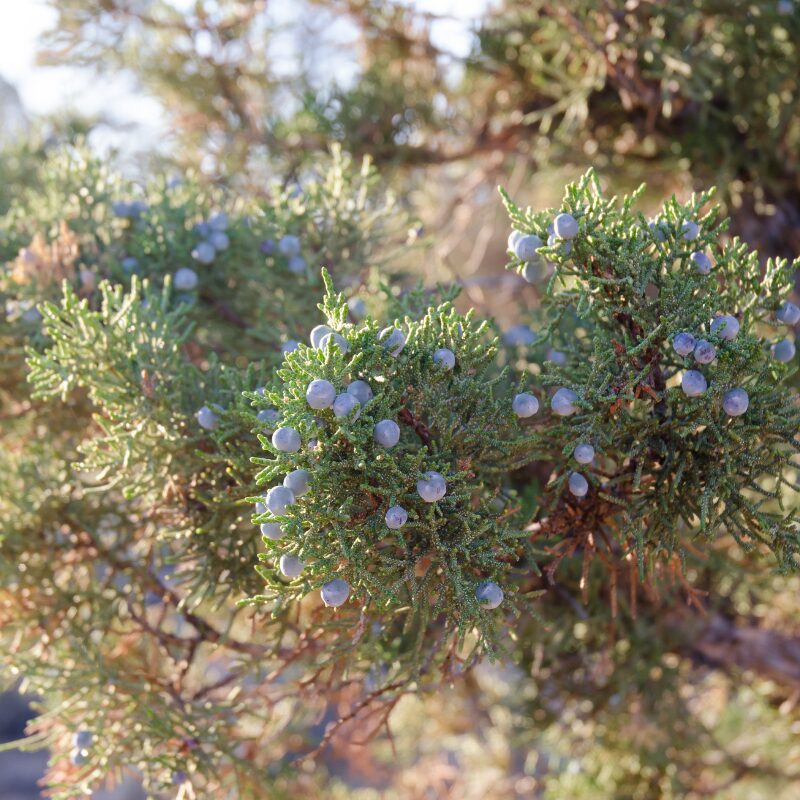 Juniper
Juniper trees have a sweet scent. Their blue-colored berries serve to feed birds and attract other wildlife. These trees are drought tolerant, and so are easy to care for once established. When planting a Juniper, be sure to place it in full sun.
Grow Zone: 3-9
Visit Patuxent Nursery today to see our current selection of evergreen trees!

Have any questions? Contact our Sales & Customer Success Team!
**Please note: during our busy spring season, we cannot provide inventory or pricing information that is guaranteed to be accurate by the time you come and visit our nursery. Our inventory moves incredibly quickly – the best way to see what we have is to visit us and speak with our sales staff directly! Thank you for your patience and understanding.**