Fall Décor at Patuxent Nursery
As the warmth of summer wanes, the fall season emerges in all its splendid glory. Crisp, amber-hued leaves carpet the ground, and a gentle chill carries the promise of cozy moments indoors. Embracing this seasonal transformation, adorning your home with fall decor is a delightful way to bring the enchantment of the outdoors inside. Rustic pumpkins and gourds grace mantels and tables, while wreaths woven with dried leaves and berries adorn front doors. Rich, earthy tones like deep oranges, warm browns, and muted yellows set the stage for an inviting ambiance. With the soft flicker of cinnamon-scented candles and the subtle rustling of fallen leaves, the beauty of fall envelops your home, creating a haven of comfort and nostalgia for all who enter.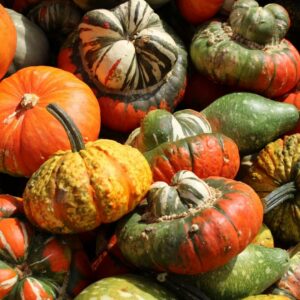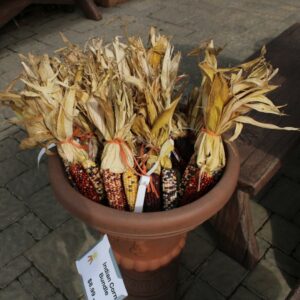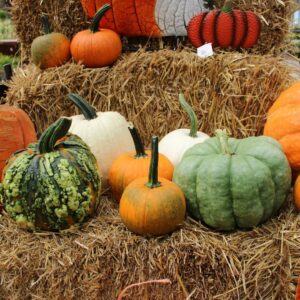 Pumpkins, Gourds, Corn Stalks, Straw & Indian Corn
All of the ingredients that you need to build an a-maize-ing fall display are here at the nursery. These decor pieces work great for both outdoor and indoor displays!
Pumpkins can be carved, painted, or added to a display. Gourds, corn stalks, straw, and Indian corn are used in displays and arrangements. Straw can also be used to make a hay ride or straw maze for family fun!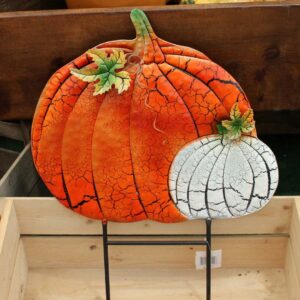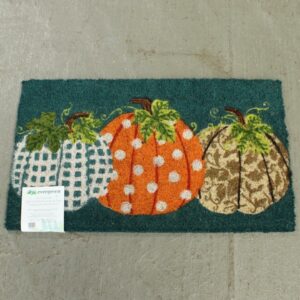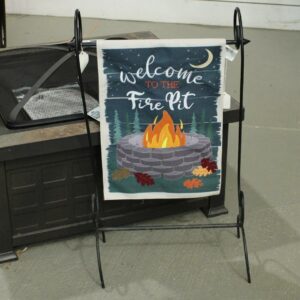 Yard Decorations
Add some festive flair to your outdoor space this fall with metal lawn décor, door mats, and flags. These decorations add warmth and character to your home and give visitors a warm welcome. Get creative with your fall décor and make your home a cozy and inviting haven for all.
As an added bonus, you can leave these pieces up all season long and not have to worry about them dying on you!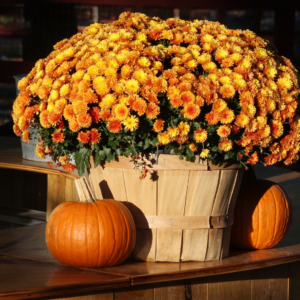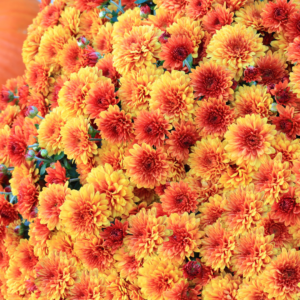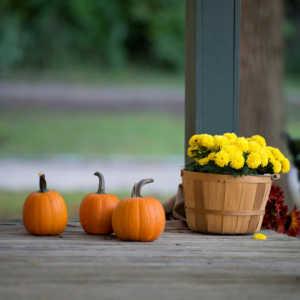 Mums
Mums are a must-have for fall landscapes. With vibrant colors, they bring seasonal beauty to your space. As days grow shorter, hardy flowers burst forth in rich hues, creating a tapestry of life in gardens, parks, and porches. Beyond their striking appearance, mums symbolize nature's enchanting transformations. Don't miss out on this beloved flower for your autumnal landscape.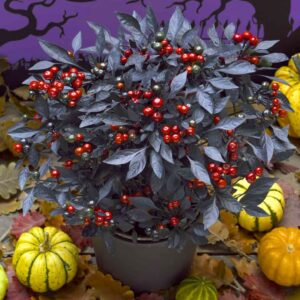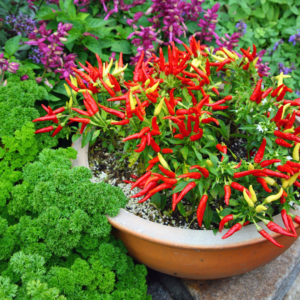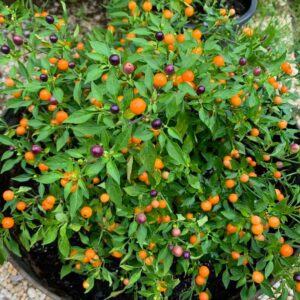 Ornamental Peppers
Ornamental peppers are a low-maintenance and eye-catching addition to your fall landscape. Their fiery foliage and fruit bring vibrant colors to outdoor spaces, embodying the spirit of the season. As they continue to flourish well into fall, they can be the perfect touch to enhance your landscape's charm.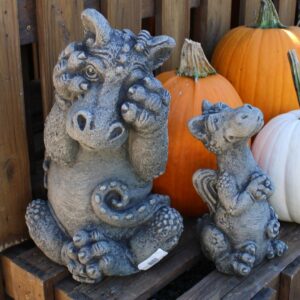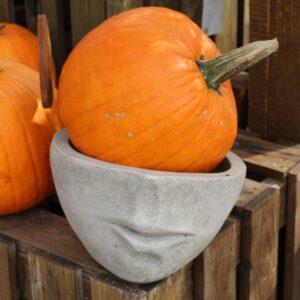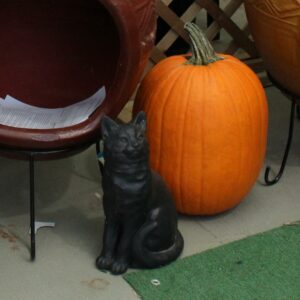 Statuary & Pottery
Fall is a season that's synonymous with pumpkins, gourds, and the crisp, cool air. But the beauty of this season is not limited to just plants. To truly elevate the appearance of your yard during autumn, it's important to also consider the decorative items that surround them. Adding statuary and pots can effectively breathe new life into your outdoor space, helping it to truly come alive during this special time of year.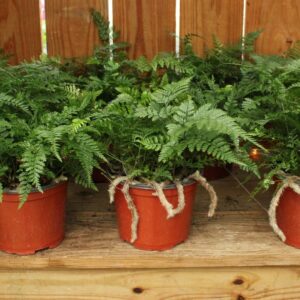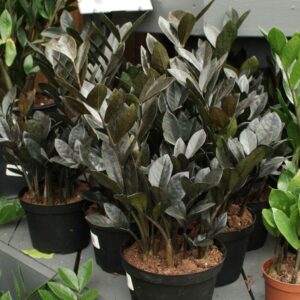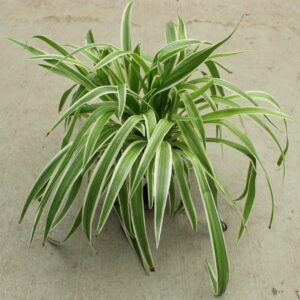 Rabbit's Foot Fern, Raven ZZ, & Spider Plant
Fall Houseplants
As the autumn season approaches, why not elevate the ambiance of your indoor space by incorporating some of our highly recommended houseplants? Not only do they add a touch of greenery, but they also purify the air and create a relaxing atmosphere. We have hand-selected our top picks, guaranteed to enhance any home decor.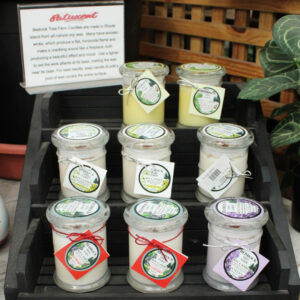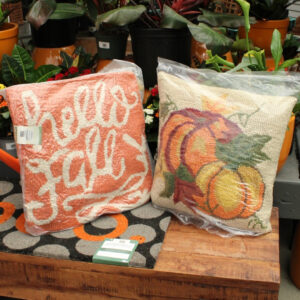 Indoor Fall Decorations
In addition to your gorgeous and distinctive houseplants, there are other indoor methods to infuse your home with a fall atmosphere. Consider incorporating throw pillows into your living room decor for a playful autumn vibe.
Additionally, candles are a great way to elevate the ambiance of your home. Not only can you visually experience fall, but you can also immerse yourself in its scent. And if you have guests coming over, you can enhance their fall experience as well!