Plant & Garden Design Trends in 2022
Posted on
Care Guides, Fall, Featured, Gardening Tips, Hardscapes, Houseplants, Maryland Gardening, Propagation, Seasonal, Spring, Summer, Vegetable Gardening, Winter
Under
Top Design Trends of 2022 for Gardening
We've hunted, researched, and looked over the patterns, and here it is: our list of trends for gardening and indoor plants in 2022.
The biggest themes we've seen repeated are a renewed focus on mental health, more demand for sustainability, and a blurring of lines between indoor and outdoor design. While there are tons of design trend forecasts and industry speculations, we think these ten trends are the ones that will make the biggest impact in gardening and horticulture in the new year.
1. Biophilic Designs
Merriam Webster defines Biophilic as:
Biophilic – (adj.) : of, relating to, or characterized by biophilia : relating to, showing, or being the human tendency to interact or be closely associated with other forms of life in nature
[Biophilia – (n.): a tendency to be closely associated with life in nature : a desire or tendency to commune with nature]
We think we're going to see way more plants in a vast array of interior design spaces, not just in homes. In the world of design, everyone has seen a major increase in the desire to create spaces where we can better commune with plants and nature. In schools, in architecture, in retail spaces, in restaurants… almost everyone has caught the proverbial houseplant bug and wants more plants around them more of the time.
From living walls to staircase gardens, calming classrooms, tables with built-in planters, and office lightbulbs that are actually grow-lights, plants are coming inside in more and more creative ways. It is easier than ever to find plant life in the interior spaces and architectural designs that surround our daily lives. We couldn't be more thrilled with this trend!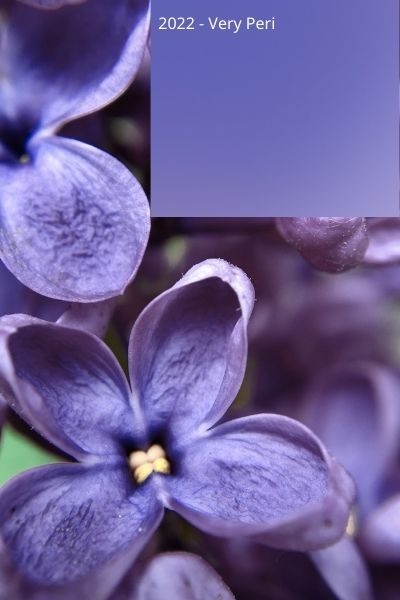 2. Loving Lilac (Pantone's 'Very Peri')
Pantone's color of the year for 2022 has taken the grower's industry by storm. Very Peri (17-3938) is a lovely vibrant periwinkle-lilac purple. It is described by Pantone as being a color of joy, transformative creativity, and a rise in the digital metaverse. While the color may have been inspired by digital revolutions, it is very prevalent in nature!
Growers are putting together collections of plants that sport this soft purple color: you could grow a monochromatic garden that is very Very Peri! Plants that often sport Pantone's 2022 color (or similar shades) include:
Salvia
Petunias
Verbena
Lavender
Asters
Allium
Catmint
Hydrangeas
Clematis
Baptisia
Lilac
Buddleia
Wisteria
Azaleas & Rhododendrons
Rose of Sharon
Perovskia Russian Sage
Veronica
Calibrachoa
… we could go on. Clearly, it's a color that can be easily incorporated into your planters and gardening. We're very excited for Very Peri!
3. Mental Health Gardening
We think we will see even more people gravitate towards gardening with the singular purpose of improving their mental health.
The 2020s have proven to be a crucible for mental health resilience all over the world. Sadly, we don't see an end to the stress of the global pandemic just yet, we are still in the throes of a very trying time. Since everyone's mental health was affected in one way or another these past few years, mental health has become a much bigger conversation. A silver lining to strange times is that our culture is becoming much more cognizant of the importance of mental health. Positive energy, good vibrations, and soothing spaces are becoming highly searched terms.
Gardeners, psychiatrists, and indoor plant enthusiasts have long known about the amazing mental health benefits that plant-centric passions bring. Now, it is much more common knowledge – plants make people happy. We think gardening for mental health will look like:
-Creating biophilic emotional safe spaces within their home where they can meditate,
-Creating a corner of their garden dedicated to aromatic shrubs,  scented perennials, and water features for multi-sensory relaxation,
-Planting in small spaces, since even a few plants or a container garden make a difference,
-Learning how to propagate indoor plants and tend to gardens in outdoor spaces.
We see people designing spaces with plants meant to soothe, relax, and invigorate with new energy.  We know a little time tending to plants clears our heads completely, and we're excited to share that feeling with more people.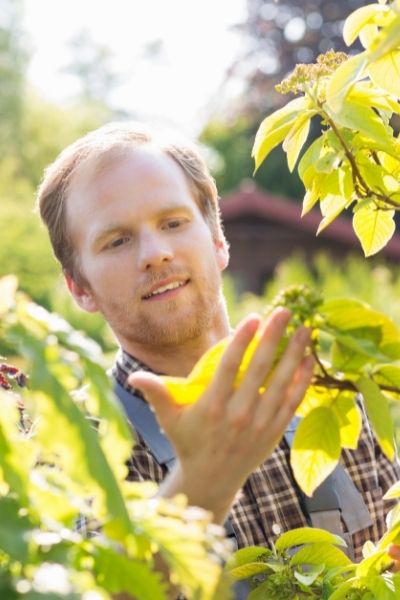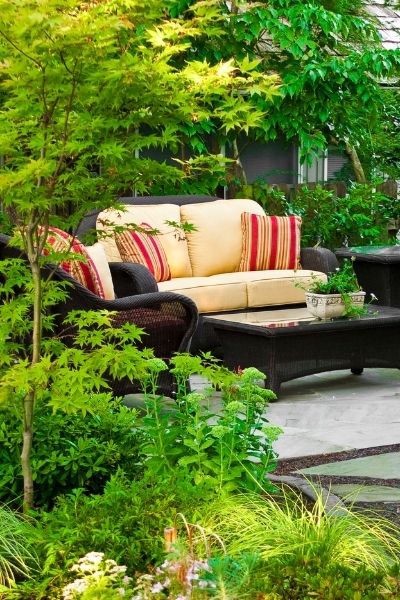 4. Seamless Outdoor Living Spaces
This trend ties into many of the other trends on this list, but really it is an extension on a trend we noticed last year. While 2021 was the year many people created an outdoor living space for the first time, 2022 will be the year where the indoor spaces feel like the outdoor and the outdoor spaces feel like the indoors. Bringing more plants inside and more hardscaping outside means the lines between may blur in a beautiful and harmonious way.
A great way to enjoy this trend is to plant your garden in such a way that it creates a sense of enclosure around your outdoor living space. Trees and shrubs that hug your outdoor furniture can feel like cozy walls. Pergolas with vining perennials or backdoors that are framed with living walls can also create a sense of a 'living' room. Adding ways to spend more time outside works as well, such as outdoor dining room sets and elaborate, permanent firepit kits.  Just because we're probably going to quarantine more in the future doesn't mean you can't enjoy the outdoors. Bring them home with you!
Entertaining outdoors at night is another trend we've heard reported, and your garden can join in on the fun. Moon gardens are gardens with bright white flowers, intended to glow in the moonlight. We think they're making a major comeback!
5. Native & Sustainable
People in Generation Z, aka Zoomers, have graduated from high school and college. They are just beginning to join society as a substantial consumer base. And they want to save the world in everything they buy. Sustainable living is a bigger priority than ever for the up and coming generation, and they're having a great impact on everyone around them. We love it! Gardening for sustainability is an amazing way to help support our native ecosystems while reducing our carbon footprints.
If you want to add more sustainability to your gardening, here are a few adjustments to try:
-Plant native whenever you can. Native plants are crucial to our local ecosystems, feeding our pollinators and helping to keep local wildlife well fed and well balanced.
-Reforestation. Every time you plant a tree (such as planting your living Christmas Tree when you're done for the holidays), you help reduce the carbon footprint of our neighborhoods. Every tree really does make a difference.
-Vegetable gardening. The less often you need to go to the grocery store the better. It's easier than ever to grow food at home, even if you only have a container garden on a balcony. Many companies are designing planters for kitchens with built-in grow lights, meant to support the leafy greens we need for essential vitamins and minerals.
-Plant pollinator gardens and support our native Monarch Butterfly population. Every butterfly weed helps!
Gardens and lawns with rain gardens and xeriscaping instead of grass seed. Plant gardens with water-tolerant plants in depressions to absorb rain and reduce erosion, or plant drought-tolerant plants in dry, sunny spaces to replace the need to water your garden in the summer.
-Design your space with natural materials. Lots of planters are available in more sustainable materials than plastic these days. Stone and terra cotta planters are perfect for outdoor spaces, and biodegradable rice hull pottery is available for indoor plants as well. We're seeing a resurgence in wood and raffia in designs too.
-Compost! There are composting systems available for large and small spaces. Keep your kitchen scraps and fallen leaves in order to feed your gardens naturally.
If you couldn't tell, we're a big fan of planting native and gardening sustainably. If you have any questions on where to start come in and talk to the Patuxent Nursery staff!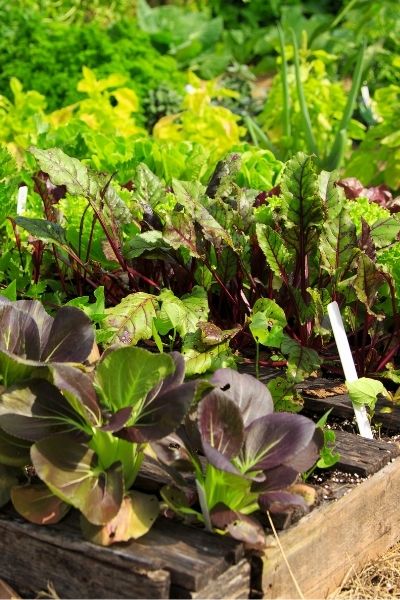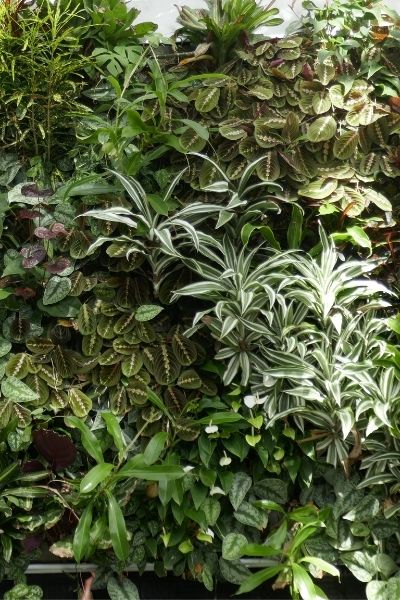 6. Affordable Living Walls
Living walls began to spring up in chic New York restaurants and expensive high-end spaces, but living walls are no longer exclusive to the wealthy. There is a great big boom in creative ways to move our plants from horizontal spaces to verticle spaces (since we want more plants inside with us). There are floating shelves deep enough to hold heavy planters, tons and tons of wall hanging planters, loops that hold terra cotta pots up against walls, and even propagation stations that hold glass vials up in verticle rows.
One of the most interesting DIY living walls we've seen is by planting hardy tropicals into a mesh shoe organizer that usually hangs over closet doors. Instant vertical planter! These are probably best for outdoor spaces since we would be worried about drainage and water damage inside. Cloth ones might encourage mold too, so the mesh is the way to go. If you try this or other ideas and make your own DIY living wall, share it with us on social media! (@patuxentnursery).
7. Synanthropic Living - A Wildlife Friendly Garden
Another angle on sustainable gardening with a goal to support our environment, many gardeners are keeping their furry neighbors in mind too.
Synanthrope (n.)
: an undomesticated … animal (such as a mouse, pigeon, or raccoon) that lives in close association with people and benefits from their surroundings and activities.
New York pigeons, the descendants of rock doves, are the most extreme example of this phenomenon, with growing herds of local deer a close second. Predators such as foxes and hawks are beginning to join this group as well. Many kinds of animals are living in very close proximity with us, and we need to manage the way we interact with them.
In the garden, that means supporting the animals we can and sustainably battling against the animals that are trying to eat our gardens.
To support animals, we recommend:
Planting pollinator gardens,
Setting up bird feeders,
Designing naturalistic gardens that allow hiding spaces for small animals,
Adding water features that animals can drink from,
Planting native fruiting plants to feed birds & animals throughout the year,
and Observing which animals come to visit!
To sustainably prevent animals from eating your garden, try these tactics:
Set up a fake owl to spook small rodents away,
Use Neem Oil or organic horticultural oil to remove tiny pests,
Try copper and eggshells to battle against snails and slugs,
Use netting and physical blocks when possible,
Plant highly fragrant plants such as lavender, herbs, or marigold as natural deterrents,
or Feed them elsewhere.
The last idea is something one of our staff members has found success with at home. They plant native berry shrubs 500 feet away from their garden, in the woods. They and their neighbors all pitch in to maintain these blueberries, raspberries, chokeberries, teaberries, and serviceberries, keeping the natural food source abundant. They've noticed that the local deer don't try to eat any other their plants, since they already have all the food they need 500 feet away!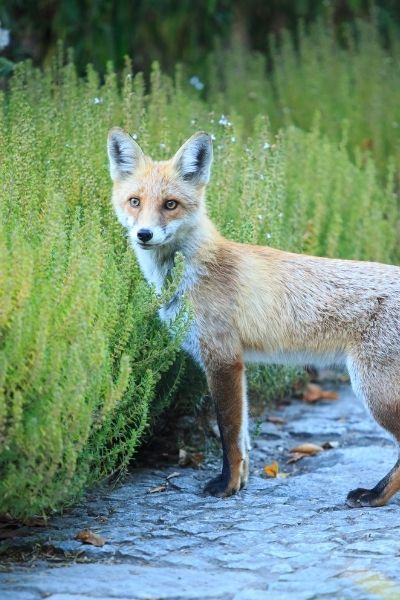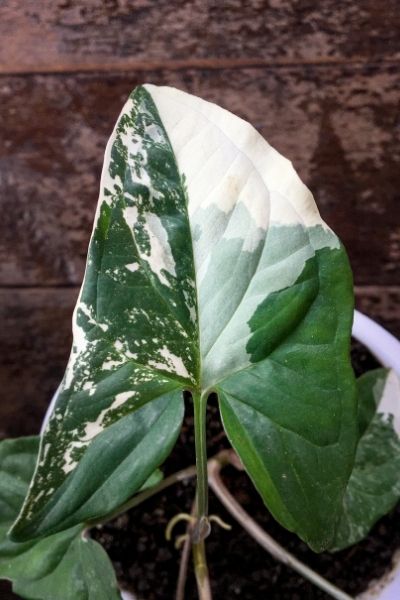 8. Branching Out to New & Exotic Varieties
The year 2020 and 2021 brought with them an unbelievable boom in the indoor plant industry. We've enjoyed the challenge of keeping up! Since this boom of plant parents, we've noticed a new trend – people want to expand their plant collections to new and exotic places. While we don't want anyone to fall suspect to plant hoarding, we do want to help our community branch out and try their hand at more complex plants to care for at home. People are drifting away from old-school, formulaic gardens and are looking for something new to add to the mix.
We're excited to expand what we offer as our customers expand what they're looking for. Whether it's trendy black foliage (Available in ZZ Raven plants or decadent Heuchera colors), new variations on Hydrangeas and Arborvitae meant to complement different garden sizes, or exotic Syngonium varieties in our contractor corner, we've got some pretty great new things planned for 2022. Stay tuned!
9. Cut Flower Gardens
A traditional way people brought a sense of nature inside was with cut-flower bouquets. Since we are going out less and less, there are fewer opportunities to bring home a bouquet on your commute. The answer? Grow your own flowers for fresh-cut bouquets! There are certain flowers, trees, shrubs, perennials and ornamental grasses that all work together to make stunning bouquets. If you dedicate a part of your garden to these stylist plants, you can provide your own bouquets year-round. Once you get everything set up and well established, there will be tons of opportunities for flower arrangements. It's a great way to further blur the lines between your indoor spaces and your garden.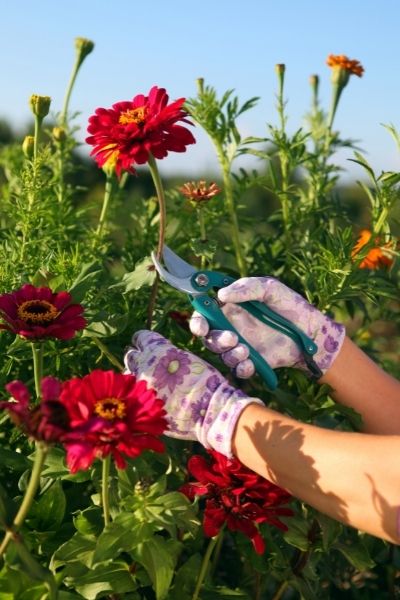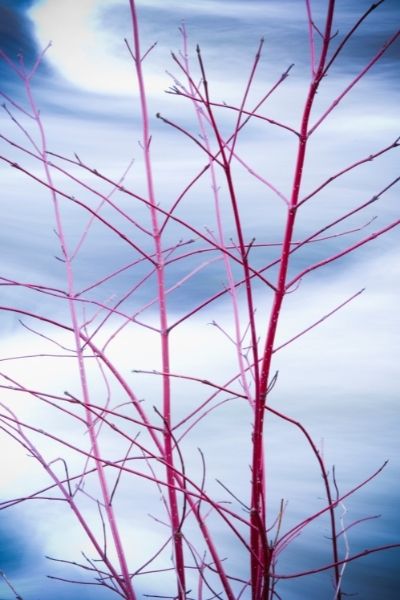 10. Multi-Seasonality - Enjoying Your Outdoor Spaces All Year
As we spend more time at home, we'll want to enjoy all four seasons from our backyard. Another trend in choosing plants for your landscaping is to choose ones that have lots of interest in every season. Trees and shrubs with year-round interest will make your outdoor living spaces enjoyable and attractive no matter when you're home.  As we've covered in other blogs, here are a few landscaping choices that support a garden all year long:
Evergreens
Red Twig Dogwoods
Crape Myrtles
Hollies,
Birch trees,
Winterberries,
Ornamental Grasses,
Long blooming and re-blooming plants, such as azaleas, roses, camellias, coneflowers, and hydrangeas.
If you think you have spring and summer covered but fall and winter have you stumped, our staff can help you find ways to round out the year-long interest available in your gardens. Adding a few focal points and a firepit can make outdoor gatherings enjoyable even in the dead of winter.
Did we miss any? Tell us what kinds of trends you're looking forward to trying out in 2022!