Choosing Outdoor Furniture

Outdoor patio furniture comes in all shapes and sizes, not to mention prices. You've worked hard on creating your outdoor living space and now you want to enjoy it in comfort and style. Choosing comfy, long-lasting furniture can mean the difference between hanging out on the patio for a while or heading back in after a few minutes on an uncomfortable, cheap chair.
While how it looks is important, how the furniture is built and the quality of it is just as important. What you buy for outdoors has to be able to stand up to sun exposure, as well as wind, rain and wear and tear. This is one area where a higher price is often an indicator of better quality.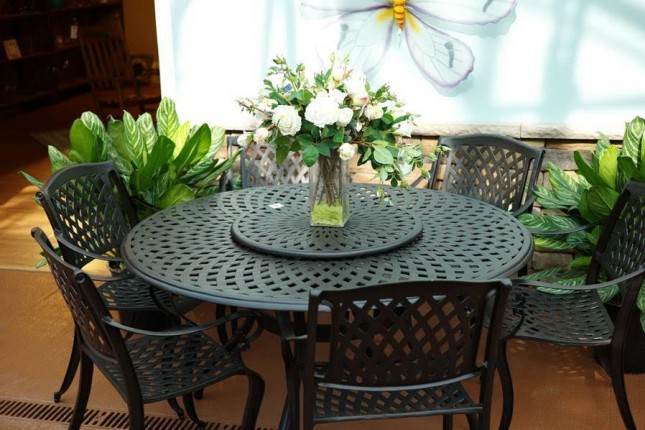 Our Recommendation
There are so many choices out there, it can get overwhelming. Well, relax because we've done the legwork for you! Patuxent proudly sells Alfresco Outdoor Furniture. This line of patio furniture that combines great design with superior quality and exceptional value. There is no need to worry what happens to your furniture when a storm blows through. The quality and craftsmanship of Alfresco will still be there when the storm passes.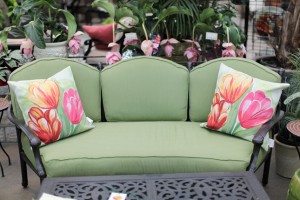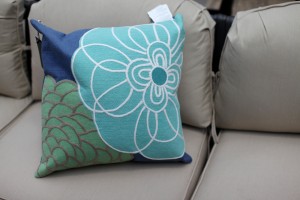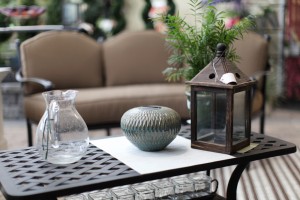 Not Just Furniture
Alfresco offers a diverse mix of garden fountains, Buddha statues, and birdbaths. Add these beauties to your garden or patio space and infuse your outdoors with decorative and functional accents that reflect your personal aesthetic tastes and preferences.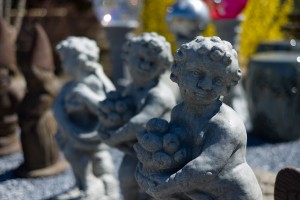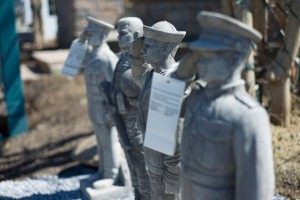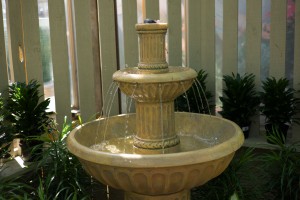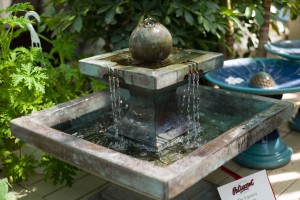 Protect Your Investment
When not in use, it is advisable to cover your furniture with outdoor furniture covers. We recommend you clean all your outdoor furniture and statuary with Simple Green, an all natural product. Alfresco's metal furnishings are protected from rust and corrosion by an advanced powder-coating. Porcelain pieces generally can be maintained by regular cleaning with a simple soap solution and storage in a dry, temperate space through the harsh winter months.
Patuxent Nursery proudly carries the Alfresco line. We invite you to come in and see it for yourself!
Save
Save
Save