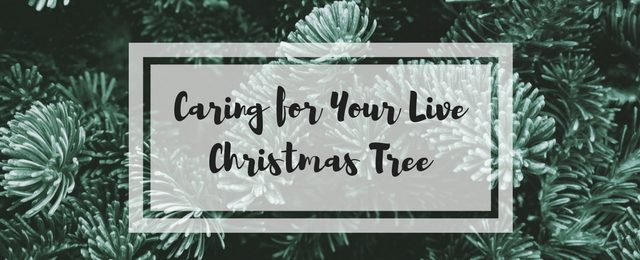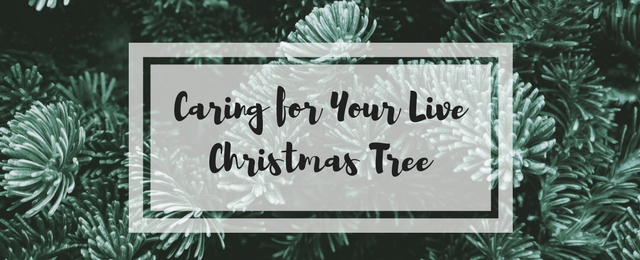 Caring for Your Live Christmas Tree
Not much evokes the holiday feeling than the feel and smell of a live Christmas tree. If you are going to get a live tree this year, here are some easy tips to ensure that it's as beautiful on day one as it is after the holidays are over.
Step 1: Choose a Healthy Tree
Avoid trees with a lot of dead or brown needles. Gently bend a branch to make sure the needles are flexible and remain on the tree.
Step 2: Prepare the Base of Your Tree
Prepare the base of your tree by cutting a fresh cut of about 1" cut from the bottom of the tree within 45 minutes of placing the tree in water. If the tree will be out of water for more than 45 minutes after cutting, it will need to be re-cut. The bottom of the tree will seal itself if left in air. Use a small handsaw, not a reciprocal saw or any blade that moves fast enough to create friction. Friction can cause the sap to heat up and seal the wood so that no water will be absorbed.
Step 3: Find a Space to Place Your Tree
Keep the tree away from heat ducts or other heat sources such as a south-facing window or a fireplace. Corners are a great place for trees because it protects the tree from knocks and bumps. The lower the temperature in the room with your tree, the longer it will keep. Place your tree close to an outlet so you can plug in extension cords for lights and decorations. Make sure to put a mat down under your tree stand to protect your flooring or carpet.
Step 4: Watering Your Tree
The water basin in the stand needs to be kept full of water. Trees can absorb a gallon of water per day and up to 2 gallons of water in the first 48 hours after being put up. Be sure to check the water levels frequently in the first few days. A tree that is absorbing water will be much less likely to dry out, become brittle, and a potential fire hazard. A tree preservative liquid, like Pro-long, added to the water can help your tree stay fresher. There are automated watering systems for Christmas trees as well.
Step 5: Decorating Your Tree
This is the fun part! While you are creating your masterpiece, check each string of lights to ensure bulbs are working properly. Inspect the cords to make sure they aren't frayed and that connections are secure. Throw out any decorations that look questionable.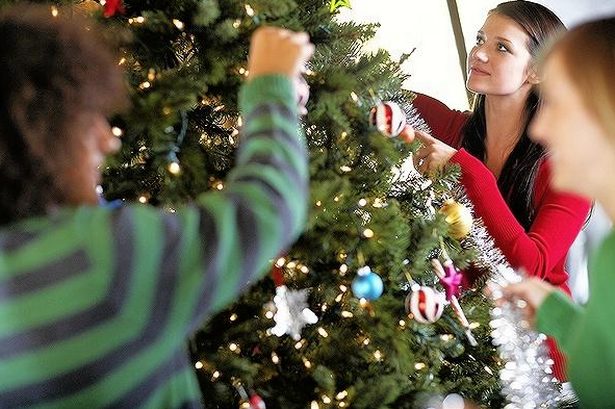 Step 6: Disposing of Your Tree
Please don't be tempted to keep your tree much past New Year's. Your tree has provided you with a beautiful backdrop for your holiday festivities and now it's time to dispose of it properly. Many municipalities have tree pickup in early January for the safe recycling of your tree. Your trash company may pick your tree up as yard waste if it's cut down to fit size requirements. Free drop off areas are commonly available. Note: Do not burn your tree in a fireplace or wood stove. Sap in the tree can flash and create a chimney fire. When removing your tree, it can be a real time saver to enclose the tree in a plastic tree bag. This will keep the needles in the bag and off your floor. Or, you can place a tree bag under the tree stand so when you are ready to take down your tree, you can pull the bag up over the entire tee for quick and easy cleanup and removal.
Step 7: Get Creative!
Your Christmas tree can be re-purposed after the holidays are over. Here are just a few examples:
Pond Feed – Sink pieces of your tree into your backyard pond to create refuge and feeding areas for your fish.
Decorations – Cut pieces of your tree's trunk to use as chargers, ornaments, coasters or signs. Thin slices of the trunk are a great blank canvas for your next project.
Mulch – Chip up the trunk and branches to create mulch for your spring garden.
Plant – Purchase a rooted tree and plant it when Christmas is over.
Not sure where to get your live Christmas tree this year? Patuxent Nursery has a huge selection to choose from. Stop by and pick out the perfect tree to complement your holiday decor today! We also have tree stands, tree bags, Prolong Liquid Tree Additive and automated watering systems to keep your tree fresh.