Fruit Trees
What could be better than having an apple or peach tree in your very own backyard? Whether you are looking to add just one or an entire orchard, fruit trees are certainly a charming addition to any garden. Incorporating these trees into a landscape is fun and convenient, but does require a lot of patience and pruning. That said, if you give your trees the care they need, you'll be enjoying the fruits of your labor in no time!
Here are just a few of our favorite fruit trees: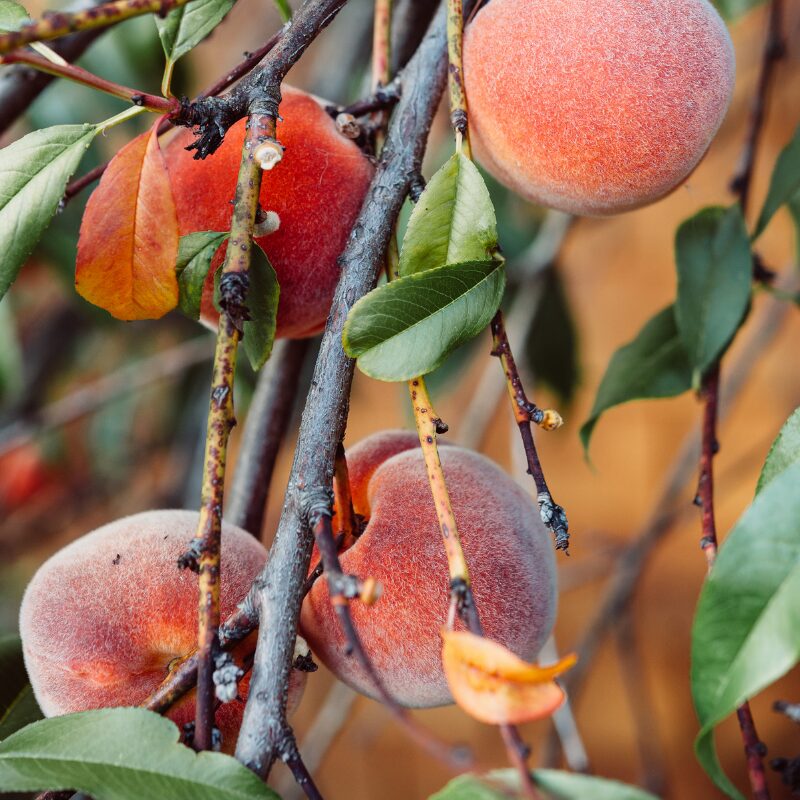 Peach Trees
There's nothing quite like biting into a juicy peach. With its fuzzy exterior and sweet taste, it's clear to see why people love peaches! This tree does best in environments with cooler winter temperatures and hot summers, hence the famous Georgia peach! Like most fruit trees, this one requires full sun and plenty of water. To yield the most fruit, be sure to prune your peach tree in early spring.
Apple Trees
There are many different varieties of apple trees which all yield delicious tasting fruit. If you're looking to add an apple tree to your garden but are afraid you might not have enough space, there are varieties of apple trees, like dwarf apple trees, that will work even in smaller areas! Unfortunately, humans aren't the only ones who enjoy munching on a Honeycrisp every now and then, so when it comes to apple trees, pest management is key. These trees prefer full sun and well-drained soil.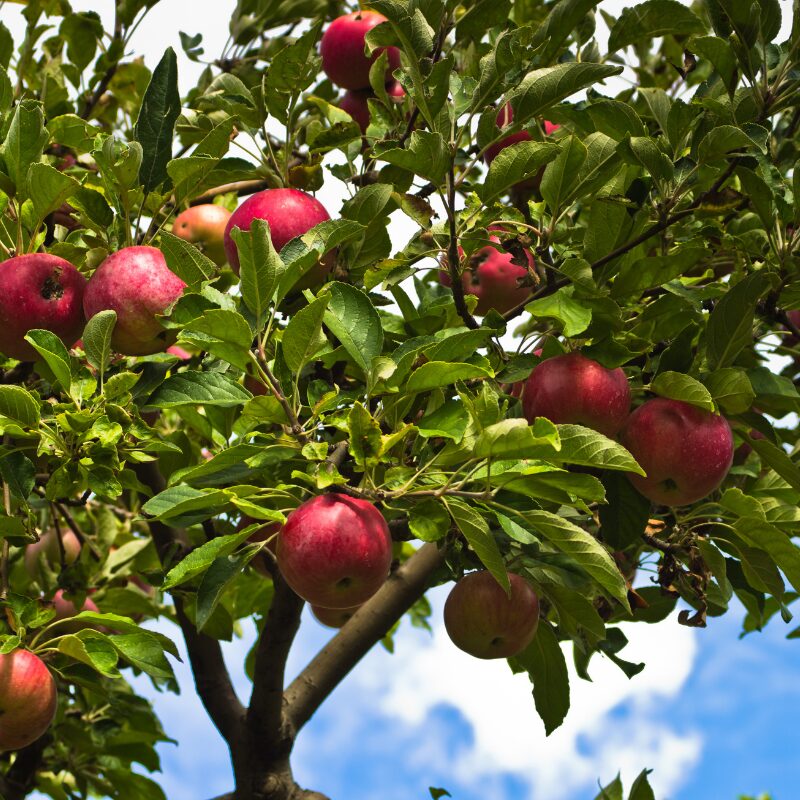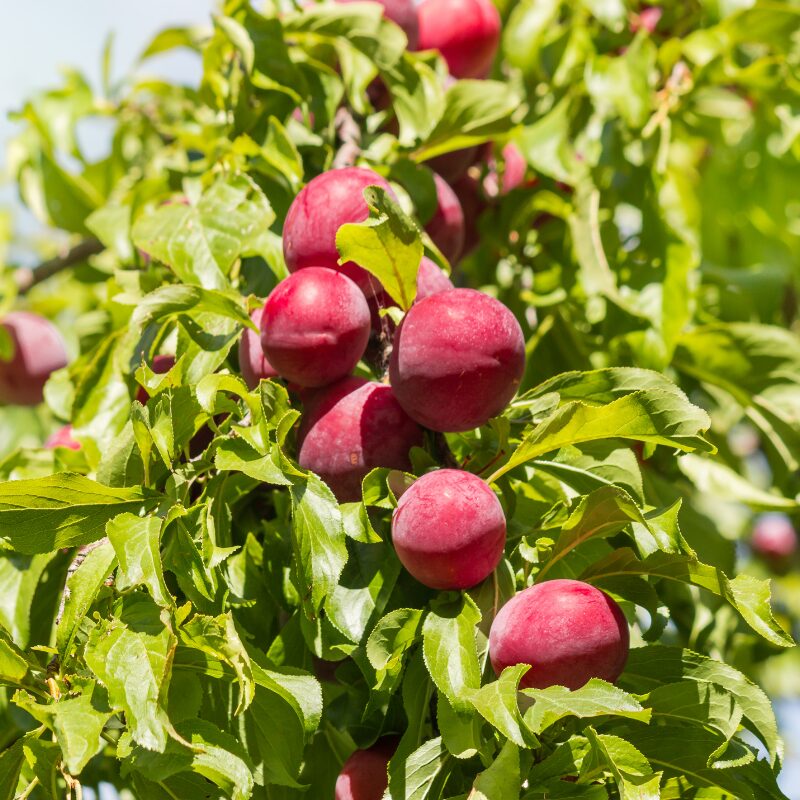 Plum Trees
Plump plums are another delicious addition to a landscape. Plum trees are a bit more sensitive to the cold, so if you do live in a cooler climate, be sure to plant these trees anywhere with wind protection. When it comes to all of these fruit trees, pollination is key, and many do best when planted with other trees of the same variety to increase chances of cross-pollination. Plums need full sun and prefer sandy, well-drained soil
Fig Trees
Heat loving fig trees offer an interesting flavor and look for a garden area. Unlike the other fruit trees on this list, fig trees do not require as much pruning in order to prevent pests and yield fruit. Because figs do not continue to ripen after they've been plucked, it's important to harvest them when they are perfectly ripened on the tree. Fig trees prefer full sun and well-drained soil.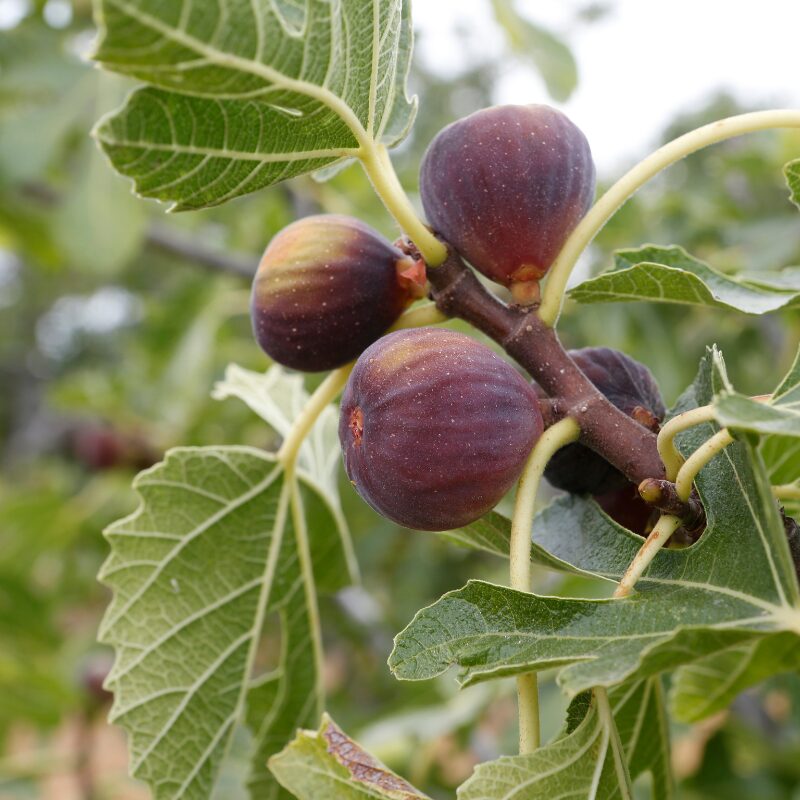 Visit Patuxent Nursery today to see our current selection of fruit trees!

Have any questions? Contact our Sales & Customer Success Team!
**Please note: during our busy spring season, we cannot provide inventory or pricing information that is guaranteed to be accurate by the time you come and visit our nursery. Our inventory moves incredibly quickly – the best way to see what we have is to visit us and speak with our sales staff directly! Thank you for your patience and understanding.**