SHRUBS
If you're looking for shrubs to draw attention and beautify your home or to soften harsh lines and create flow in your landscaping, we have just the right shrubs for you!
Explore our collections below for an in-depth look at just a few of the shrubs we sell. To see our current inventory of top quality shrubs and bushes, visit us in Bowie, Maryland!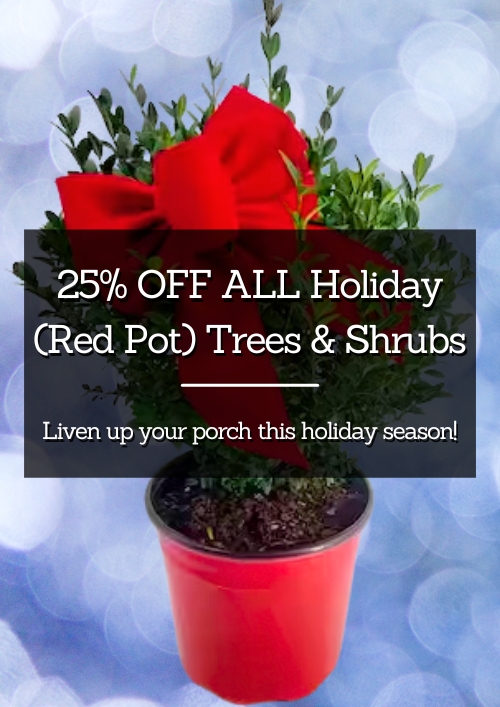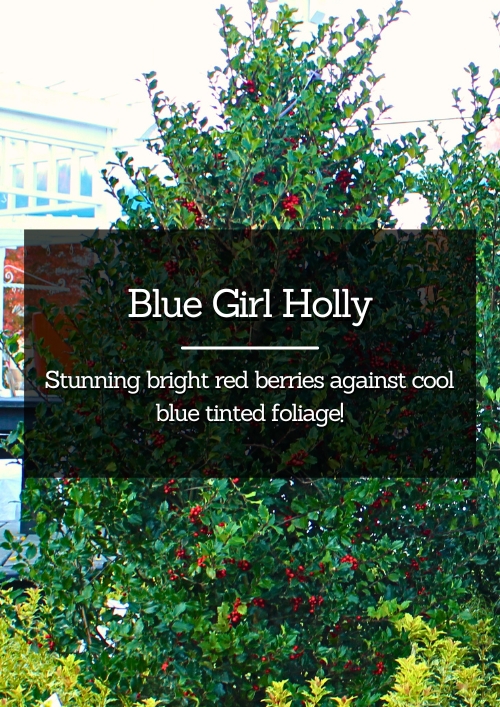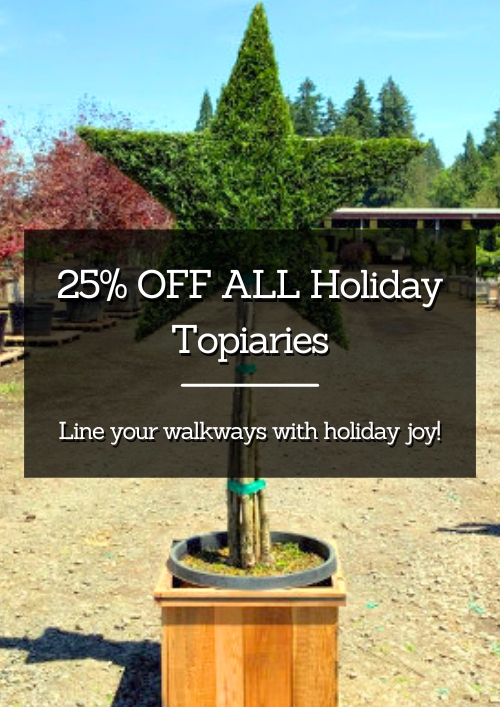 Shrubs are defined by horticulturalists as woody plants with multiple trunks and stems (as opposed to trees with one main trunk), with a few exceptions. Many are evergreen while many are deciduous, losing their leaves and going dormant in the winter. A large number of plants can be either shrubs or trees and deciduous or evergreen depending on the growing conditions they experience.
Fast-growing shrubs are great for creating quick privacy screens, hedges, or buffers for home landscaping. If you plant them in foundation plantings, make sure to place them where they can grow to their natural height and width without taking over or obstructing the view of the home.
Think of shrubs as a green screen for your landscape. Whether you need a backdrop for your bed of freshly planted perennials, a little bit of color for your front yard, or borders to keep your property line intact, we've got a wide assortment of shrubs to suit your needs. So, if you're looking to build your yard from scratch, or simply transplant a diseased shrub, we've got your needs covered.
Looking for more? Check out other departments at Patuxent Nursery: