Residential Landscape Design & Build Services in Bowie, MD
Patuxent Nursery's Custom Landscaping designers visit your home they naturally evaluate not just a single project, but the overall design opportunities of your entire landscape.
We can take your needs and desires, complemented with our years of experience, to create a master plan of your entire landscape tailored specifically for you.  Our designers can show you how this design can be accomplished in phases to enhance the immediate and future overall beauty of your landscape. You can decide which phases you want to accomplish, and when.
For over twenty years, Patuxent Nursery has provided the highest quality plant material at the best prices in the metro area. We strive to achieve the same measure of quality in the services we provide through our custom residential landscape design and build division.
Our professional designers and installation teams handle any size project with speed, skill, and to the highest level of quality attainable.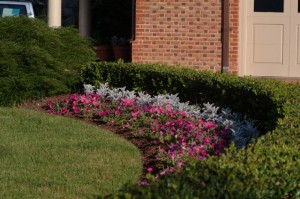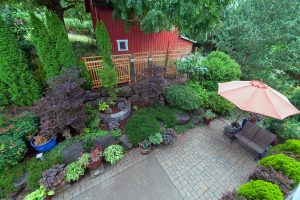 GARDEN ADVISER
Having trouble deciding on what to do with your yard? Schedule an appointment with one of our Garden Advisers!
For a flat fee of $50, you will receive an individual thirty minute guided walk through and consultation of our perennials, annuals, trees and shrub selections at the nursery.  After assessing your tastes, we will provide you a simple sketch on a Google Earth picture of your property for you to keep and use as you wish.
Our gardening experts are here to help, get your questions answered today!
By appointment only. Typically, appointments are available 10am – 2pm Saturdays.
Why Patuxent | Patuxent Outdoors  
Patuxent Outdoors offers everything you need to enhance your outdoor living space.
Patios & Pavers
Inlays & Unique Applications
Outdoor Kitchens
Pergolas
Decking
Walkways
Retaining Walls
Ponds & Water Features
Perennial Gardens
Native Plant Gardens
Natures Pollinators & Butterfly Gardens
Garden Screen & Buffers
Formal Gardens