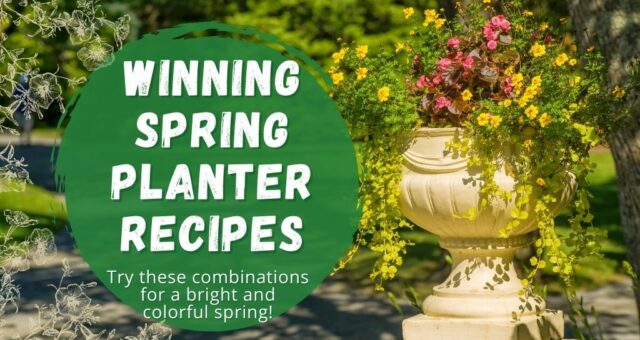 Winning Spring Planter Recipes
Posted on
Care Guides, Featured, Gardening Tips, Maryland Gardening, Planters, Pruning, Seasonal, Specials, Spring, Uncategorized, Winter
Under
Spring is here and it's the perfect time to celebrate! Pull out your planters, freshen up your outdoor living space, and get ready to plant color in every nook and cranny you can find. We've put together a few spring planter recipes that are sure to wow your friends and family.
Why Plant Planters?
Planters and hanging baskets are the perfect way to add color and texture to unexpected places around your home. You can bring flowers up to eye level with hanging baskets up on hooks or hangers, or you can frame your chairs and benches with the perfect array of color and texture. Being able to add garden moments amongst your outdoor areas in unique and unexpected ways will always add to the delight and joy your garden brings.

What Makes A Good Planter Recipe?
Mixed planters and hanging baskets are meant to delight the senses with colorful blooms, textured foliage, and sweet scents that you and pollinators can enjoy together.  That's why the age-old "thriller-spiller-filler" combination works so well.
You can use a mass planting of one kind or another, or you can create contrast with leaves and flowers of different shapes and sizes.

Planter Recipes for Warm Spring Weather
While most of these recipes involve our spring annuals, we've mixed in a few perennials and shrubs as well. Shrubs and perennials that are container garden-friendly mean you can enjoy the same planter year after year, only adding to it and adjusting it as you like.
While some work best in hanging baskets and others in window boxes, all of these recipes can essentially work in any container of choice.
(HB = "ideal for hanging baskets"; P = "ideal for planters")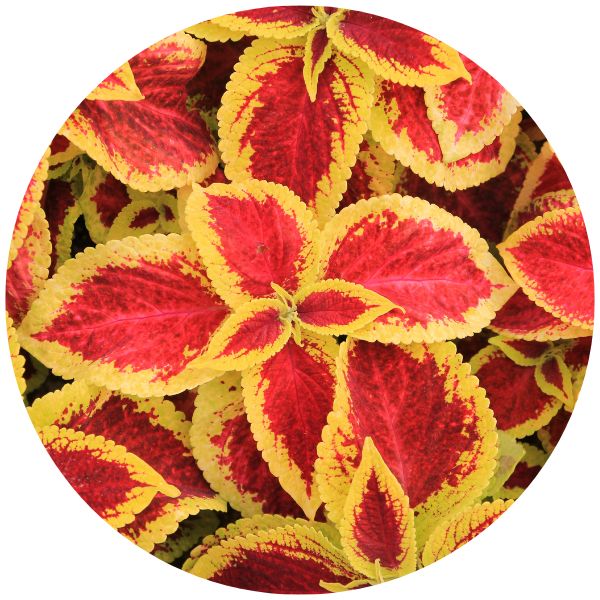 Coleus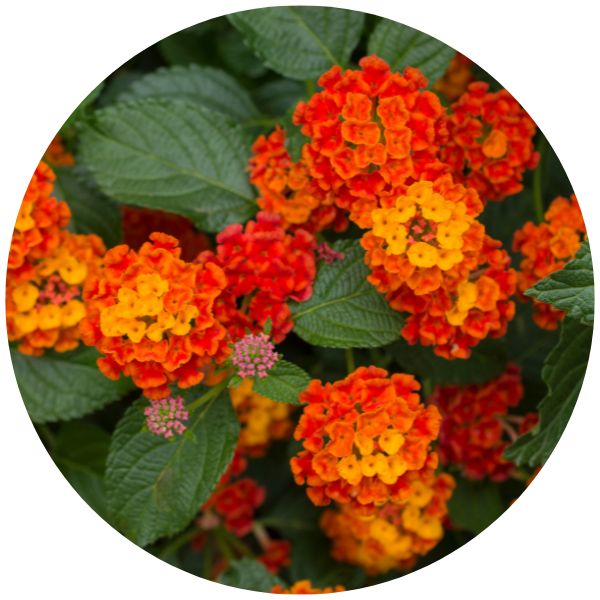 Lantana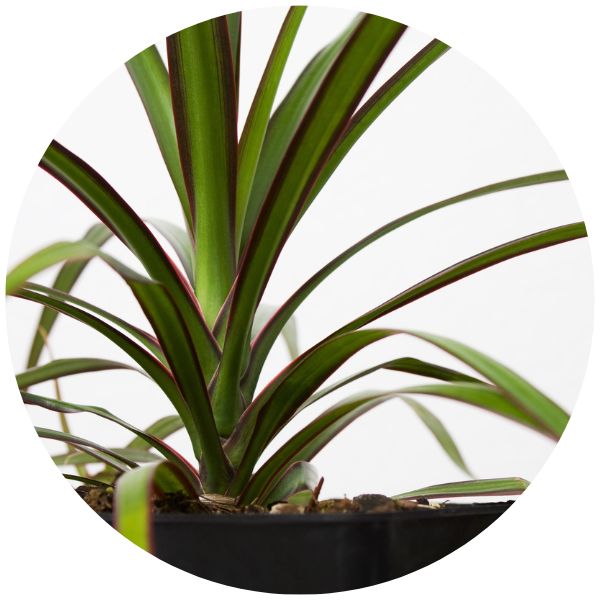 Dracaena Spike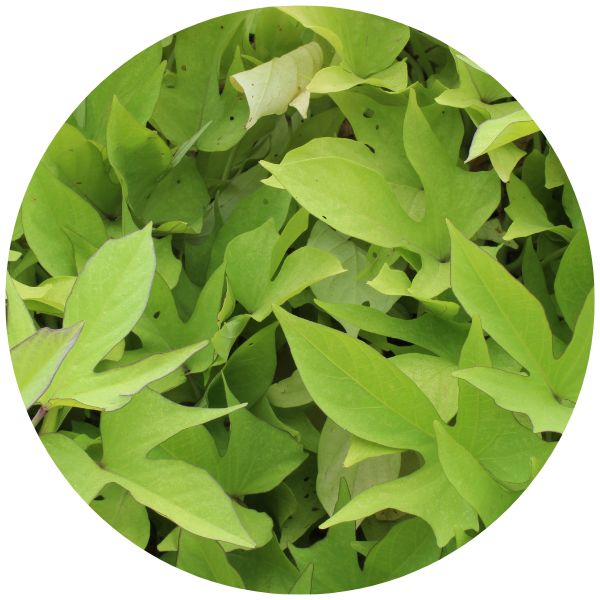 Sweet Potato Vine
#2: Soft Spring Cloud (HB)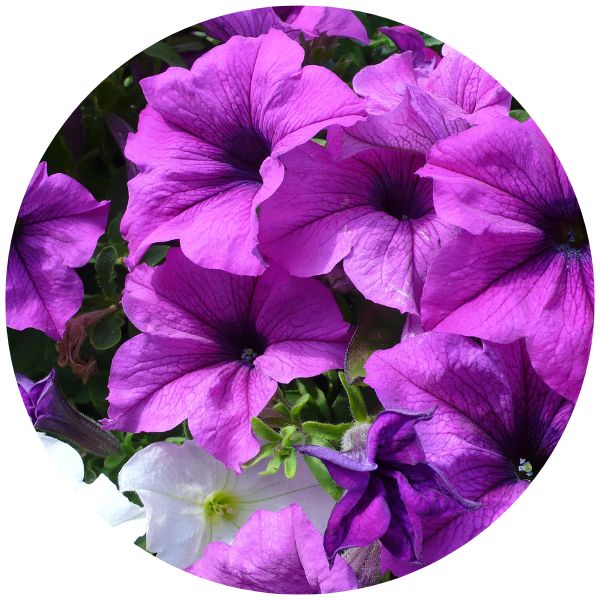 Wave Petunias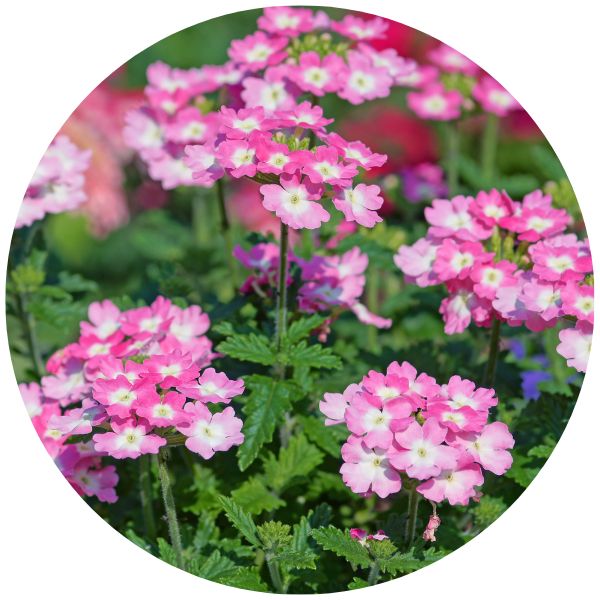 Verbena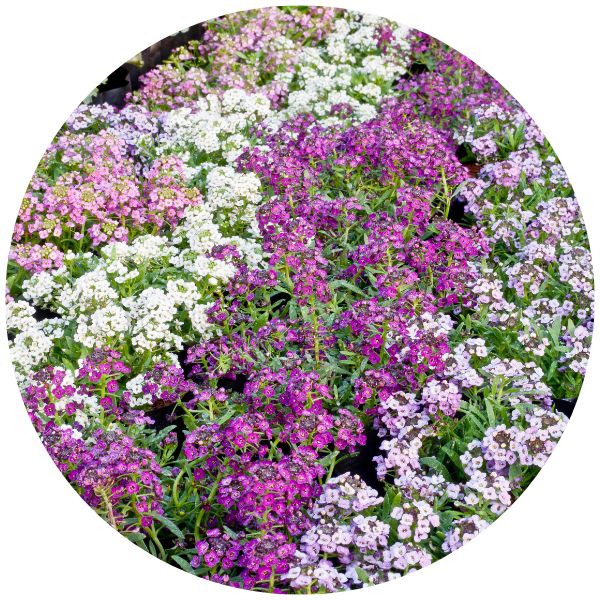 Alyssum
#3: Sweet Spring Fountain (HB)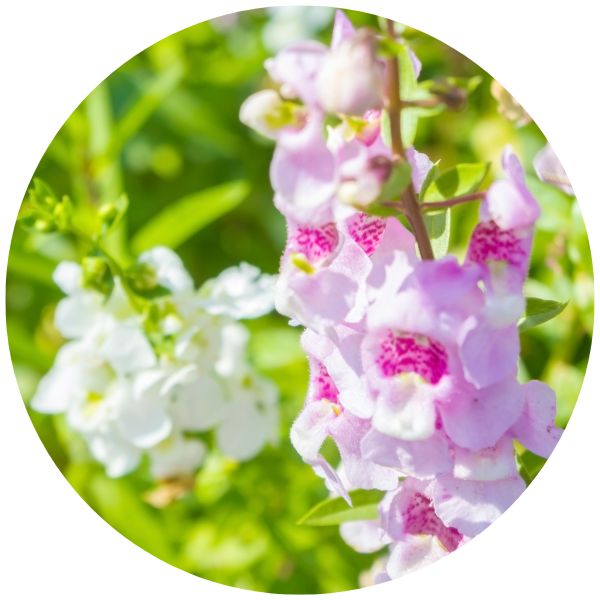 Angelonia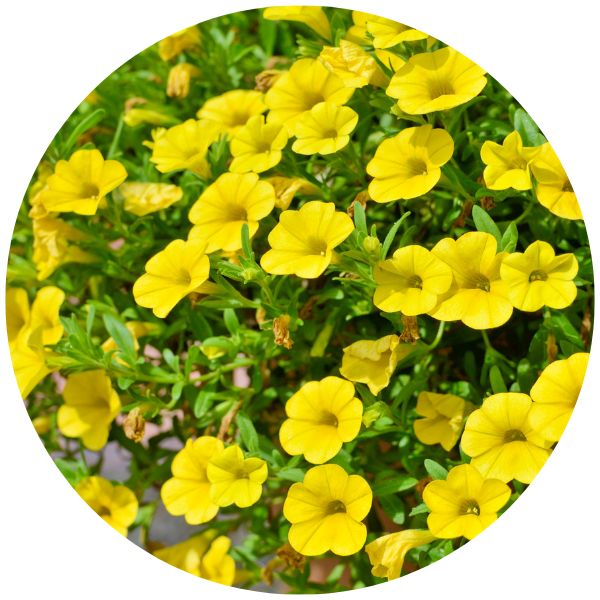 Calibrachoa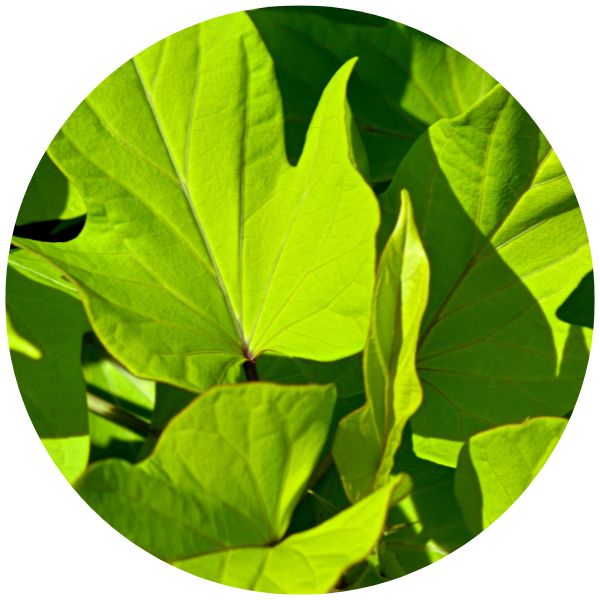 Sweet Potato Vine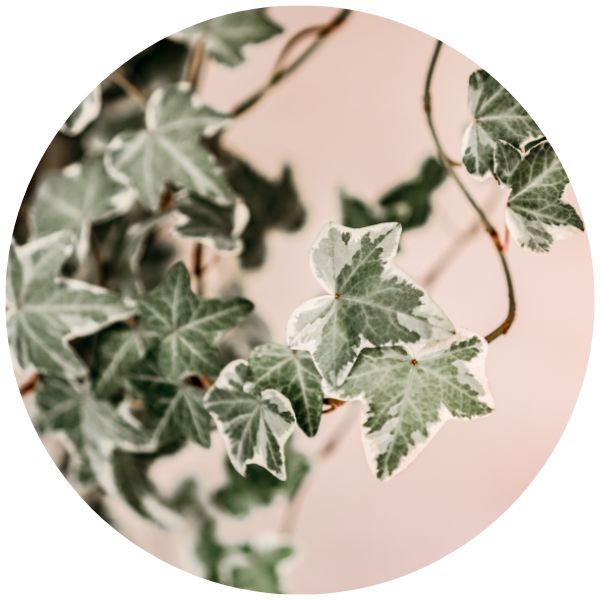 Ivy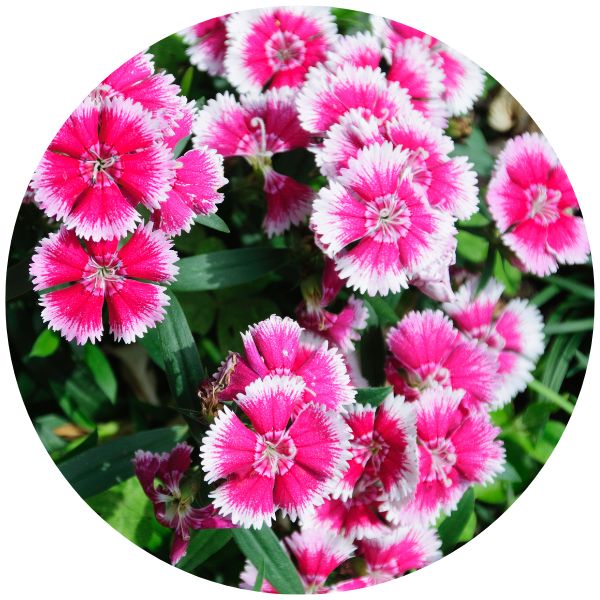 Dianthus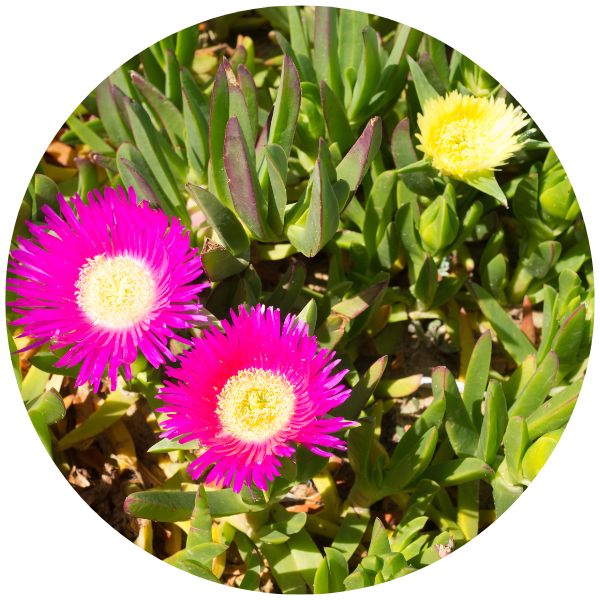 Ice Plants (Delosperma)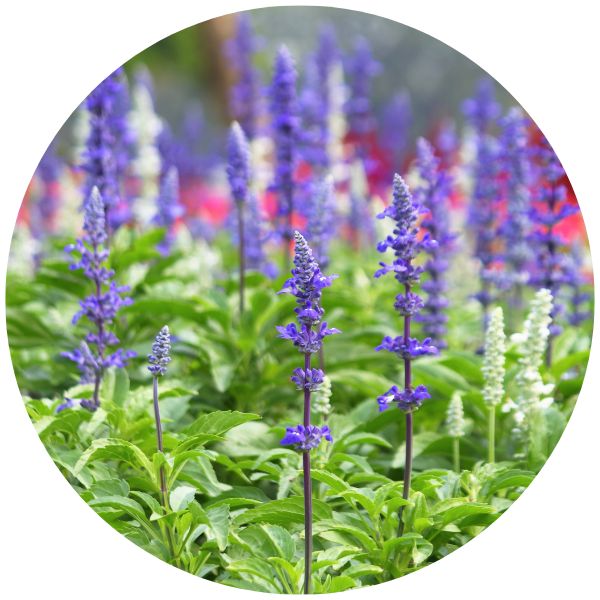 Salvia
#5: Spring Pollinator (P)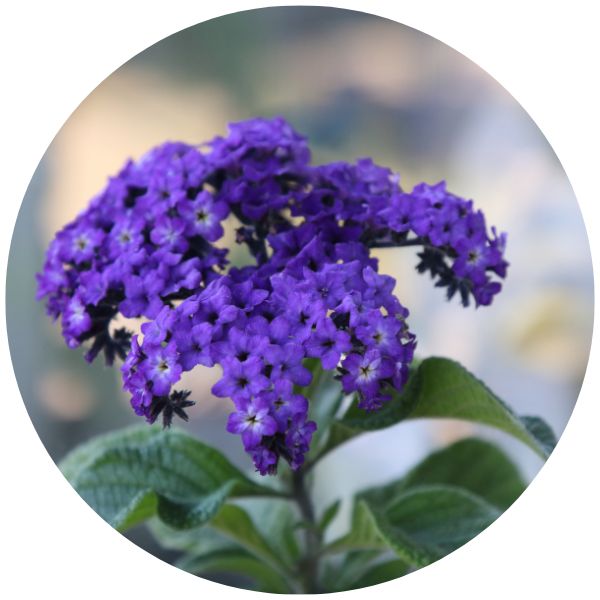 Heliotrope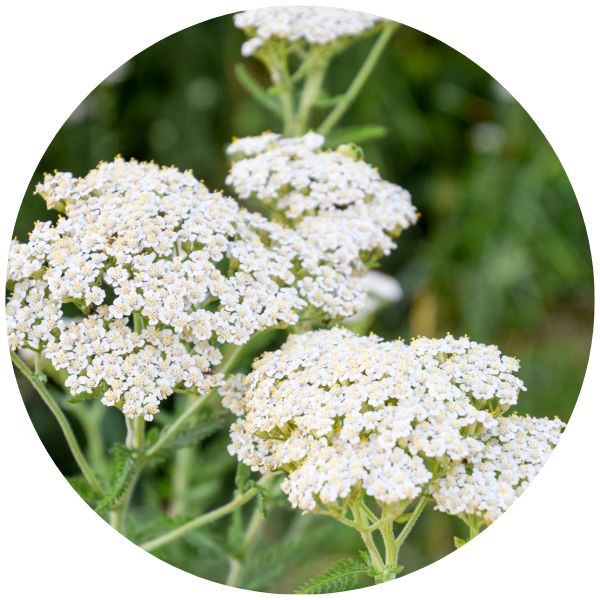 Yarrow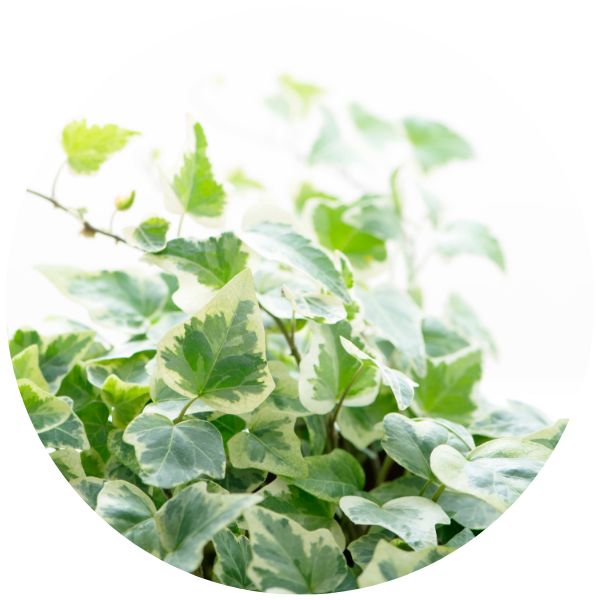 Ivy
#6: Seasonal Rotator: Spring Edition (P)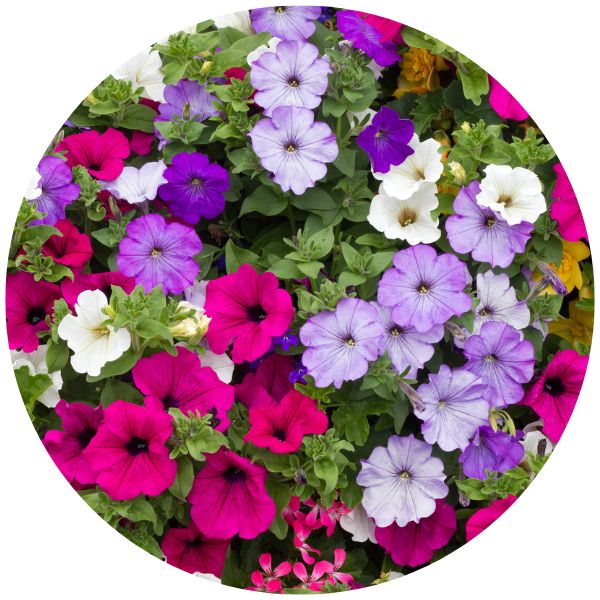 Wave Petunias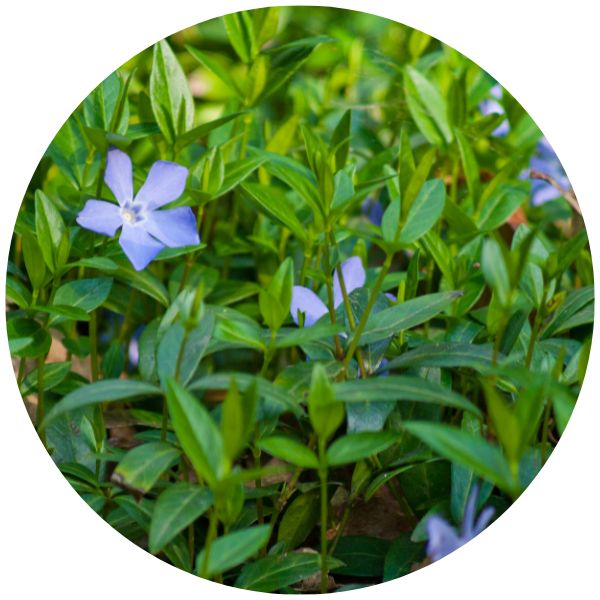 Vinca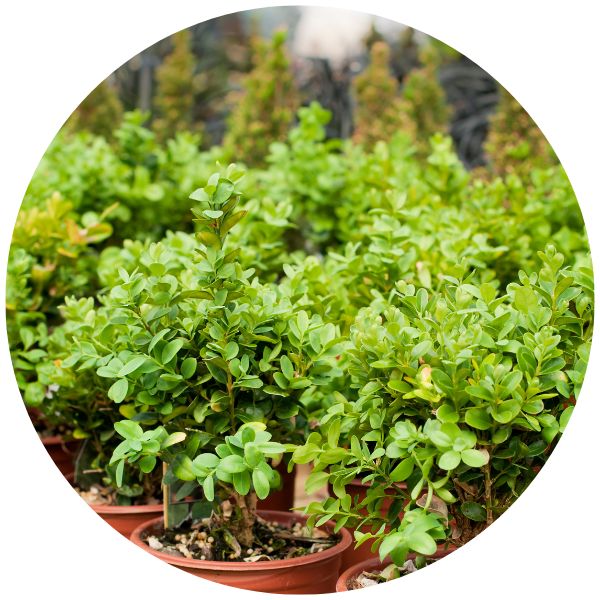 Boxwood Topiary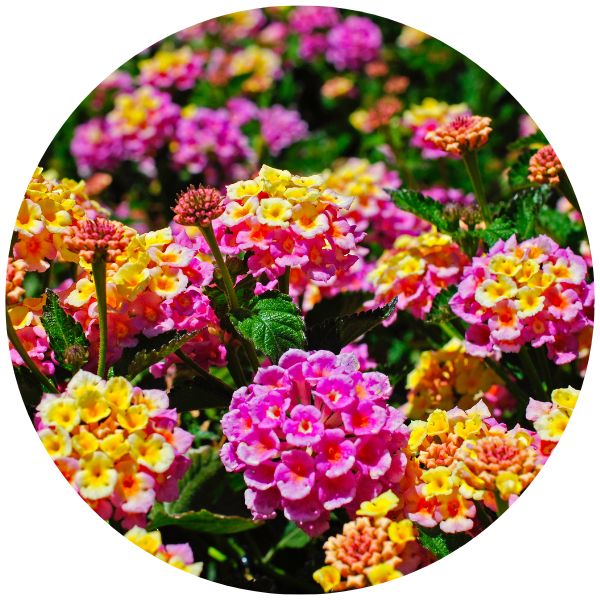 Lantana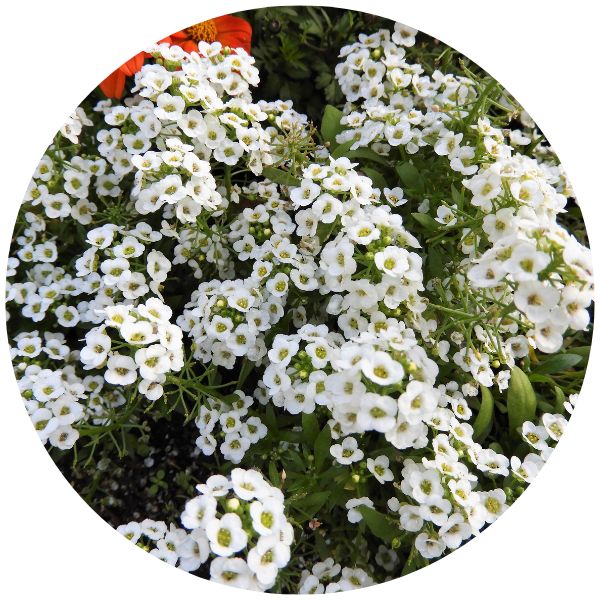 Alyssum
#7: Spring Pollinator (P)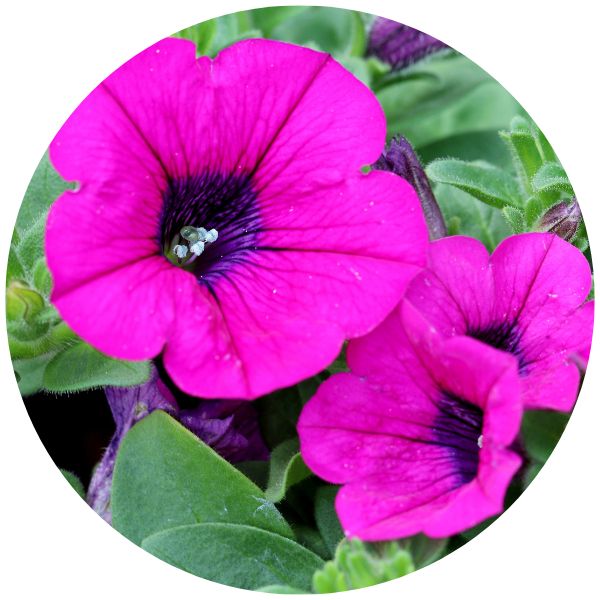 Wave Petunias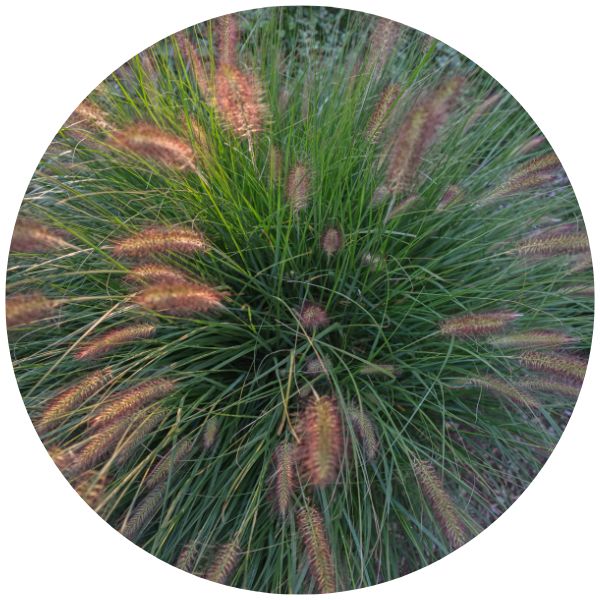 Pennisetum Grass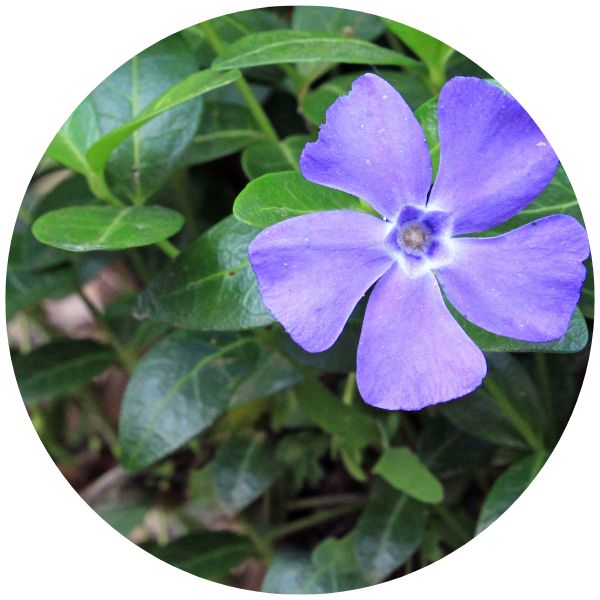 Vinca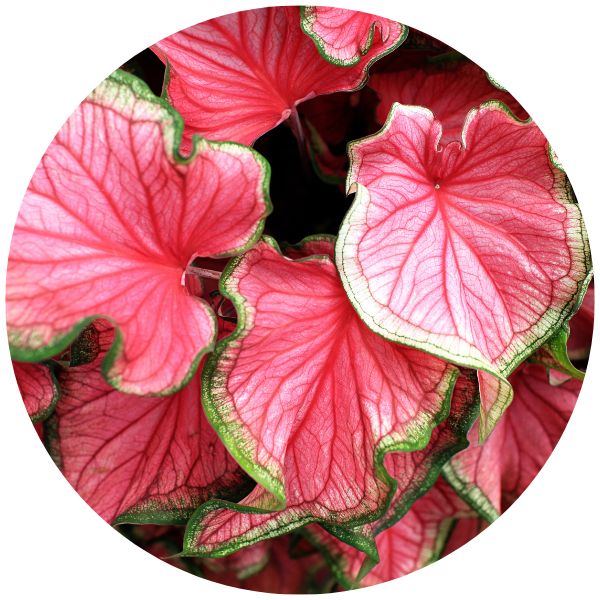 Caladium
Creeping Jenny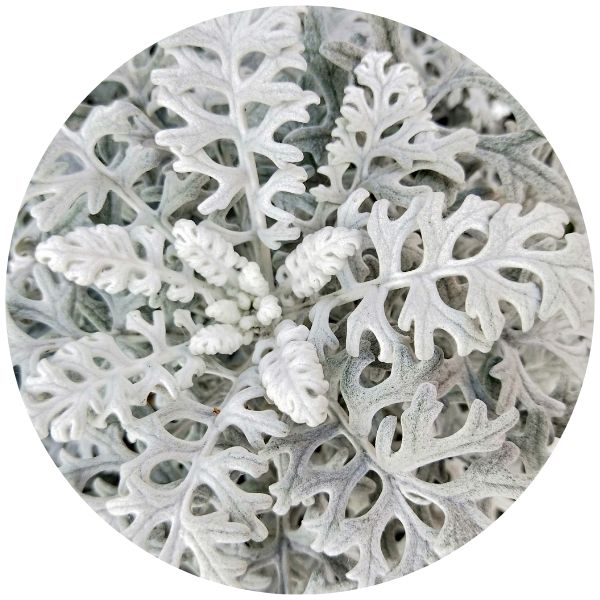 Dusty Miller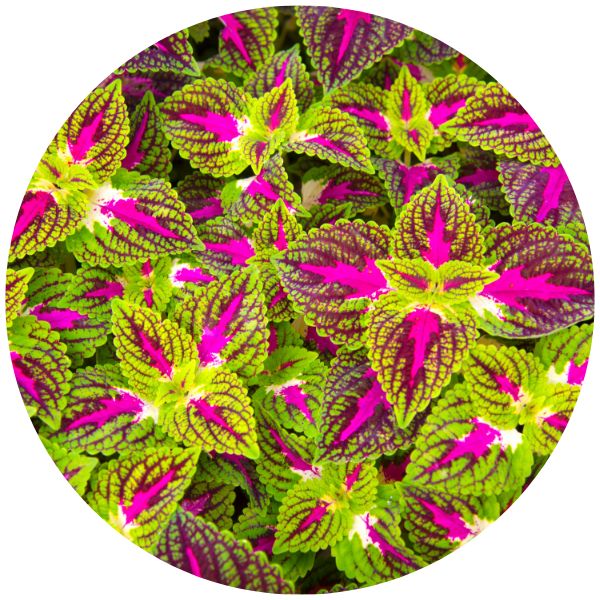 Coleus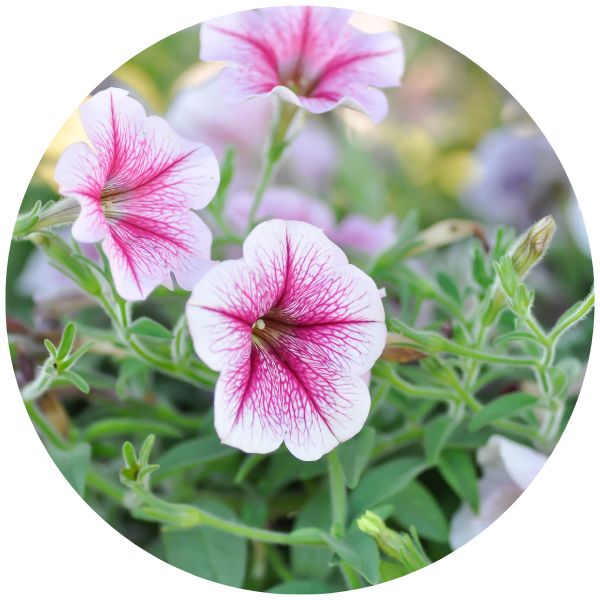 Creeping Jenny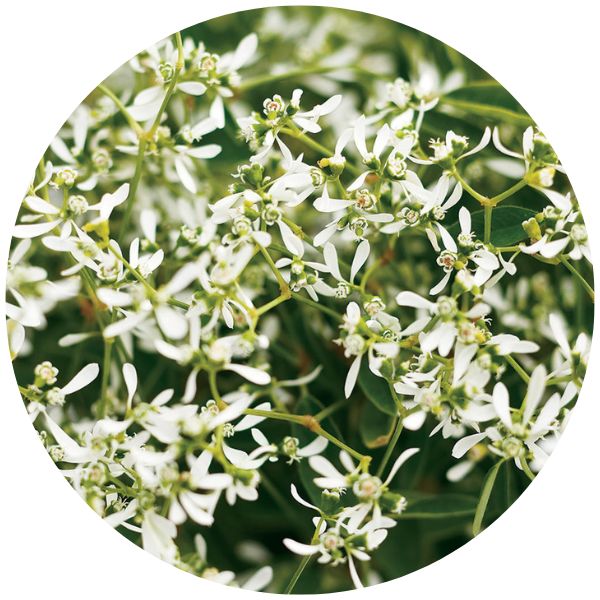 Euphorbia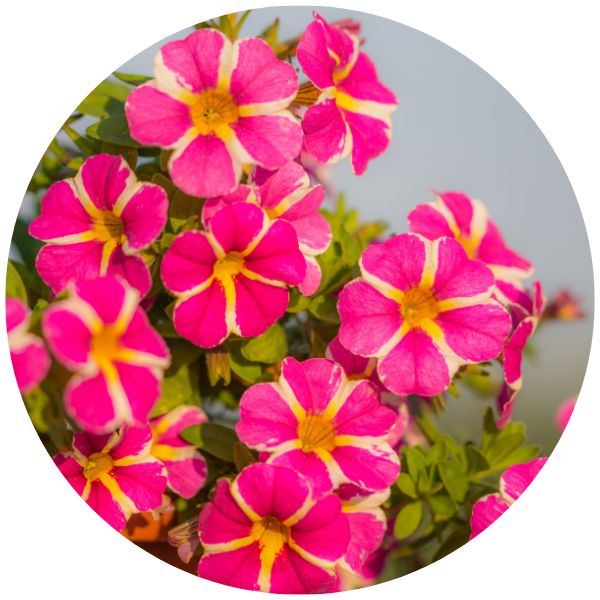 Calibrachoa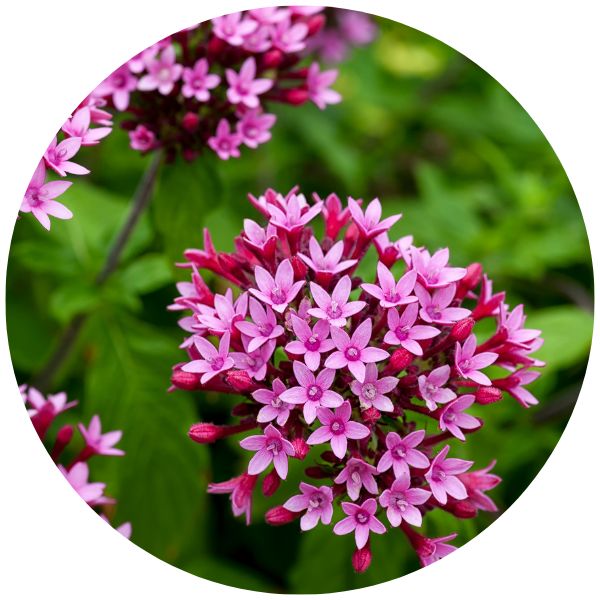 Pentas
Creeping Jenny
Bonus: Stand-Alone
Plants that look great all by themselves!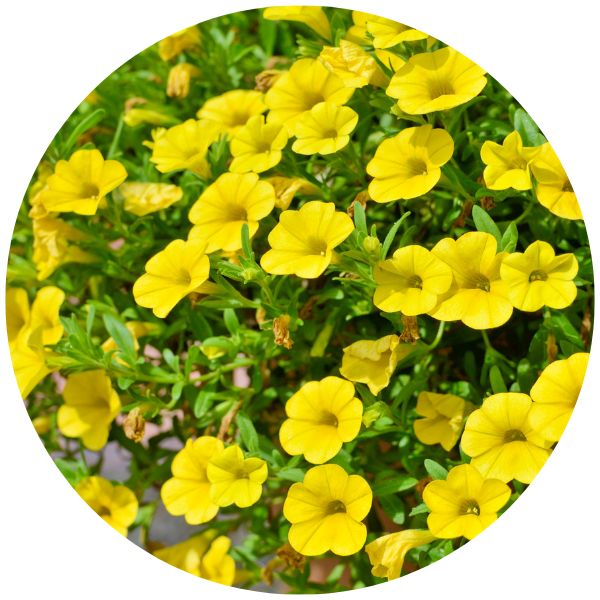 Calibrachoa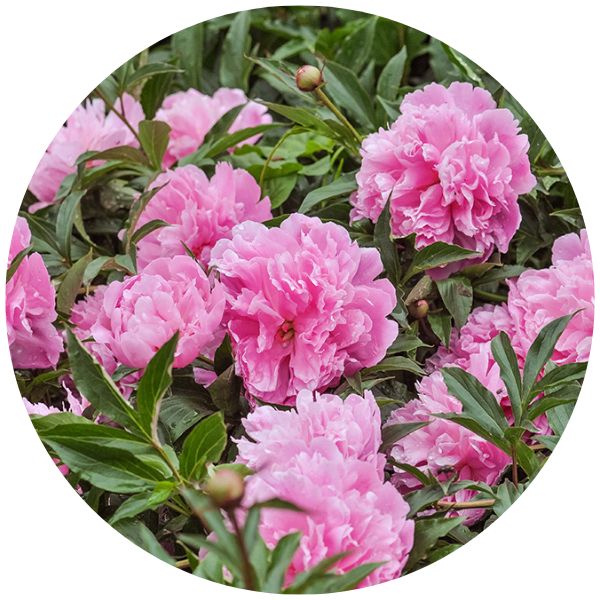 Peonies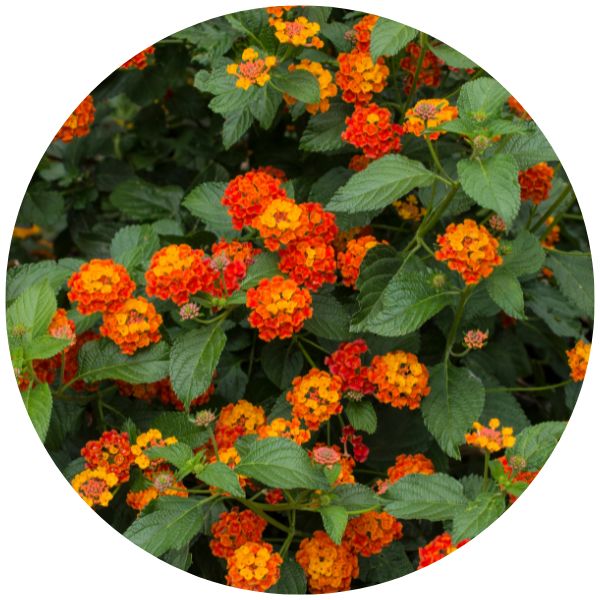 Lantana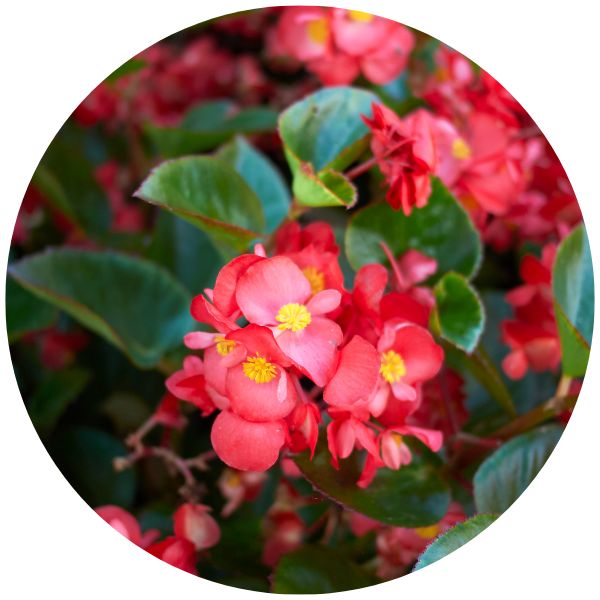 Big Leaf Begonia
Bi-Color Petunias
Cascading Hydrangeas
Pick up the perfect planter at Patuxent Nursery and try some of these recipes for yourself! You can also explore our pre-planted combination planters: they're ready to go on display as soon as you get home!