Our Top Mother's Day Gift Ideas
Our Top Mother's Day Gift Ideas
Mother's Day is right around the corner – and what better way to celebrate the favorite women in your life than to gift her with something beautiful for her yard or home garden.
We rounded up our top mother's day gift ideas for you to make your shopping for mom this Mother's Day that much easier.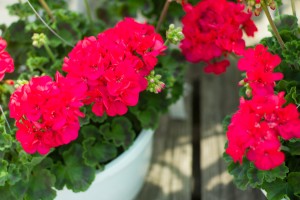 Hanging Baskets
What better gift to give than a beautiful hanging basket that can be kept hanging outside on a patio or on a front porch? Hanging baskets are a great gift for mom to brighten up her Mother's Day.
Rose Bushes
Roses have long been associated with mothers from the Greek goddess Isis who was viewed as the ideal mother to being associated with the Holy Mother, the Virgin Mary. This makes them a popular choice for a Mother's Day gift – whether a tea rose or a knockout rose bush. Pink roses symbolize grace, elegance, and appreciation. Yellow roses symbolize friendship and joy – either color would make a great gift for mom.
Adirondack Chairs
Want to help spruce up your mother's outdoor living space? Nothing screams relaxation like a beautiful set of Adirondack chairs on a lawn or patio to enjoy warm spring and summer evenings. 
Annuals
One of our best sellers for mother's day are annuals. Whatever her favorite color or bloom is, we've got it here and they're the perfect addition of color to brighten up her patio, garden or yard all spring and summer long.
Garden Accessories
Whether she's a new or seasoned gardener, she may enjoy some new accessories – be it gardener's soap, gloves or a new set of garden tools – who doesn't love something bright, colorful and useful when it comes to gardening? 
Gift Certificates
Not sure what to get your mother? If she's a flower lover at heart, she'll appreciate a gift card to pick up her favorite blooms and garden accessories. Gift cards can be purchased online and printed up at home for convenient gift giving – perfect for any procrastinator!