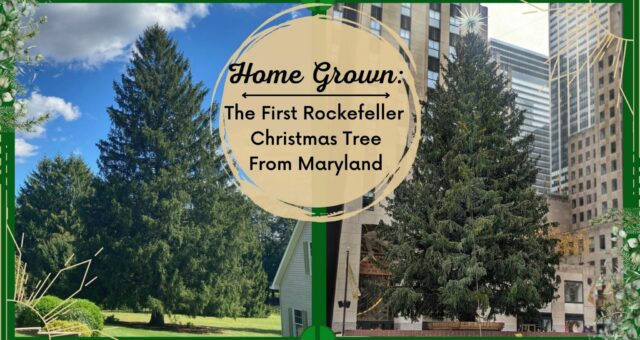 The Elkton Norway Spruce – Maryland's First Rockefeller Christmas Tree
Ever since the Great Depression, an immense Christmas Tree has been hand-picked and brought to NBC's Rockefeller Center in New York City for the whole city to enjoy. A beacon of hope and holiday cheer, this tradition continues on in a special way in 2021. For the first time ever, the Christmas Tree selected to be one of the largest publicly lit Christmas trees in the United States hails from our home state! This year, a towering and impressive Norway Spruce was individually selected from Elkton, Maryland.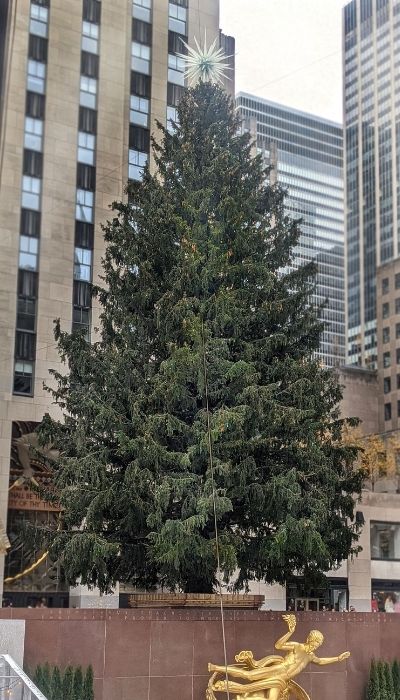 Homegrown Small Town Hero
The Rockefeller Center stands at 49th St and 5th Avenue, and it has been a gathering point for many celebrations in New York City: the enormous annual Christmas Tree overlooking the skating rink is one of the more famous traditions. Erik Pauzé is the head gardener at the Rockefeller Center. He is responsible for designing and maintaining the greenery and plants at NBC's headquarters. He approached the Price Family in Elkton, Maryland, in regards to their 79 foot tall Norway Spruce. The family decided to let Pauzé use their tree, letting it have a last public hurrah rather than lose it unexpectedly to weather and disease.
On November 13th, the 12-ton tree was erected in place at Rockefeller. Since then a team has been decorating it with 50,000 lights and a 900lb crystal star topper. You need a sturdy and substantial tree to carry such a grand display of Christmas decorations, and the Elkton Norway Spruce was perfect for the job.
Norway Spruce trees make a great choice for Christmas Trees – their elegantly draping boughs and branches are very sturdy and can hold a lot of weight. Their cones even hang like ornaments, naturally turning down by this time of year. This hardiness is also what makes them a great choice for home landscaping, and why we stock Norway Spruces nearly all year long.
Norway spruce trees are a popular source of timber as well. The Elkton Norway Spruce is going to a good cause after the holidays – the timber will be donated to Habitat for Humanity here in Maryland. Also, the branches will be mulched for parks and gardens in New York City. We can be proud to see our home state receive recognition for providing such an exemplary specimen for the 89th annual Rockefeller Center Christmas Tree.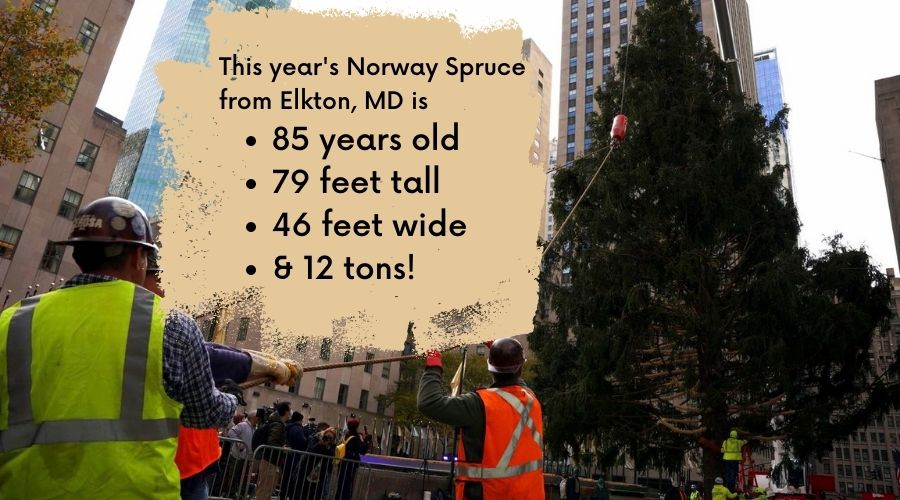 Could I Grow A Norway Spruce?
Norway Spruce Trees are excellent additions to home landscaping – we highly recommend considering planting one as a live Christmas Tree of your own. They are fast-growing, easy to care for and very hardy – perfect for windbreaks. A Norway Spruce makes a handsome anchor point or specimen tree as well, as long as you have the space to let it grow!
Here are some quick reference points about the Norway Spruce (Picea abies). Take a look and see if one of these trees is a good fit for your home.
Norway Spruce (Picea abies)
* Hardy in Grow Zones 3 – 7
* Growth Rate: 12 inches to 24 inches annually
* Mature Width:  30-40 feet
* Mature Height: 40-60 feet
* Acidic or Alkaline, Sandy or Loamy Soil
* Pyramidal growth habit, draping branches
* Full Sun
* Drought Tolerant once established
* Tolerant of Moist Soil once established
* Inconspicuous Pink Flowers in Spring
* Cones turn downwards, hanging like ornaments
* Great for windbreaks, privacy trees, specimen trees
* Needles feel square when rolled between your fingers
* Make great habitats for wildlife, including birds and small mammals
* Although they are not native, they have been widely naturalized and are not considered invasive
* Originally imported as ornamental trees in residential areas to remind people of their home countryside
* Low-maintenance once established, a "no-fuss" tree
* Popular choice for Christmas Trees and lumber
How to Watch the Tree Lighting Ceremony
On Wednesday, December 1st, NBC is showing their annual tree lighting ceremony live. To see the event, tune in to NBC at 8 pm EST. There will be entertainment programming for an hour before the lighting. If you don't have cable, apparently it is also available on the streaming platforms Sling TV or Fubo TV via a free trial.
If you enjoy the lighting ceremony, we encourage you to consider hosting your own lighting ceremony by planting a living Christmas tree! This is a wonderful and environmentally sustainable tradition where families plant trees that work well with their landscaping and make great Christmas Trees too. While Norway Spruce Trees work perfectly in this way, there are other kinds of trees that may work better for you, especially if you have a smaller yard.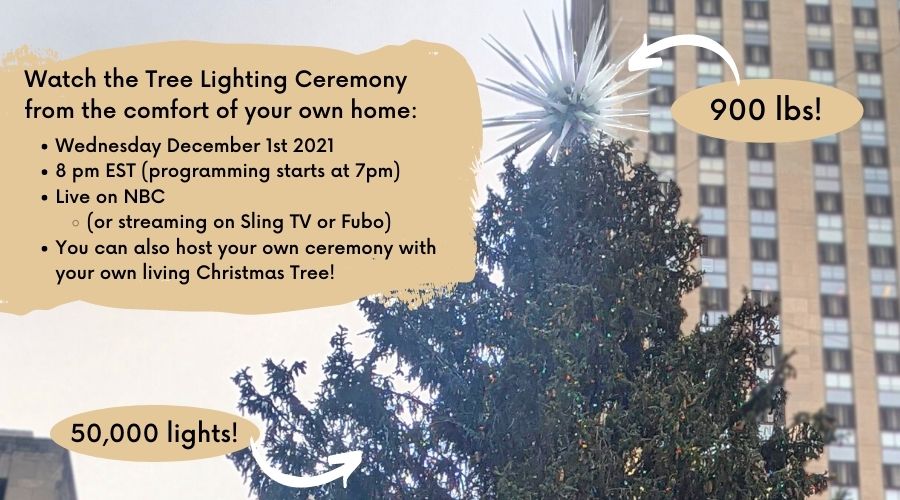 Come into Patuxent Nursery today to shop our high-quality selection of living Christmas Trees! Our nursery staff will help you find a tree that will fit into your yard perfectly and thrive for years and years to come. Grow your very own Rockefeller Center Style Christmas Tree and bring the tradition home. Or, come find a different type of living Christmas Tree and create your own traditions.
Enjoy the show!