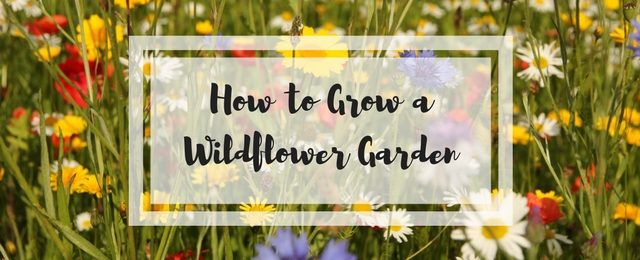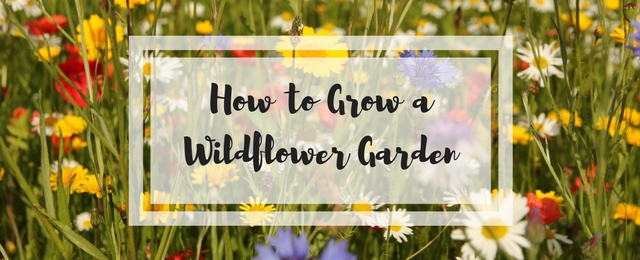 How to Grow A Wildflower Garden
There's something timeless and carefree about a wildflower garden. Wildflower gardens are full of beautiful annuals and perennials, a celebration of natural beauty. It can be intimidating to think about creating one in your landscape but it doesn't have to be. In fact, planting a stunning wildflower garden doesn't have to be hard at all.  Sometimes it's as simple as sprinkle, water and watch the wildflowers grow. There are easy wildflower seed kits, from such companies as Encap, that include all the essentials needed – mulch, seed and fertilizer. Or, if you just need the wildflower seeds, check out Olds Seeds Wildflower Mixes.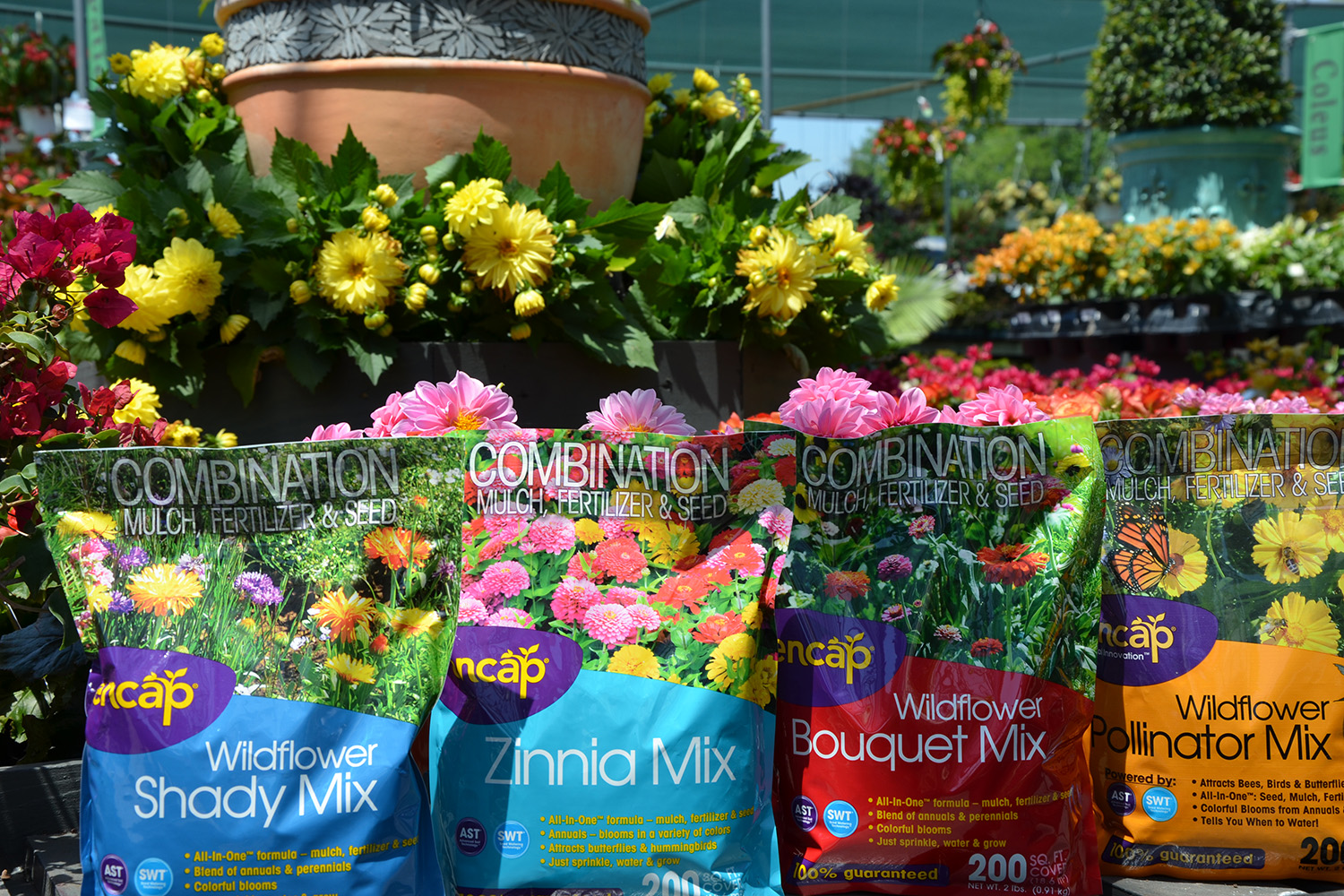 Why Plant A Wildflower Garden
Wildflower gardens are a great way to decrease the area of grass you need to mow, while creating a colorful garden full of plants that have natural bug repellents and are disease resistant, attract pollinators and prosper without much intervention. These gardens are relatively low-maintenance and provide a variety of color flowers in your landscape, as well as cut flowers for your house or patio.
When and Where to Start Your Wildflower Garden
Select an area that is similar to where these plants would grow in the wild. In the Northeast region of the United States, it's best to spread your seed mix on a prepared garden site from mid-Spring (after the danger of frost has passed) to the end of June. You can expect 3 to 4 years of blooms, additional seeds will need to be added after this time to help compete with weeds. Be sure to plant in an area that receives at least a half a day of full sun, six hours or more.
Choose Your Wildflower Mix
When growing a natural garden, it's best to choose plants that are local to your area if possible. There are many wildflower mixes to choose from so you can grow the type of wildflower garden that works best for you. Choose from mixes such as daisy mix, perennial mix, pollinator mix, bouquet mix, butterfly and hummingbird mix, shady mix, zinnia mix and even more.

Prepare Your Site
To prepare your site, cut and remove existing vegetation. Use a hard rake or till approximately 3" depth. Remove debris. Do not use topsoil which may contain weeds. Wildflowers do not need fertile soil. Do not till deeply as that may cause weed seeds to germinate and compete with the flowers.
Planting Your Wildflowers
Lightly scuff the soil surface immediately before sowing with a rake or a hoe. Sprinkle the seed mix evenly in 1 direction. Then plant them in the other direction to ensure that you have adequate coverage in your space. Press the seeds into the soil with a garden roller or by walking on them. They don't need to be planted too deep as they may not develop. Water your freshly tilled garden to allow seeds to germinate.
After two weeks, hoe the newly grown weeds or spray with glyphosate, which has no residual effects on the soil. Keep the soil moist for a couple of weeks to allow the seeds of all varieties to germinate. Once the seed has good roots, most of the wildflowers are drought tolerant. Seedlings emerge in 2-3 weeks and the first annual blooms start in 6-10 weeks.
Maintaining Your Wildflower Garden
Reinforce flowers and suppress weeds by overseeding with the original mix or the annual mix after a season. Harvest mature seed by hand in the late summer and fall. Scuff the soil with your shoe, sprinkle mature seed, scuff to cover and step on for firm soil contact. Control weeds as they appear. If by mid-summer you have a huge crop of weeds, don't pull the weeds. Instead, mow the site to keep weeds from setting seed. Set a push mower as high as possible to allow perennials to thrive. Mowing will sacrifice the annuals, but they can be sown again in the fall or spring.
Now all you have to do is sit back and delight in the simple pleasure of your wildflower garden.
Patuxent Nursery proudly carries the full line of Encap Wildflower Seed Mixes including Daisy Mix, Perennial Mix, Pollinator Bird & Butterfly Mix, Pollinator Honey Bee Mix, Pollinator Mix, Wildflower Aromatic Mix, Wildflower Bouquet Mix, Wildflower Butterfly & Hummingbird Mix, Wildflower Perennial Mix, Wildflower Shady Mix and Zinnia Mix.
We also carry Olds Seeds Wildflower Mixes including Northeast Mix, Bee Pollinator Mix, Hummingbird Garden and Songbird Garden.
Not sure what will work best for your yard? One of our knowledgeable team members will be happy to help answer your questions!