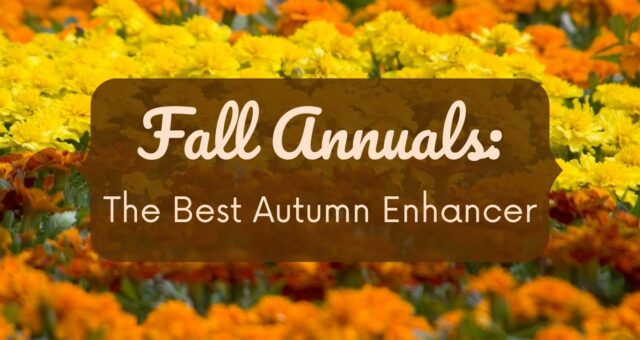 Fall Annuals: The Perfect Autumn Enhancer
Summer may be coming to an end, but the blooming season is not over for annuals! Late summer/early fall is the perfect time to garden for fall colors. Refresh your garden for fall with show-stopping annuals to create the perfect autumn cozy space!
Trying to pick out the best annuals for fall may sound stressful, but we have a few tips to get your fall garden started. It is important to first plan out which annuals you are looking to plant before your fall hang-out spot can be completed.
The top 20 best annuals for fall are:
Chrysanthemum (Mums)
Pansy
Celosia
Purple Fountain Grass
Osteospermum
Aster
Ornamental Peppers
Zinnia
Lantana
Begonia
Petchoa
Salvia
Sunflower
Lysimachia
Rudbeckia (annual)
Geranium
Ornamental Kale
Marigolds
Snapdragon
Dianthus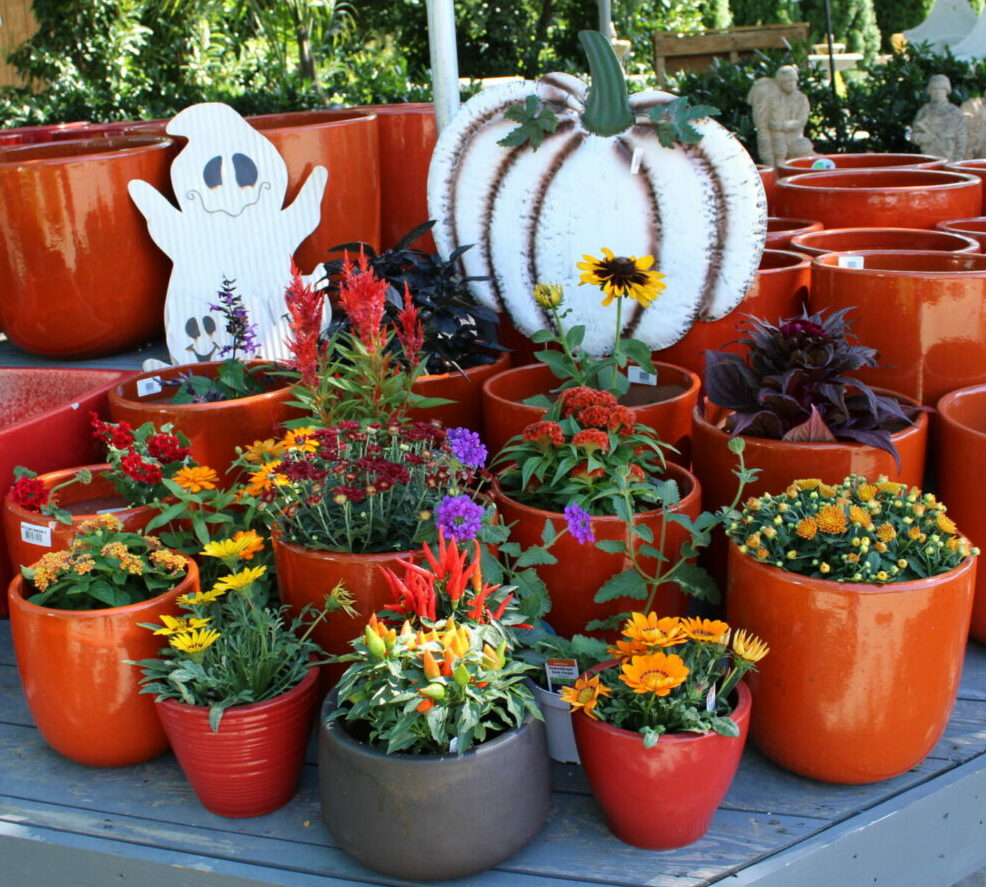 Adding fall annuals to your outdoor space will increase your fall-tastic mood!
The Best Time To Garden
Gardening in the fall is much more enjoyable than in any other season. There is cool weather in the fall, as well as fewer pests to worry about! Planting annuals in the fall is a great way to extend your gardening season. Autumn is the ideal time to plant because the ground is not too hot or too cold.
How To Use Your Fall Annuals
Planting annuals in the ground is a great option, but it is not the only route that you have to go! Annuals also make great hanging baskets, containers, and flower arrangements! If you are over in-the-ground planting, annuals may be the ideal plant for you to continue your growing season.
Hanging baskets, containers, and window boxes are all stunning ways to add pops of color to any limited space. They are all great ways to combine your favorite "spiller", "filler", and "thriller" fall plants!
Annuals that are not as heat tolerant make the perfect choice for hanging baskets. Shade-loving annuals are perfect for hanging baskets because the plants are typically covered by what they are hanging under. Hanging baskets also bring added pops of bright colors to heightened spaces.
For annuals that are more sun-tolerant, containers and window boxes are excellent options. These annuals will typically receive more sun because they are not covered by anything. Containers and window boxes are perfect for annuals because once annuals are past their season they can be easily replaced with new seasonal ones. You can continue to refresh them to fit the vibe of every season!
As an added bonus, cut annuals can make eye-catching cut fall flower arrangements! They can make great gifts for the people you love and any event. You can bring a little piece of autumn wherever you go!
Finishing Touches
Lastly, do not forget about fall decor and furniture. Having furniture in your fall garden creates a hangout spot to enjoy your hard work. Adding decorations and colorful pottery to your display can make all the difference in creating a mood!
No matter what your fall vibe is, Patuxent Nursery has everything you need to make the fall display of your dreams! From dark and whimsical plants to celebrate the spooky season…to bright and vibrant hues to spread autumn cheer, there is something for everyone at Patuxent this fall season!