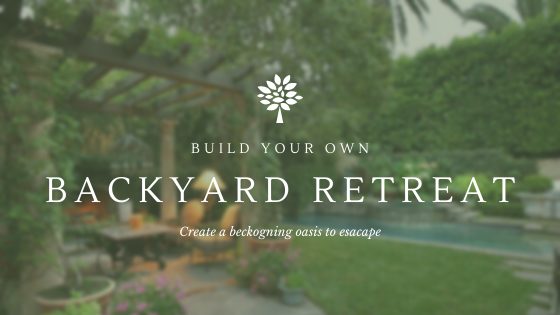 Build Your Own Backyard Retreat
Where do you retreat to get away from life's stresses? A reading nook, your kitchen, maybe your own art studio. Why not turn your backyard into a beckoning oasis for you to spend time with family, friends and even alone? Build your own backyard retreat.
Create a Cozy Atmosphere
There are few things more cozy than lounging by the fireside. Bring this into your backyard by using firepits, outdoor furniture, and comfortable accents like cushions. This can also be a great way to add color and personality into your space. Don't be afraid to think outside the box, either, by using benches for seating or by forgoing traditional patio furniture and using something more comfortable.
Soothe Your Senses
Think about what a retreat means to you. Do you want to create a relaxing space where you can enjoy nature and relieve the stress of the day? Playing with your senses is an easy way to create a relaxed atmosphere. From the sound of a fountain to the smell of roses wafting through the air, add things into your backyard retreat that heightens your senses. Even the herbs and vegetables you grow for your dinner table somehow taste better knowing they came from your garden.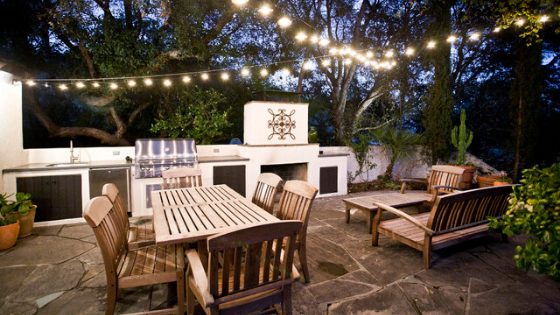 Create a Space for Gathering
One of the best things about retreating to your backyard is getting to enjoy it with those closest to you. While this does include parties and gatherings with your friends, it can also mean simply enjoying a nice dinner with your family. Adding an outdoor dinner table or an area with comfortable seating is an easy way to achieve this. It creates a welcoming atmosphere where everyone will love to gather.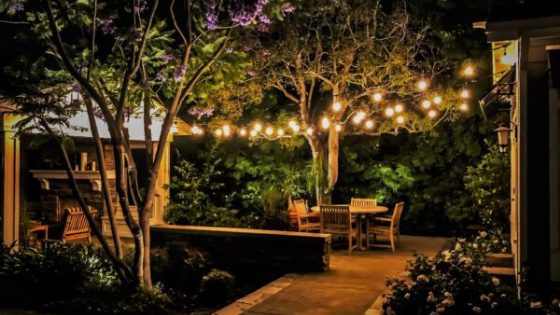 Think About Lighting
You may not think that lighting can have an effect on your backyard, but it does. Imagine enjoying a late summer afternoon as you watch the sunlight dance through the leaves of the great big shade tree you relax under. Or, a warm, inviting atmosphere with ambient light that glows at dusk. This can be easily achieved by stringing fairy lights, or by installing lighting fixtures along pathways and borders.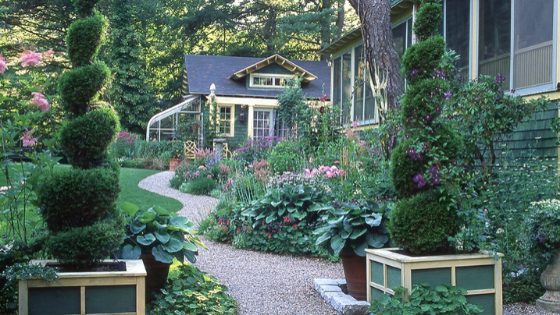 Don't Forget the Green
Building a backyard retreat doesn't just include updated furniture or fancy lighting. Spending time surrounded by nature is a great place to start when thinking of your backyard retreat. Imagine flowering shrubs planted along borders, pops of color from Annual flowers, tall trees that provide shade on a hot summer afternoon, or beautiful butterflies dancing from one perennial flower to the next. Even the grass beneath your feet becomes a part of your backyard oasis. 
Choosing the plants that grow in your backyard isn't a difficult thing – just know what light you have, what types of plants you want to feature, and how much maintenance you are willing to do. In shady areas, plant shrubs like hydrangeas, azaleas, pieris, mountain laurel, and japanese maples. Similarly, perennials favorites like hostas, Columbine, Astilbe, Bleeding Hearts, and Coral Bells love shade and dappled sun. In areas that receive a lot of sun, perennials like Salvia, Phlox, Irises, and Daylilies will standout. To create shade in a sunny spot, plant shade trees like Willow, Maple, Oak, and Sycamore.  
Featuring plants that speak to you is an important element of an oasis or retreat. Do you prefer flashy foliage? Choose perennials like hostas or coral bells. What about flowers that give your backyard a cottage garden feel? Hydrangeas, Peonies, and Foxglove are classic flowers that don most cottage gardens. Manicured gardens? Shrubs like Mountain Laurels, Boxwoods, and Arborvitae are best. Fragrant flowers that attract pollinators? Try Heliotrope, Lavender, Viburnum, or Hardy Gardenia.
Remember that when building a backyard retreat, the main component is you. A retreat looks different for every person. Yours could be centered around building joy for your family or it might be a relaxing oasis for you to escape to. Whatever it looks like, make sure it is a space that you enjoy being in.