The benefits of mulching your garden are so numerous that most gardeners would agree that mulch becomes a necessity in every garden.
Gardens come in many different shapes and sizes. Flower gardens add aesthetic appeal, ranging from simple to elaborate. Vegetable gardens are regaining popularity with increasing food prices, and poor food quality. One thing that is common in all gardens, whether flowering or vegetable, they can all benefit from mulching.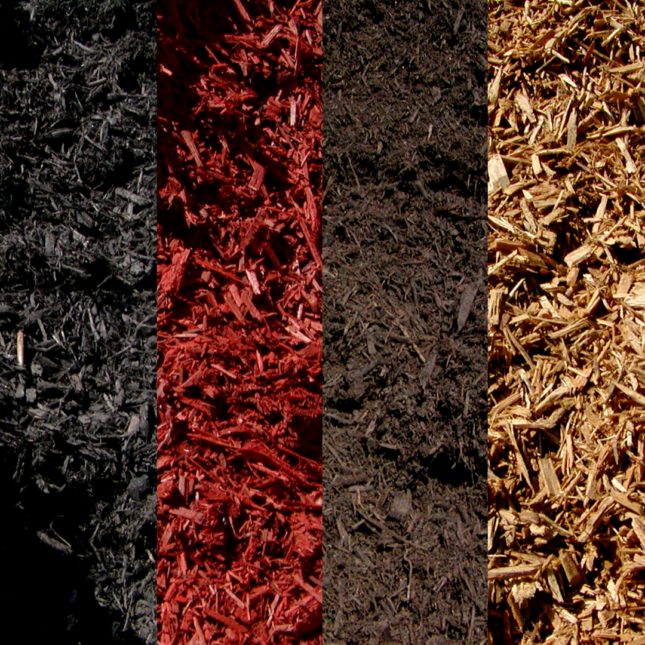 Types of Mulch
Both Organic and Inorganic mulch can be used in your garden. Here are some examples:
Organic Mulches – This includes organic material like Wood Chips, Shredded Hardwood Mulch, and Dyed Mulch.
Inorganic Mulches – This includes Rubber Mulch, Crushed stone, gravel, marble, or brick chips
Benefits of Using Mulch
Apart from the obvious benefit of making your gardens attractive, mulch has many other benefits.
Helps to reduce the growth of weeds.
Helps maintain soil moisture.
Moderates soil temperatures, keeping it warmer on cold nights and cooler on hot days
In winter, mulch helps protect plants from the cycle of freezing and thawing by keeping the soil warm.
Reduces soil erosion and often reduces soil compaction.
Keeps soil from splashing onto leaves which helps reduce the risk of disease.
If organic mulch is used, it breaks down and enriches the soil.
Improves the structure of clay soils and the moisture-holding capacity of sandy soils.
Keeps plants clean and off the ground, especially tomatoes and melons, to avoid plant disease.
Mulch has Disadvantages
When mulching your garden, you need to be careful. If applied improperly, mulch can actually be harmful.
Over-mulching (more than 3 inches) can bury and suffocate plants; water and oxygen can't reach the roots. A layer of 2 to 3 inches of mulch is ample.
Mulch can cause the tree trunk to become diseased if piled up around it. Keep mulch 6 to 12 inches from the trunks of trees and shrubs..
Mulch near plant stems is the perfect place for slugs, snails, tunneling rodents, and more pests to hide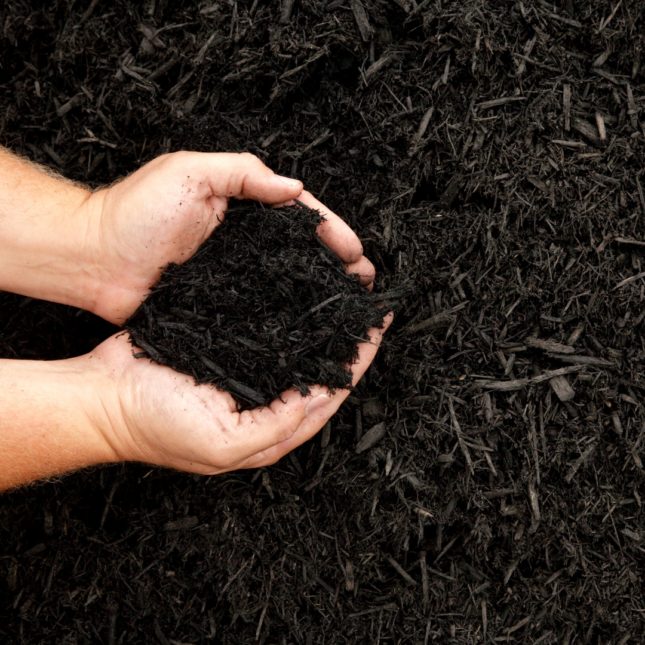 Choosing the Right Mulch
When choosing the mulch for your garden, consider these factors: cost, availability, ease of application, and what it looks like in the garden. The ideal mulch should be dense enough to block weed growth but light and open enough to allow water and air to reach the soil.
How Much Mulch Do I Need?
With most organic mulches, a layer of 2 to 3 inches is plenty. The finer the material, the thinner the layer needed.
Inorganic mulch is often more shallow; a mulch of small stones is usually an inch deep.
| | |
| --- | --- |
| If You Want Mulch This Deep… | ..You Will Need This Mulch Mulch to Cover 100 Square Feet |
| 2 inches | 18 cubic feet |
| 3 inches | 27 cubic feet |
1 cubic yard = 27 cubic feet