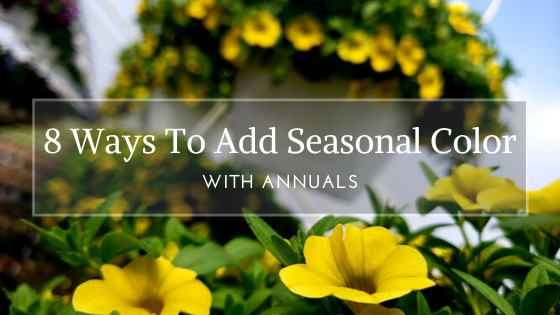 Annuals are a great way to add color to your garden season after season. Whether you like to honor the season with blooming Annuals or whether you like to stick to a certain color scheme, here are 8 ways you can add seasonal color with Annuals.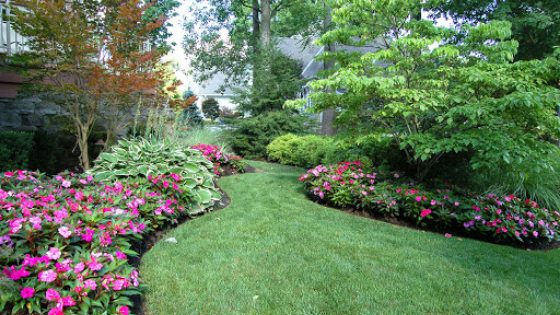 1. Add a Colorful Border
Direct traffic with flowers that will catch the eye of your guests! Lining pathways or the edging of a garden bed, annuals make a border you can't miss.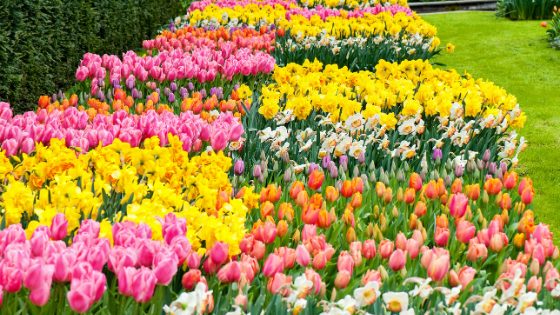 2. Plant Annuals En Masse
Have you ever caught sight of a field of tulips or a drift of impatiens and become mesmerized by the sight of so many flowers? Try planting a lot of one type of Annual all together. The best part – because different flowers bloom at different times of the year, you can change the feel of your garden when you add seasonal color with annuals!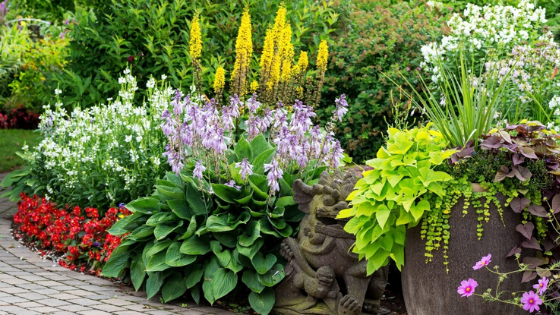 3. Make a Splash
Tucked into a perennial flower bed, or amongst evergreen shrubs, bright, splashy Annuals add an extra dose of color to your garden.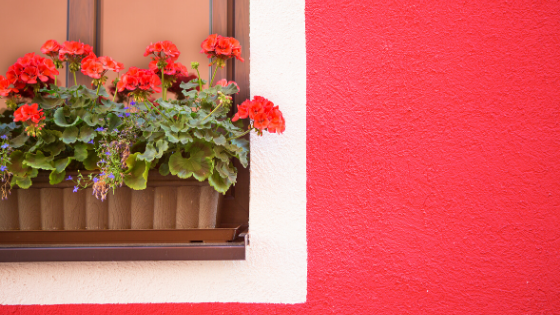 4. Decorate a Window
Add some bright color right out of your window that brings a cheerful sight whenever you look outside. A bonus – some Annuals, like Lantana, attract pollinators that you can watch as the dance from flower to flower.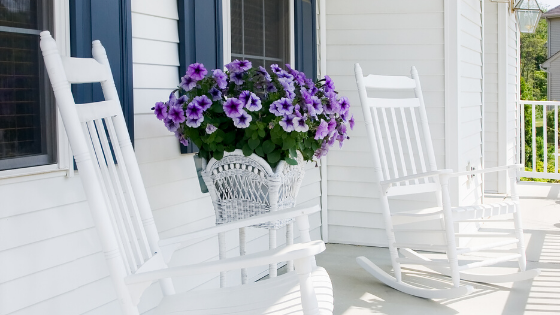 5. Adorn Your Front Porch
First impressions are everything, and your front porch is no exception. Delight family members and houseguests before they even make it inside.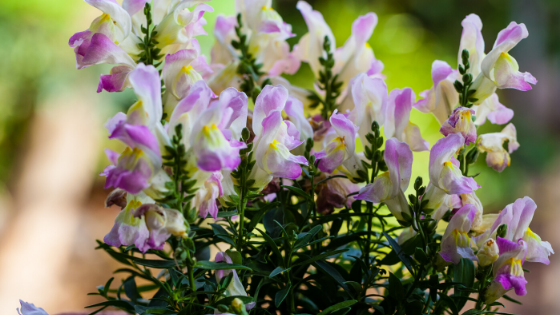 6. Think About Other Characteristics
If you have ever put together an Annual container you will know the rule of three that designers live by: A thriller, A spiller, and A filler. Annuals come in all shapes and sizes and are known for their growing habits as much as their punchy colors.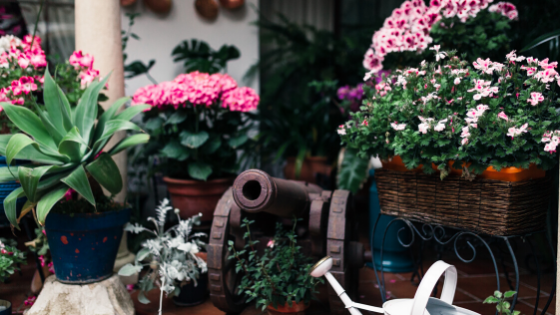 7. Annual Containers
A container or planter is a great solution for those who want seasonal color, but don't have space in their garden. Place these on porches, patios, near the entrance to your home for color all season long. They also look great adorning the start of a pathway in your garden!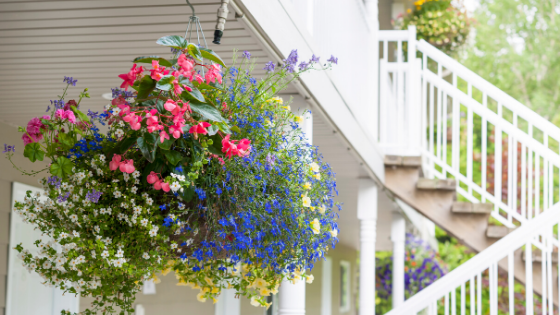 8. Hanging Baskets
Do you have a spot on your porch or balcony that is high up and just needs something to fill it? Try a hanging basket! From Ferns to Petunias, a hanging basket can give you the feel of Southern front porches in the heat of summer.