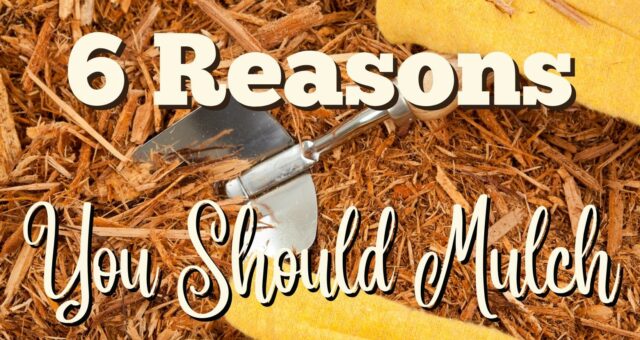 6 Reasons You Should Mulch
Nothing announces the coming of spring quite like a freshly mulched yard. However, mulch isn't just for aesthetics; it is also very beneficial to your plants and soils. Here are just 6 reasons you should mulch this spring!
Mulch helps:
improve soil moisture and prevents plants from drying out too quickly.
reduce soil erosion and soil compaction.
maintain optimal soil temperatures by creating a barrier from the heat and cold.
increase soil nutrition as it decomposes by improving soil structure, thus providing better drainage and better use of nutrients.
reduce weeds that can steal nutrients from your plants (and let's face it, weeds are ugly and unwanted).
protect shallow-root plants from freeze damage and frost-heave.
Be careful not to use too much mulch as that can create a layer that doesn't decompose or allow for root growth. The soil can become so compacted that water and nutrients can't penetrate to the roots. This is easily avoided by stripping off as much of the old mulch and then adding a fresh layer each year.  Keep your mulch around 3 inches deep, making sure to keep it away from the trunk of trees or shrubs.
Talk to Mulch Experts in Bowie, MD