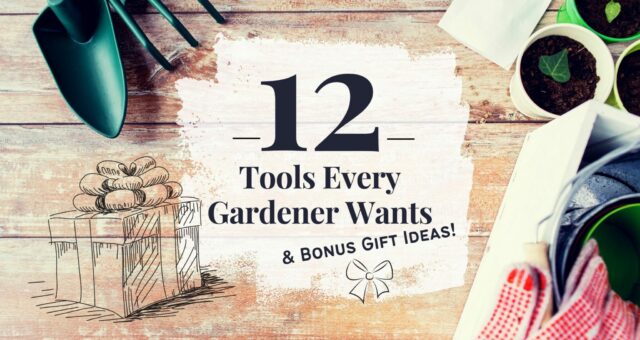 12 Gardening Tools Every Gardener Wants (and Bonus Gift Ideas!)
Gardeners can be a tough nut to crack during the holidays, especially if you yourself don't share their green thumb and love of soil. What does a gardener need? What if you're not sure which plant to buy or how to buy someone a plant? Which tools are worth investing in for top quality that will last for years?
Never fear! Patuxent Nursery has compiled a perfect list of tools and goodies to help you win over the gardeners and plant lovers in your life this holiday season.  These gifts aren't the living kind, so you can confidently buy them ahead of time!
1. Gloves
A quality pair of gardening gloves have two key elements: they're durable against thorns and splinters, and they fit really well. Durability will help prevent injuries and callouses, and a really good fit means that you don't lose any dexterity while handling delicate plant material. Big work gloves are too cumbersome, and light liner gloves won't protect the skin. Even the greatest gloves can wear out over time, so a really nice pair of durable, fitted gardening gloves will make any plant lover smile.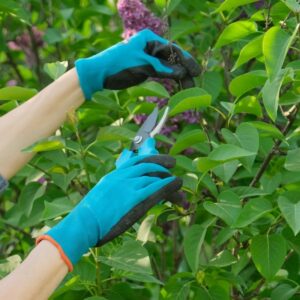 2. Pruning Shears
Taking care of plants involves a lot of pruning, cutting, thinning, and shaping. Gardeners and indoor plant lovers can both tell you how often they look at a plant and see a leaf or spent bloom that needs to go. Pruning shears are a dependable tool meant to last a long time. These kinds of shears can be sharpened and sanitized, and they can cut anything from delicate flower stems to 3/4″ thick woody rose stems. It's a lifesaver knowing that you can tackle anything in your garden bed without having to stop what you're doing and get new shears. (Note: Anything larger than 3/4″ thick and you'll need to move on to loppers – #5 on our list.)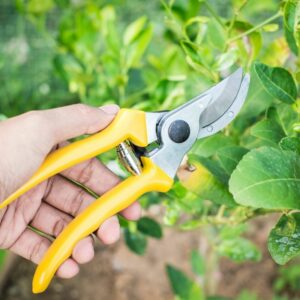 3. Trowel
Every stock image of a gardener typically shows them holding a little trowel. It's the quintessential go-to for a reason: a good trowel can do all of the smaller detailed work of planting and maintaining your garden. If you only have one tool, this is the one to have. Quality trowels can dig into any kind of soil (even heavy clay) without bending. Trowels with a lovely, comfortable handle and a strong material will feel like an extension of your hand, making gardening even easier. Many of the specialized tools marketed to gardeners are essentially more variations of trowels.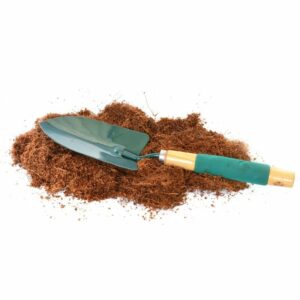 4. Watering Can
Watering can be a lovely, meditative moment in a gardener's day or a major chore. Tools that make watering one's plants easier can be true lifesavers. A good watering can either has a long spout so you can reach the soil under a plant's leaves, or they can have a spout that spreads the water like rain, helping to water many plants at once.  There are so many different colors and styles of watering cans available you can certainly find one that matches someone's sense of style and still gets the job done.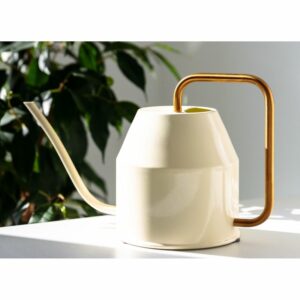 5. Loppers
Loppers are a must for anyone maintaining trees or larger shrubs. For branches needing pruning that are hard to reach or too big for bypass pruning shears, a strong lopper will have the reach and torque needed for a good, clean cut. It's a great tool to have on hand, and anyone who maintains their own landscaping will thank you for such a thoughtful and useful gift.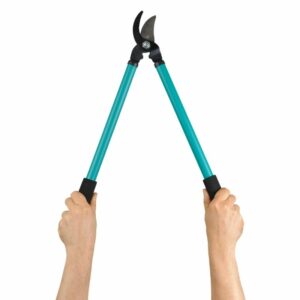 6. Shovel
It would be really difficult to garden without a solid shovel that will stand up to every situation. A shovel is an understated tool that every gardener can't live without, and you can get a lot of tasks done with a shovel if you lack any specialty tools. The material of the handle, the metal of the blade, and the overall shape can all affect how long a shovel will last.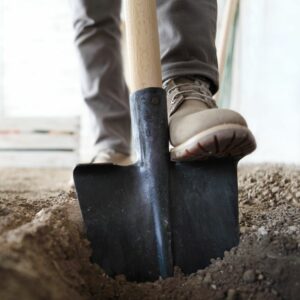 7. Long Handle Bulb Planter
This is a great tool for planting bulbs without breaking your back. With the bulb planter, all you have to do is press it into the soil to your desired depth, remove the plug of soil, and plant your bulbs into the ground. Bulb planting just became so much more efficient!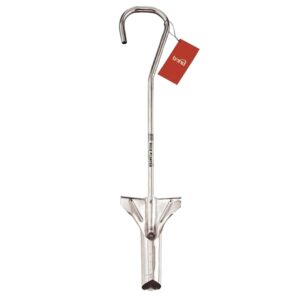 8. Transplanter
A Transplanter is a specialized trowel, shaped for digging holes for planting and marked with measuring lines. Many bulbs and seeds need to be planted a specific distance under the top of the soil, and a good transplanter takes all the guesswork out of the equation. If you think your gardener already has the trowel they love, adding a transplanter to the mix is a great way to round out their gardening tools.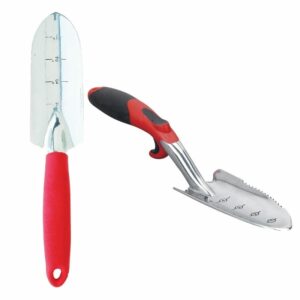 9. Hand Fork
Breaking up heavy soil, spreading mulch, and removing debris from a garden are all much easier with a hand fork. These are typically the same size as a trowel or transplanter, and having one on hand for small adjustments is a luxury every gardener will enjoy.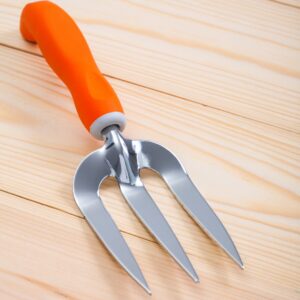 10. Large Rake
There are many kinds of rakes, and most are specialized for specific tasks. While many homes have a leaf rake for moving leaves in the fall, a metal rake meant for breaking up soil, spreading much, and a multitude of other big tasks is a tool many new gardeners forget to invest in. A quality rake with last a lifetime and will make garden life exponentially easier.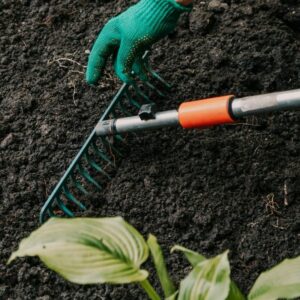 11. Kneeling Pad / Gardening Seat
Gardening is a relaxing hobby, perfect for family members of all ages. Making it a comfortable task for everyone just makes the work go by that much more easily. A kneeling pad can be as simple as an arts and crafts project with some waterproof fabric and filling, or a high-tech collapsable bench with multiple pockets and functions. No matter what kind of kneeling pad or portable bench you find for your gardener, they will certainly appreciate having a convenient way to relax and enjoy their gardening more comfortably.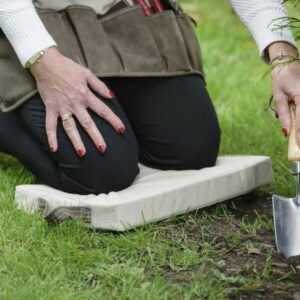 12. Watering Wands
Don't forget about watering your lawn and plants! Watering wands are not only great for watering, but you can also use them for washing vehicles and cleaning outdoor areas. This is a gift that even non-gardeners will love!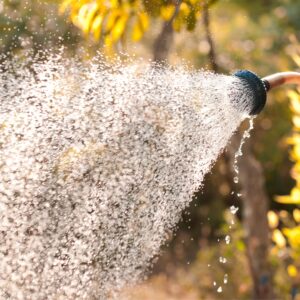 Other Great Gift Ideas for Gardeners and Plant Enthusiasts
Need to think outside the garden box? Try some of these other gift ideas we're sure your gardeners will love!
 Seeds!
 Soil Test Kits
 Hand Tiller (Great for breaking up tough soils)
 Bird Feeders & Bird Seed
 Bat Houses
 Fertilizers & Plant Food
 Moss Poles (for climbing plants)
 Trellises (either small decorative trellises or large archways)
 New Decorative Plant Pots
 Potting Soil
 Leca Clay Beads & Spaghum Moss (for anyone who enjoys propagating!)
 Propagation Glasses and Jars
 Indoor Grow Lights
 Come in and ask our staff for more ideas…
Shop For Patuxent Gift Cards
Still worried about picking out the wrong thing? A gift card ensures you're giving the best gift of all – a chance for them to shop for plants at their favorite local garden center!