Shade Tolerant Perennials
While some perennials prefer full sun, others do better in shade. Although these plants don't require direct sunlight, their bright blooms and lush foliage are great for adding pops of color to shady spots in your garden year after year. Patuxent Nursery carries a wide variety of shade-loving perennial flowers and plants, each with their own unique look!
Here are a few of our favorite shade perennials:
Hostas
Hostas are some of the most popular choices for adding handsome foliage in a shady corner of your garden. Varieties range from deep green to bright chartreuse, and some feature attractive variegation on the leaves. There are so many varieties that there are even communities of dedicated hosta collectors! A happy hosta will reward you with tall, slender purple flowers that reach high above their low-growing foliage. Make sure to plant your hostas in moist, shady areas where deer can't get to them.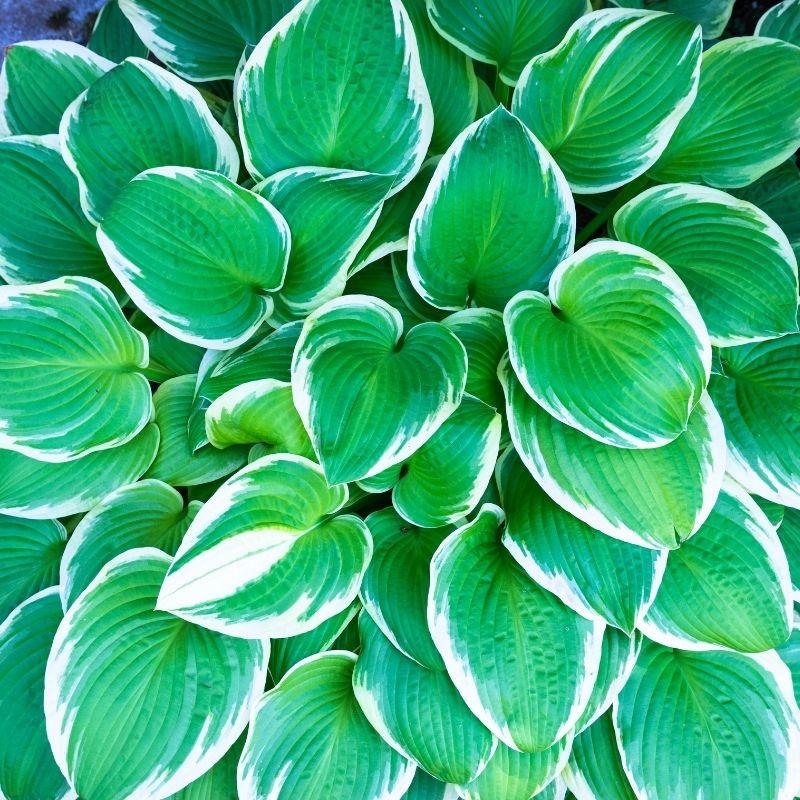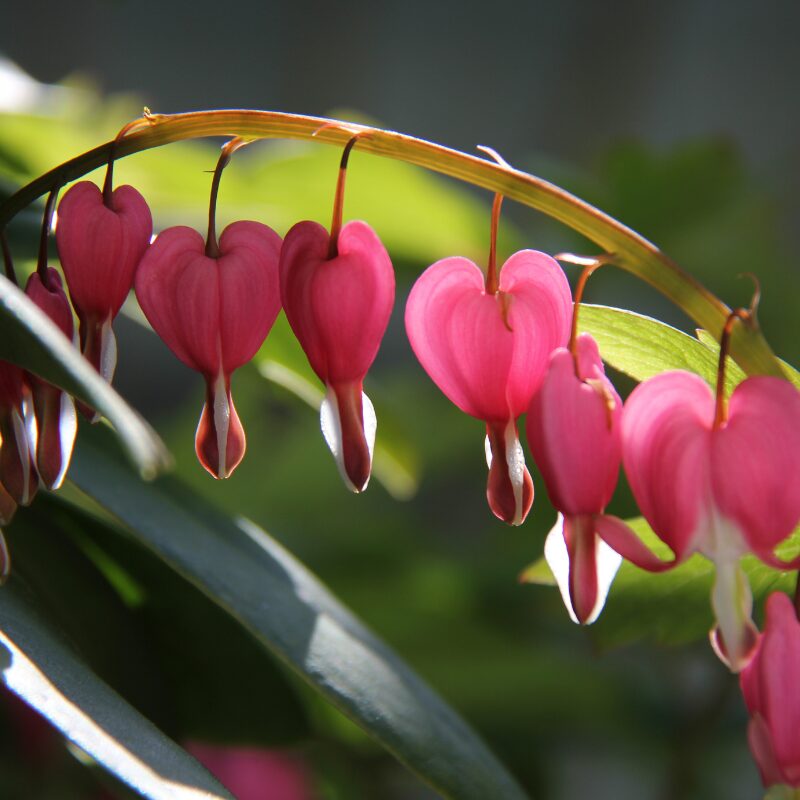 Bleeding Hearts
Bleeding hearts are so named because they resemble hearts. With their pink coloring and delicate look, this plant is the perfect whimsical addition to any garden. Bleeding heart's blooms open in the springtime, a favorite among pollinators like hummingbirds. Be sure to give this plant plenty of water and well drained soil.
Heuchera
Heuchera offers lush green and burgundy foliage and produces flowers, which are known to attract pollinators. When caring for your heuchera, be sure to prune any dead foliage. This will ensure your plant thrives and comes back just as lively each year! When caring for heuchera, plant in well drained soil and water regularly, but avoid over watering as this can cause rotting.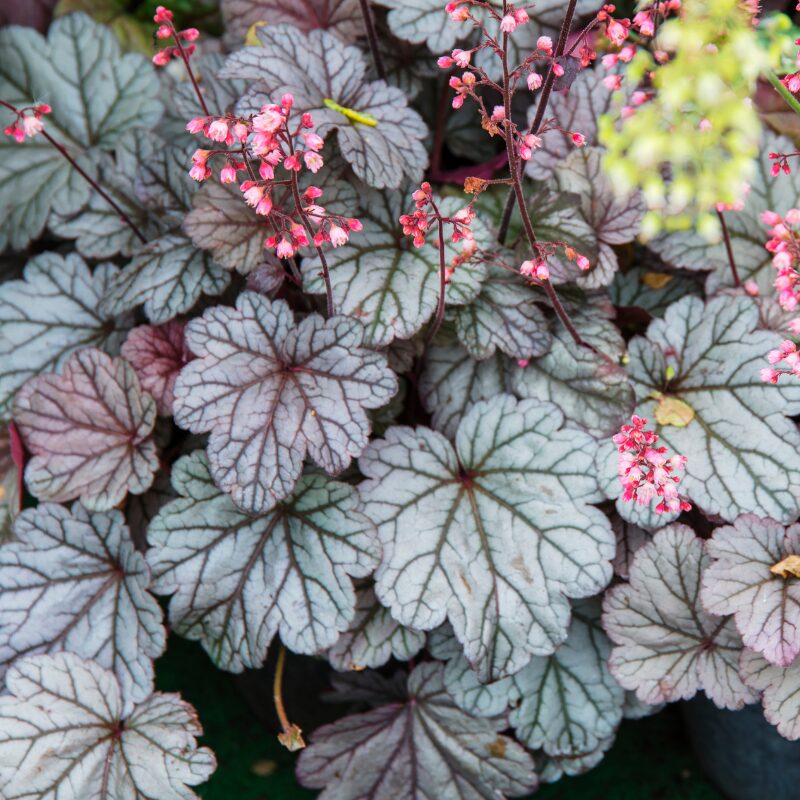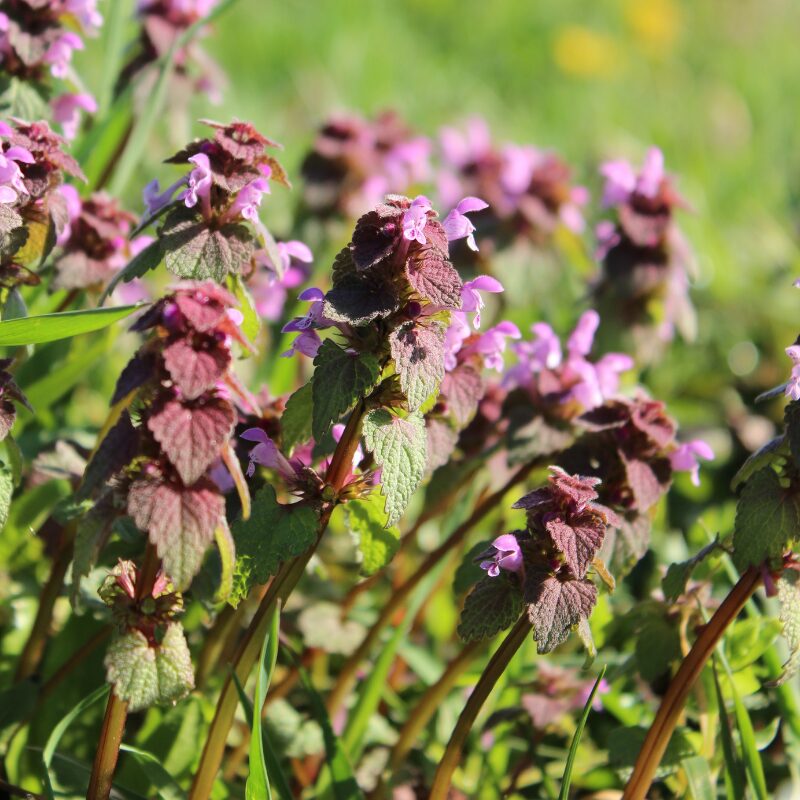 Dead Nettle
Despite their name, there's nothing dead about dead nettles! These plants make for great additions to woodland gardens and can be planted in various ways. While dead nettles can serve as flowering ground covers, they tend to become invasive and so many opt to plant them in containers to control growth. This plant does not need a lot of water to thrive.
Japanese Anemones
Japanese Anemones offer delicate white or pink flowers and are often grown underneath and around trees. Because this plant is known to sway, it is also referred to as a windflower. When caring for this plant, keep in mind that they do not like dry conditions and will need regular watering. For added color and movement, consider the Japanese Anemone!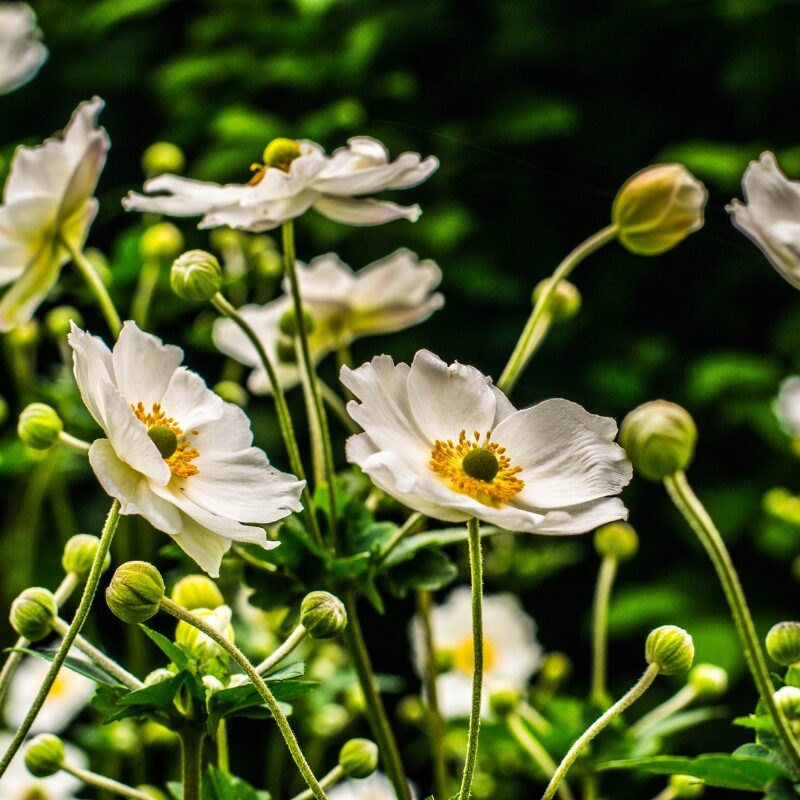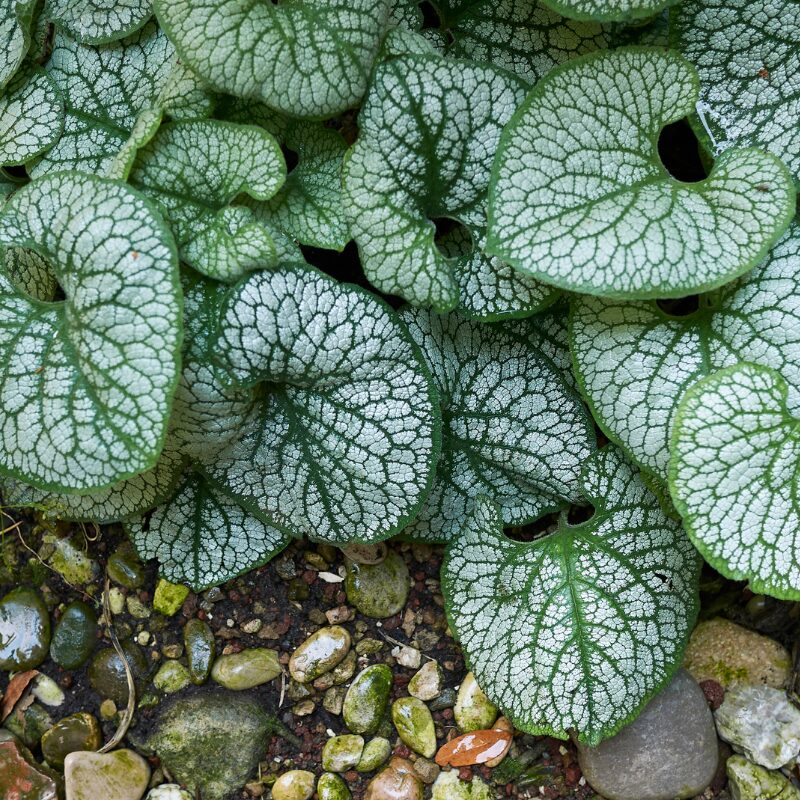 Brunnera
Brunnera's heart-shaped foliage make for lush additions to any shade garden. While this plant's leaves are enough to make a statement, some varieties also sport variegated foliage. As a shade-loving perennial, this plant can stand on its own or accentuate neighboring plants. Brunnera prefers even soil, so avoid under or over watering.
Foam Flowers
Also known as tiarellas, foamflowers are beloved for their pink and white flowers which emerge from this plant's tall stem. Because this plant enjoys cool soil, this is a great option for any shady area. Foamflowers look especially attractive when planted in groups, and prefer regular waterings but are also known to withstand some drought.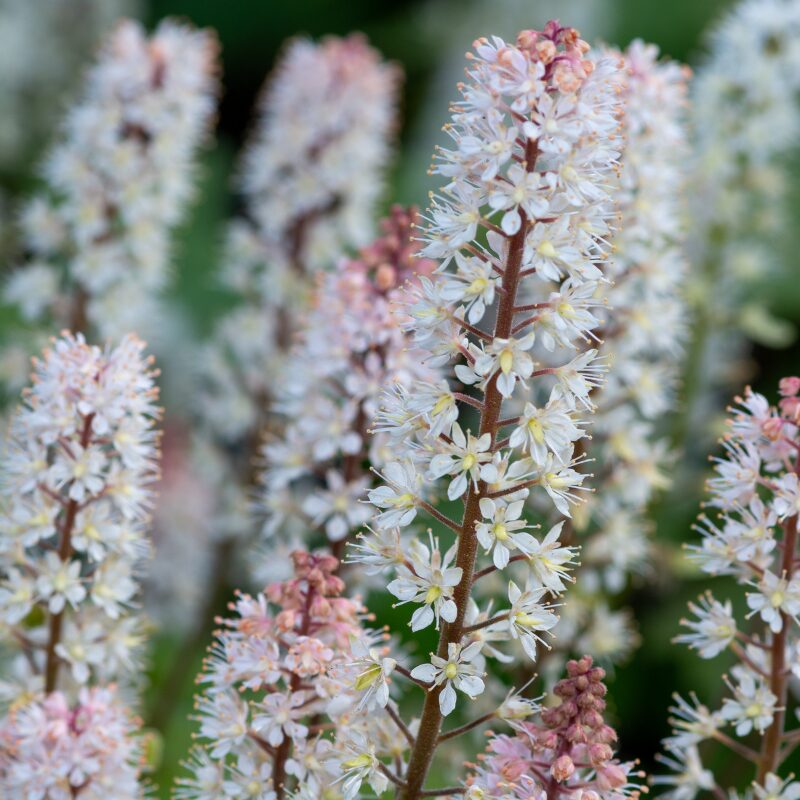 Visit Patuxent Nursery today to see our current selection of shade perennials!