Perennials for Pollinator Gardens
Pollinators are incredibly important to ecosystems, and you can help support our pollinator populations! Pollinators include the birds, bees, moths, butterflies, bats, beetles and other animals that help plants reproduce by moving pollen from one flower to another. One third of every bite of food we eat is thanks to a pollinator, so they are incredibly important!
By planting a garden filled with flowers that bees, butterflies and other pollinators love, you help their populations thrive. With roads, housing developments and urbanization, many of the native ecosystems that pollinators depend on have been reduced dramatically. If you want to learn more about pollinators and why we need to help save them, visit pollinator.org for more information.
At Patuxent we try to maintain a selection of pollinator friendly plants for each season for you to plant in your pollinator gardens. As these plants come back year after year, your local butterflies and bees will remember where they can reliably depend on finding food.
Here are just a few of our favorite pollinator friendly plants. To see what we currently have in stock, come visit our nursery in Bowie, Maryland.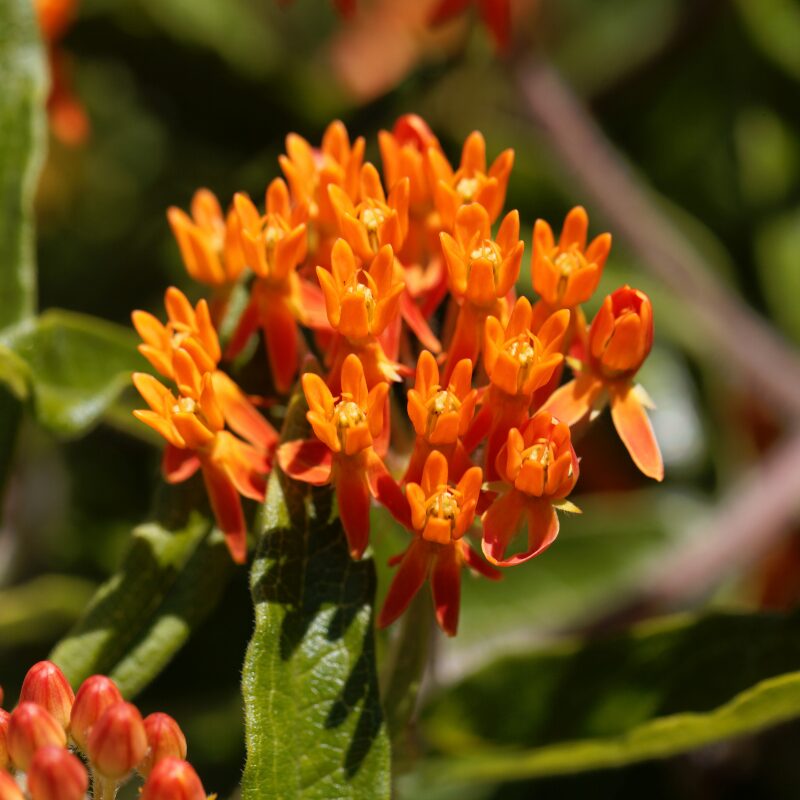 Butterfly Weed
Butterfly Weed (Asclepias) is a must-have in any Maryland pollinator garden. Not only are the flowers a great source of food for pollinators, but its leaves are the sole food source for Monarch butterfly caterpillars. The Monarch Butterfly community needs every piece of Butterfly Weed they can get, since their populations have decreased dangerously in recent decades. Come in and ask how you can help our Monarch population rebound!
Tickseed
Tickseed, also known as Coreopsis, is a group of flowers with petals that resemble little ticks. The name Coreopsis comes from the Greek words Koris (bug) and -opsis (like). There are many varieties of Coreopsis available, ranging in shades of yellows and some red. These hardy flowers are deer resistant and heat and drought tolerant, making them a great option for any sunny corners of your garden that are harder to reach. Cutting them back in the summer can help encourage another bloom cycle in the fall.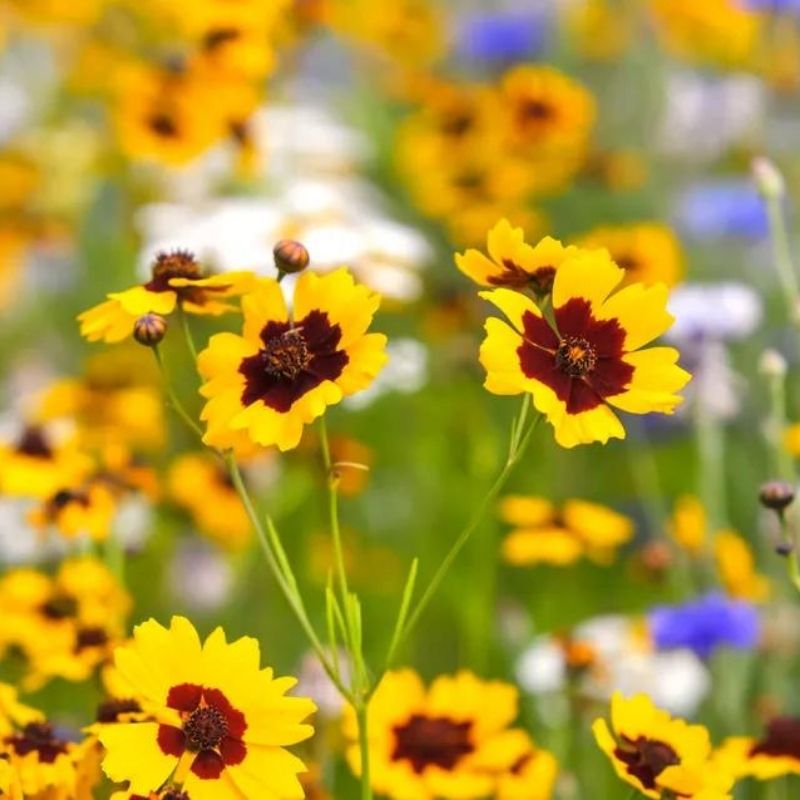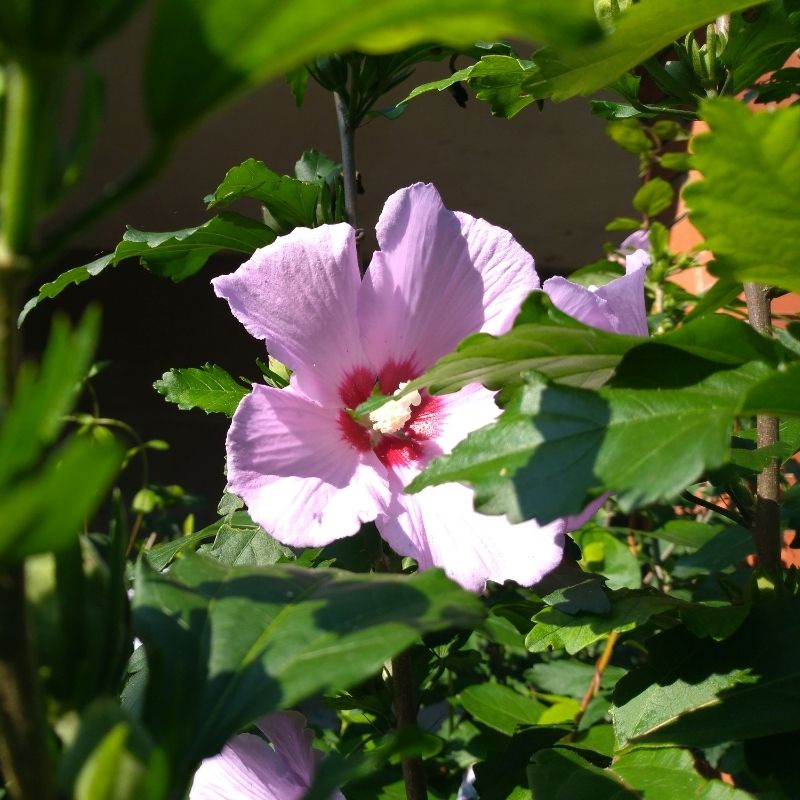 Swamp Mallow
Get ready for dramatic dinnerplate sized blooms! A North American native, these plants can take the heat of the summer as long as they have enough water. Tolerant of moist soils. This woody perennial is a real showstopper in addition to feeding lots of pollinators all summer.
Bluebells
Shady areas can host pollinator gardens too. Bluebells (Hyacinthoides) like a dappled area with partial shade, perfect for woodland gardens or cottage gardens. They are an early harbinger of spring and an early source of pollen to get the year started on a good note for your local pollinators.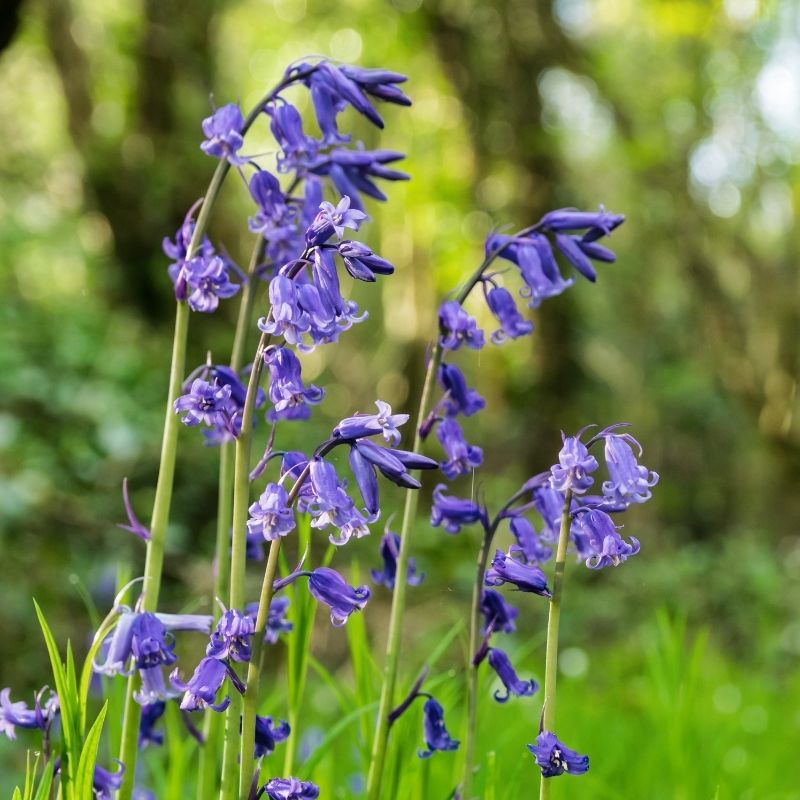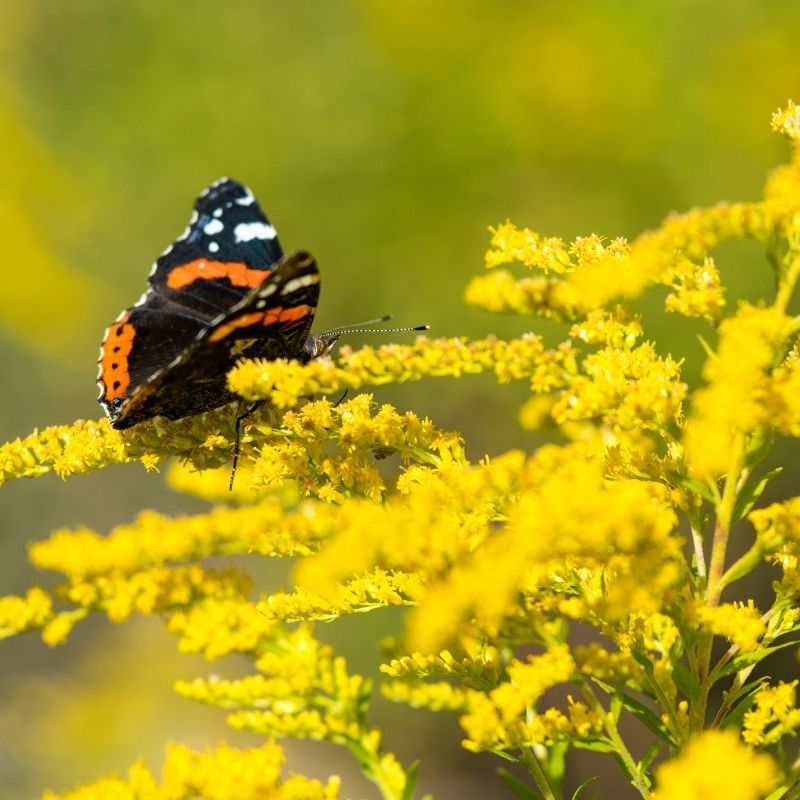 Goldenrod
Don't get this handsome yellow perennial mixed up with ragweed. While the latter is responsible for some gnarly allergies, Goldenrod (Solidago) is a native food source for many North American pollinators. Varieties of Solidago can grow up to 5 feet high, creating a stunning ocean of yellow flowers in the late summer and fall.
Aster
Contrary to popular belief, bees can be found collecting pollen well into the fall seasons, not just in the spring or summer. Aster flowers make a great addition to pollinator gardens as a way to round out the year with some extra food after all the other flowers in your garden are spent. Ranging from white to blues, pinks, and purples, asters earn their name from the way their petals look like twinkling stars in the sky. Asters do best in loamy soil and full sun.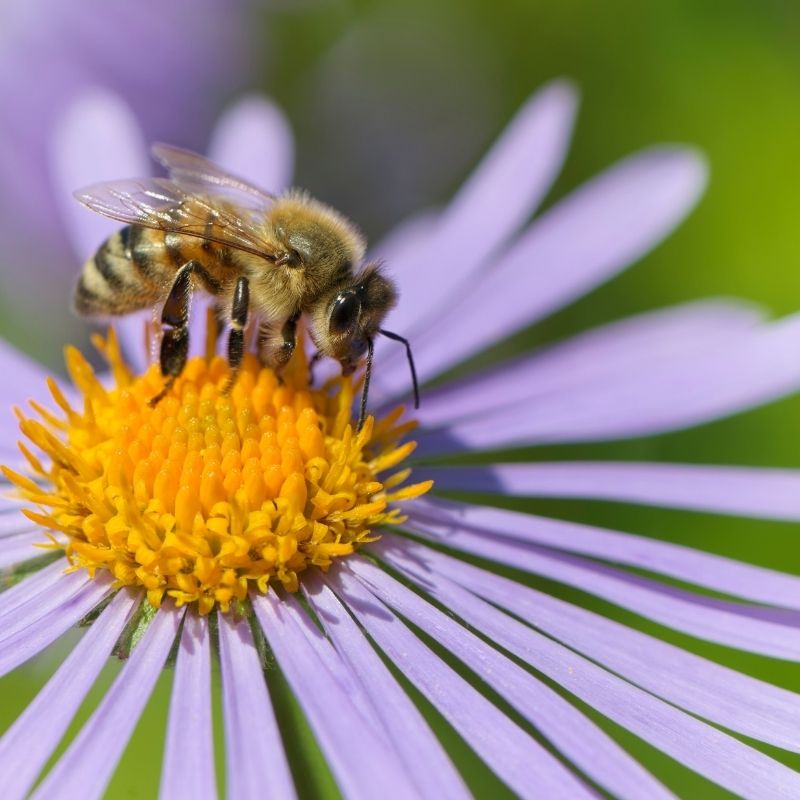 Visit Patuxent Nursery today to see our current selection of pollinator friendly perennials!
For more information on pollinator plants, check out our blog: