Native Perennials
Planting native is one of the most important things we can do to protect biodiversity of landscapes and preserve habitats for the plant and animal species in a particular area. When we are conscious about what we plant in our gardens, we are doing our part to ensure we maintain biodiversity in our ecosystems. Many native perennials do a wonderful job of attracting pollinators like birds, bees, and butterflies to our gardens, which are essential for fertilizing our beloved plants. It's no secret that pollinator populations are dwindling, and mindful planting can make a big difference!
Here are some examples of perennials native to Maryland: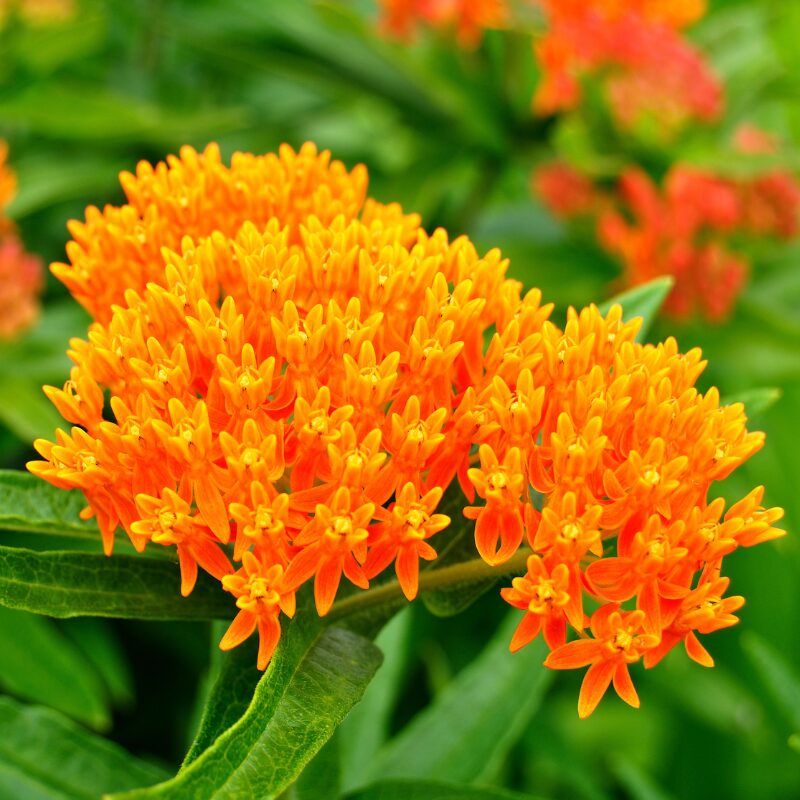 Butterfly Weed
Butterfly weed (Asclepias tuberosa) offers bursts of orange blooms which, as their name suggests, attracts butterflies and other pollinators. This plant prefers dry, well-drained soil and full sun. If you're looking to establish a pollinator friendly garden, then nectar-rich butterfly weed is the one for you!
Northern Blue Flag
As a member of the iris family, northern blue flag (Iris Versicolor) is a delightful addition to any garden. This plant can be kept anywhere from full sun to partial shade, and even thrives in wetlands. We love northern blue flag because it's low maintenance and attracts hummingbirds!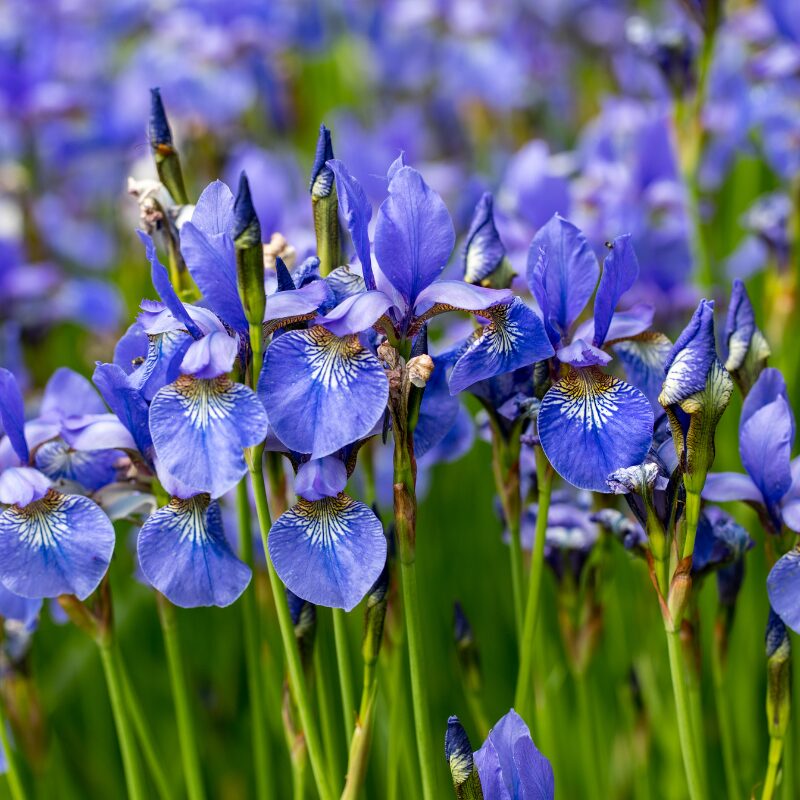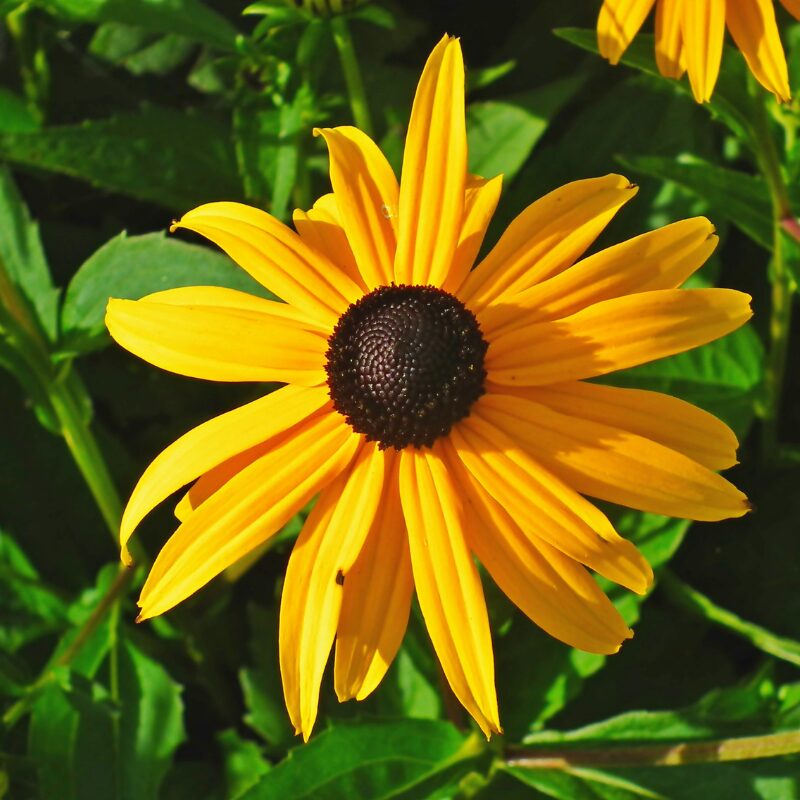 Black-Eyed Susan
The Black-Eyed Susan (Rudbeckia) is Maryland's official state flower! It's bright yellow petals and black center make it a real catch. This plant enjoys moist, well-drained soil and full sun. Rudbeckia is known to attract native bees and other pollinators.
Cardinal Flowers
With its ruby-red petals, it's clear to see how the cardinal flower (Lobelia cardinalis) earned its name. This plant's height and shape makes it a great source of nectar for butterflies and hummingbirds. Cardinal flowers can survive in partial shade and in wet soil.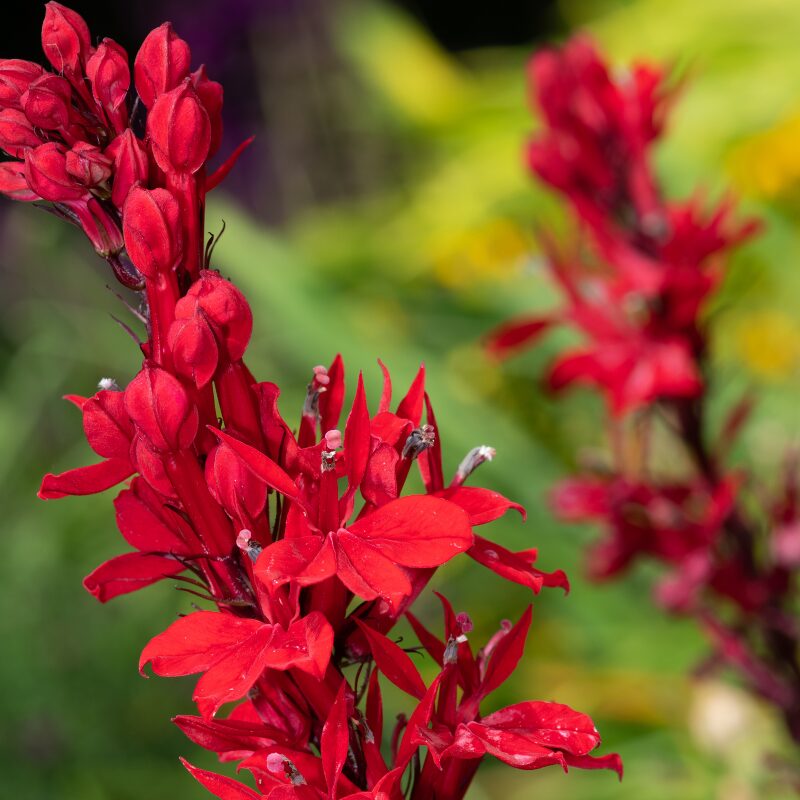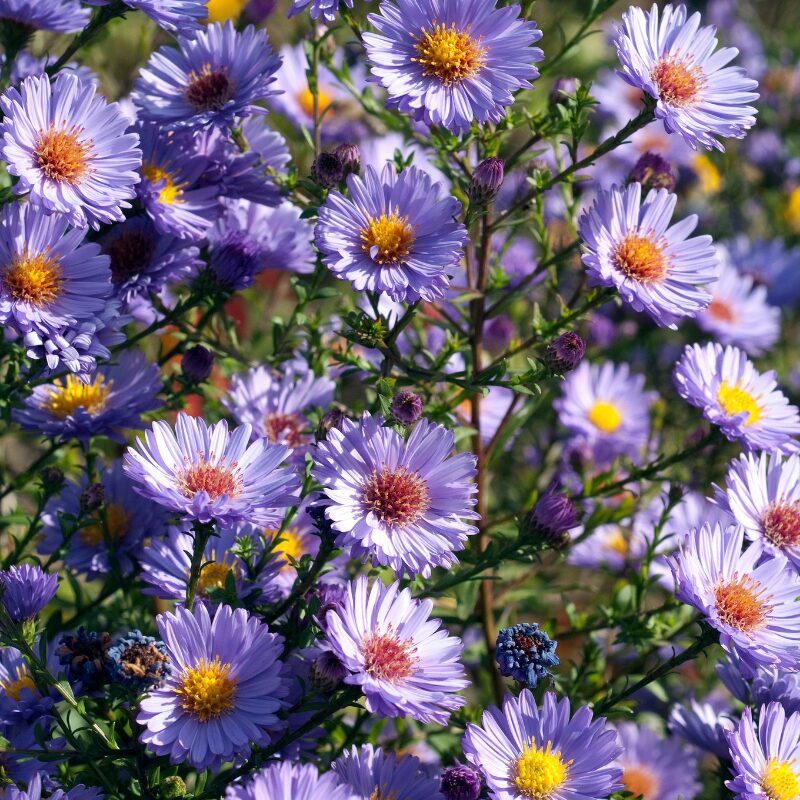 Aster
Among the best plants for pollinators, aster is beloved for its blooms, which last throughout late summer until fall. While other flowering plants prepare themselves for cold weather, this plant shines. When caring for aster, be sure to keep them in full sun and well-drained soil.
Turtlehead
The turtlehead earned its name for its resemblance to the animal. This unique plant does a great job of attracting pollinators to its bright pink petals. Be sure to keep your turtlehead flowers in partial shade and water them frequently!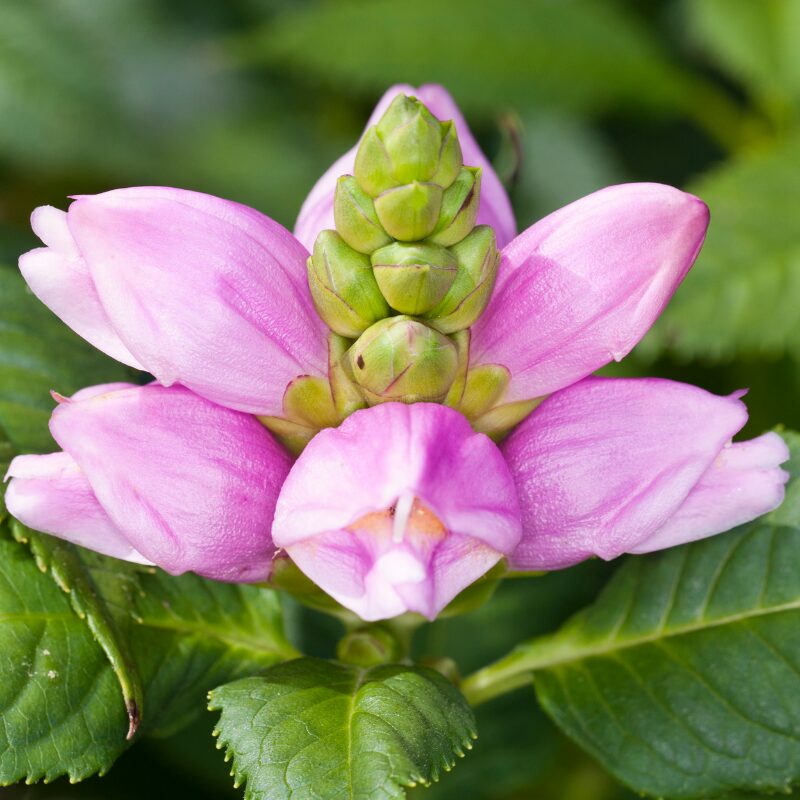 Here at Patuxent Nursery, all native perennials are clearly marked with the Maryland state flag for your convenience. Come see our current selection!