Full Sun Perennials
Many perennials do best when planted in full sun! If you have any areas in your garden that are particularly sunny spots, you might consider filling that space with a sun-lover! Sunshine brings out the best blooms and foliage in many perennials like the ones listed below. When these plants receive sunshine, they are able to give your landscape exactly what it needs to stand out. For a pop of color, or even texture, sun-loving perennials are the perfect option for your landscape!
Here are a few of our favorite sun-loving perennials: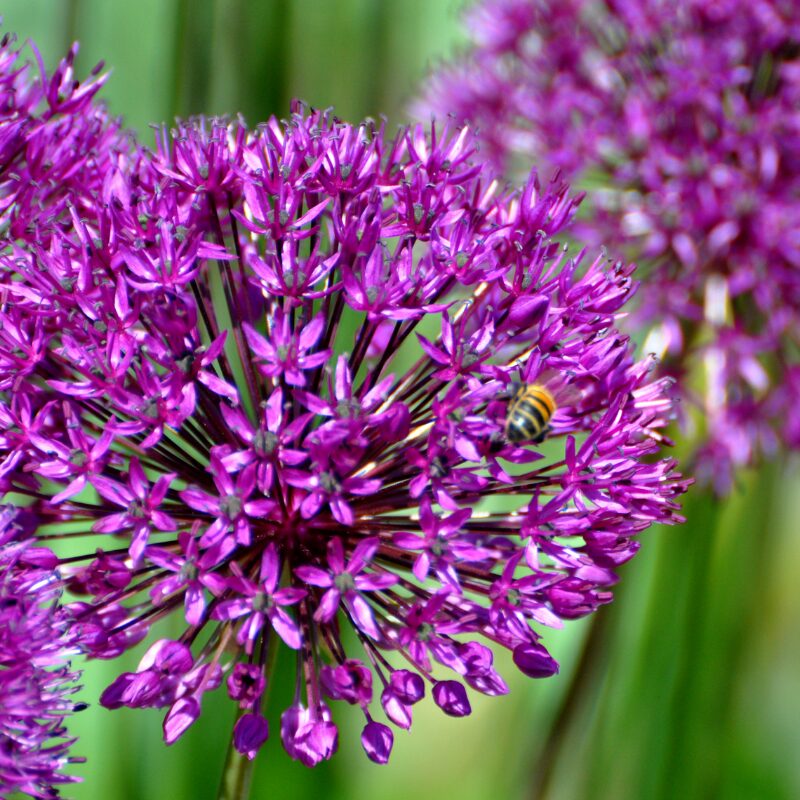 Allium
Allium's long stems and purple, rounded blossoms give this flower a lollipop look (though this plant is actually considered an ornamental onion). While perfect for adding both height and color to your garden, allium also attracts various pollinators, like butterflies and bees, to its inviting blossoms (and is also deer resistant). When caring for your allium, plant in full sun and water well until established.
Lamb's Ear
Lamb's Ear, also known as Stachys Byzantina, might be the fuzziest of all the sun perennials. This plant is easy to grow and care for, as it requires full sun and only needs to be watered when dry to the touch. Because this plant is known to be more drought-tolerant than others, be sure to plant your lamb's ear in well drained soil!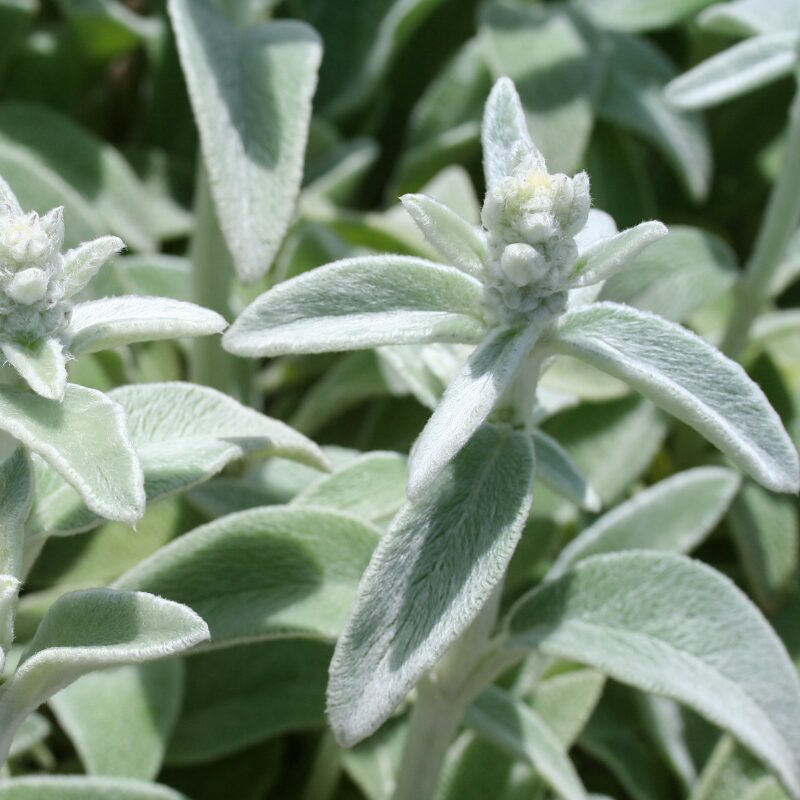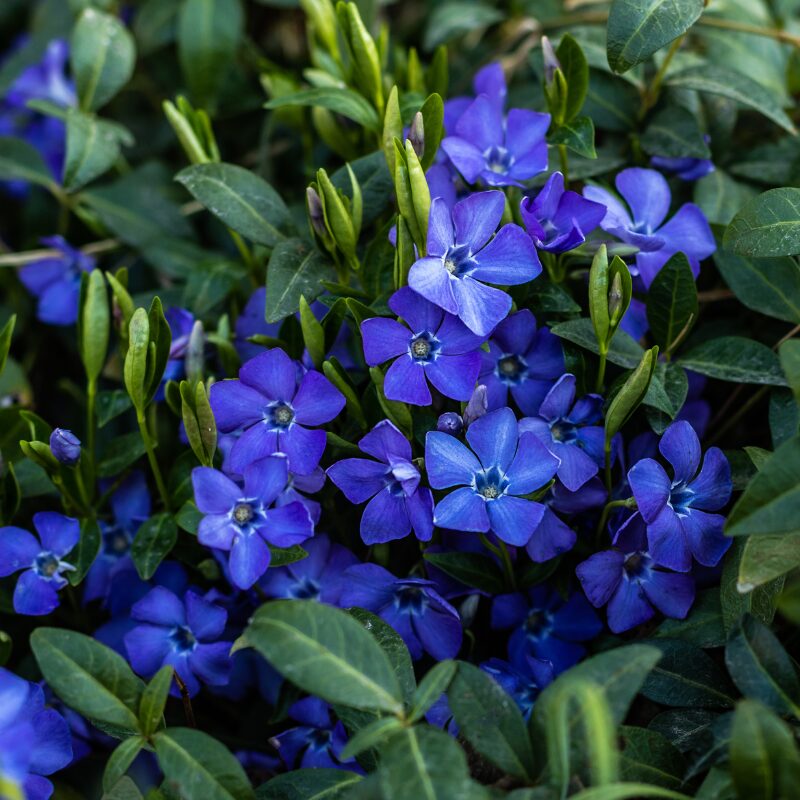 Periwinkle Plant
The periwinkle plant offers bursts of color and star-shaped blue flowers. Because of its ability to spread quickly, this plant is often used as a ground cover. Some prefer to keep the periwinkle plant in a container so that they have some control over its growth. When caring for this plant, be sure to give it full sun and water well until established.
Little Zebra Grass
Considered an ornamental grass, Little Zebra Grass is adored for its horizontal striped white and green foliage. In the summertime, this plant is known to produce red flowers, giving both color and texture to a garden or landscape. This grass prefers full sun and dry or moist soil conditions.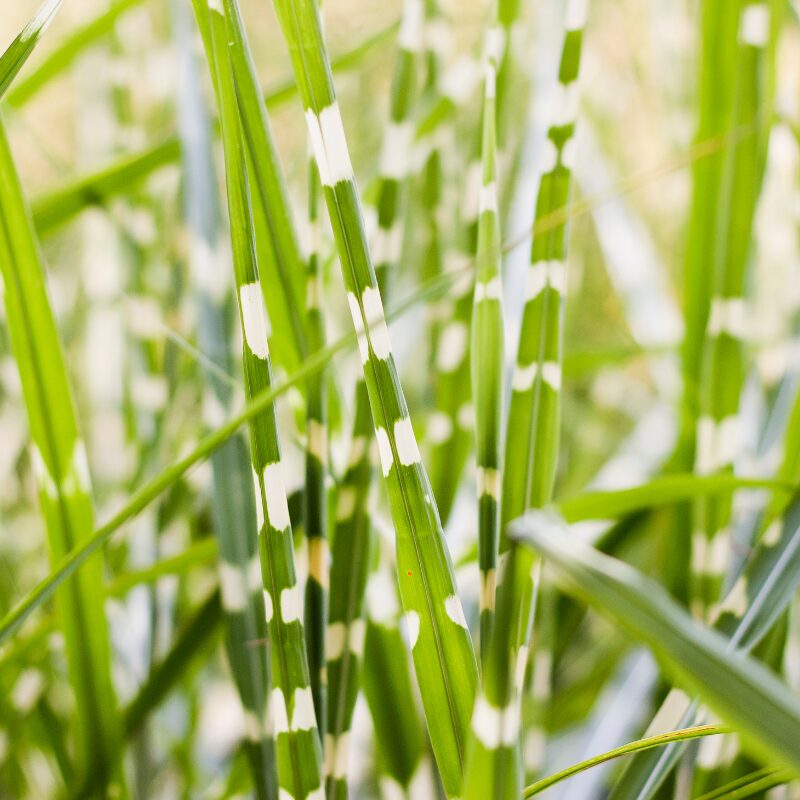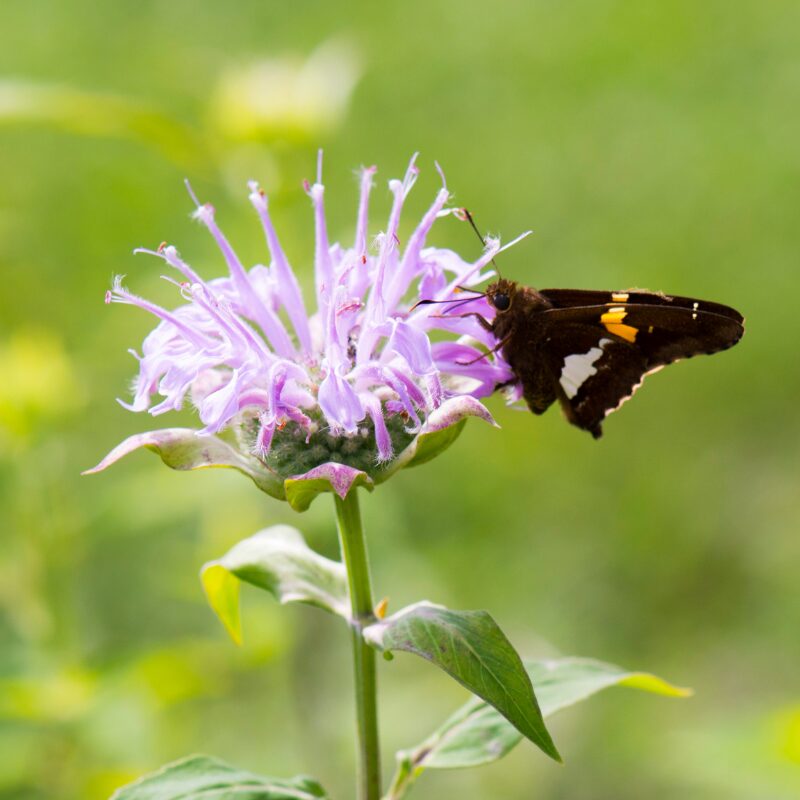 Wild Bergamot
Wild bergamots are the perfect purple perennial flowers to attract butterflies, bees, and even hummingbirds. Reaching at times 4 feet tall, this plant does a great job of adding height and pops of color to your garden. When caring for wild bergamot, water well until established.
Kobold Blazing Star
The Kobold Blazing star produces purple flower spikes which look like fluffy bottle brushes. This plant is known to be long blooming, which means you can enjoy them longer (and when they come back the following year). This plant likes to be kept on the dryer side, so be sure to plant in full sun and well drained soil.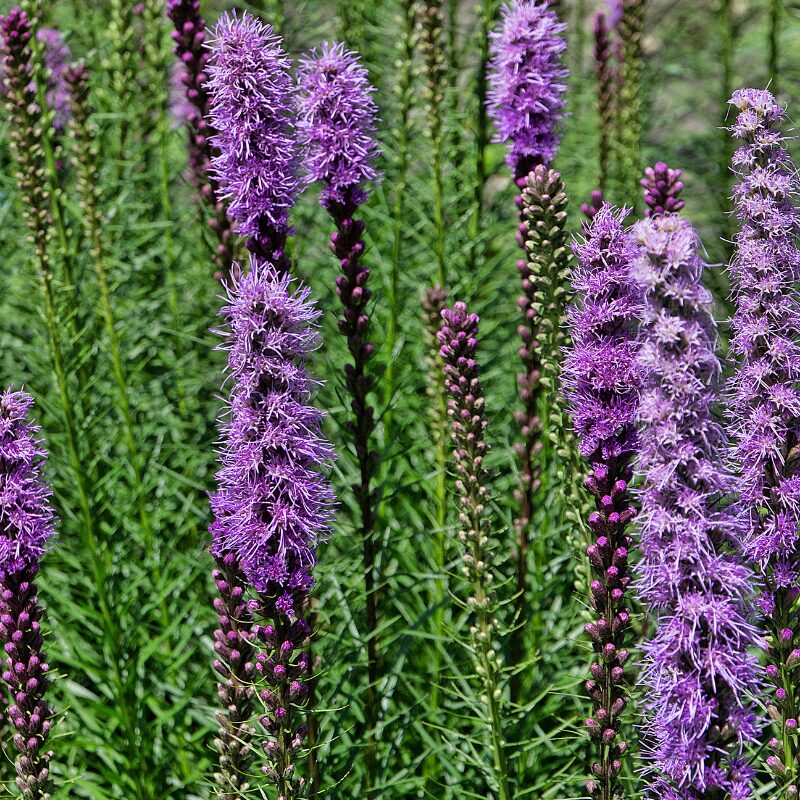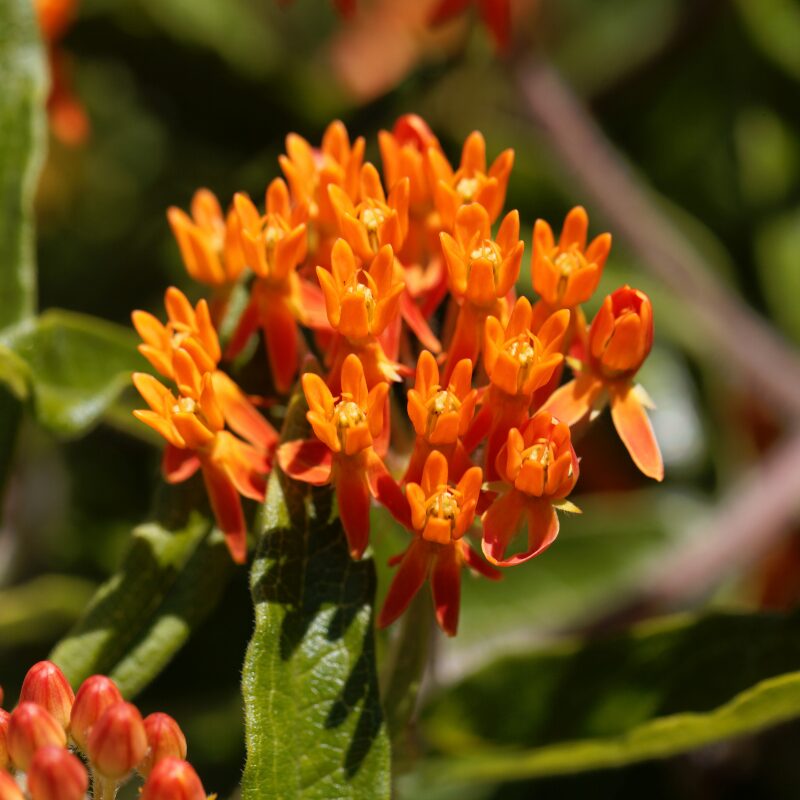 Butterfly Weed
A native perennial, Butterfly weed's orange blossoms are a great addition to a pollinator-friendly or native garden. As its name implies, this plant is known to attract butterflies. In terms of care, the butterfly weed enjoys dry, well drained soil and full sun.
Visit Patuxent Nursery today to see our current selection of sun-loving perennials!

For more information on full sun perennials, check out the blog: