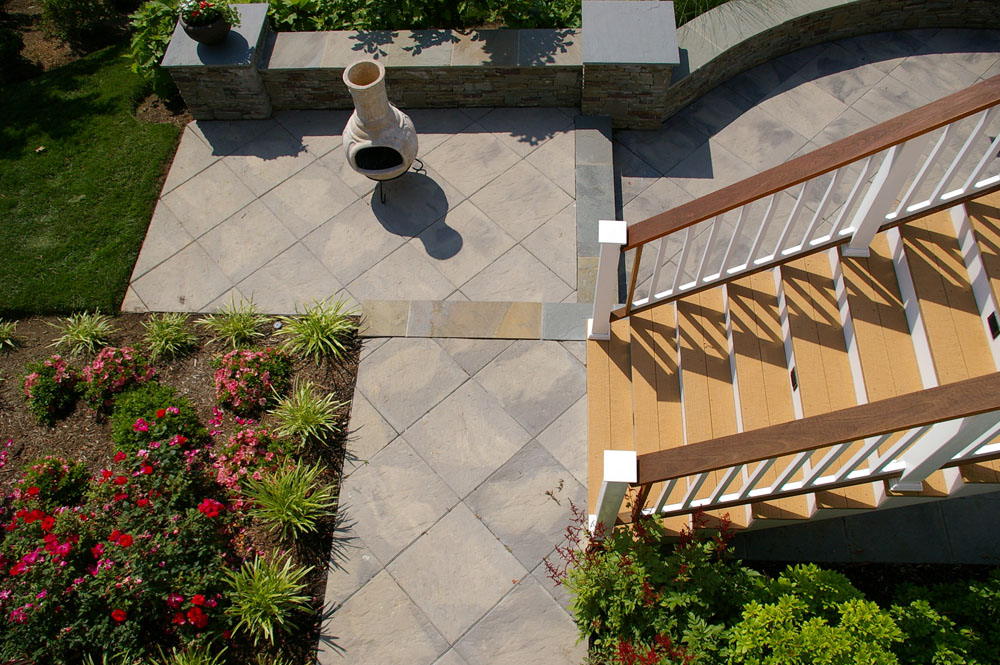 Use
Hardscaping
on Your
Outdoor Space
Hardscaping in Bowie, MD
Enhance your property with a hardscape project. Patios, outdoor kitchens, complete "living rooms", driveways, as well as beautiful and functional walkways and walls, add drama and beauty, as well as value to your home. Specialty landscape features like fire features and water features can create a tranquil or lively mood to your outdoor living space. Get started with your hardscaping project with Patuxent Nursery in Bowie, Maryland.
Visualize Your Hardscaping Design with Patuxent
At the Nursery we have hardscaping displays for you to see a variety of concepts. Our extensive displays help you visualize some of the many concepts we can bring to reality to enhance your outdoor living experience.
Patuxent Nursery is a proud dealer for both Eagle Bay Pavers and Cambridge Pavers . View some projects from both companies for inspiration.
Get Hardscaping Services for Your Home in Bowie, MD
Contact Patuxent Nursery for your next Hardscaping project?