Thanksgiving Décor At Patuxent Nursery
Thanksgiving is an amazing reminder to show the people that you care about and why you are grateful for them. Although this holiday is not typically the time that people exchange gifts, a small token of your appreciation with a gift from Patuxent can go a long way.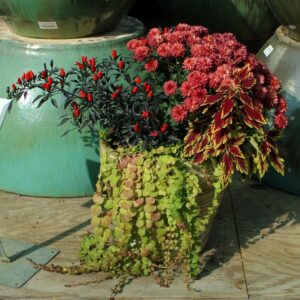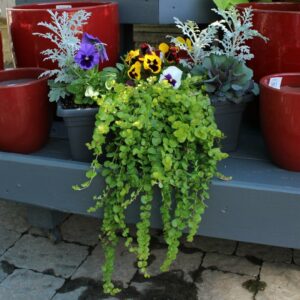 Fall Planters & Window Boxes
Give a loved one the gift of autumnal color with planters and window boxes. This living present will bring them joy this holiday season!
If your loved one lives in an apartment, condo, townhouse, or other smaller living space, then window boxes would be great options! Window boxes can be ideal for windows, porches, and balconies. 
Another great option for larger living spaces and homes is planters. These large beauties can be placed by their front door, on porches, along walkways, and around gardens!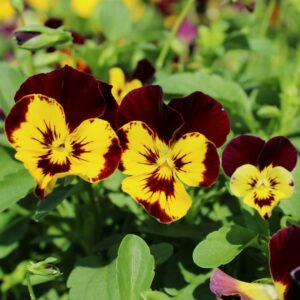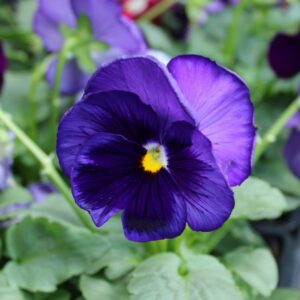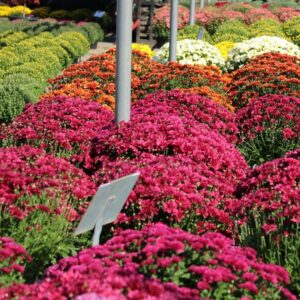 Autumn Annuals
One thing that Thanksgiving is famous for, besides a big feast, is football! With SO many color options to choose from, you are sure to spot your favorite football team's colors with our pansies and violas. Make your garden look like your favorite football team this Thanksgiving!
Another fan-favorite Thanksgiving decoration is the ever-famous mum! We have an endless supply of colors and varieties here at the nursery for you to choose from. They make a great addition to porches, walkways, gardens, and cut flower arrangements. Your mum is sure to love them!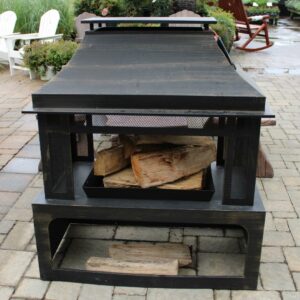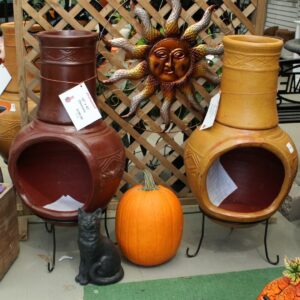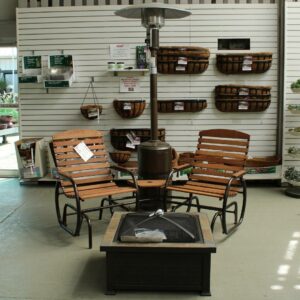 Fire Pits, Chimeneas, & Firewood
Whether you are waiting for trick-or-treaters or having a monster mash yourself, stay warm outdoors around a fire. Fire pits and chimeneas are a great way to not freeze while waiting to hand out candy. They are also great to gather loved ones around to catch up during a gathering!
You can sit around the fire telling frightening tales, roasting marshmallows, or chilling out. Fire pits and chimeneas allow you to use your outdoor spaces all year long!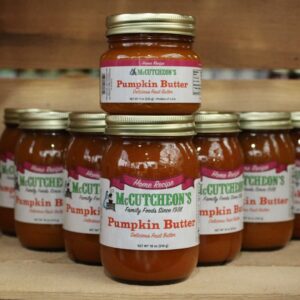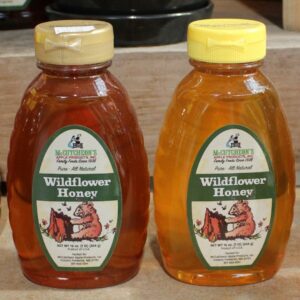 McCutcheon's Goodies
McCutcheon's has all you need for cooking Thanksgiving dinner covered! We have everything from honey, fruit preserves, jellies, jams, sauces, jarred fruits, salad dressings, to so much more. You could make an entire Thanksgiving feast with McCutcheon's products!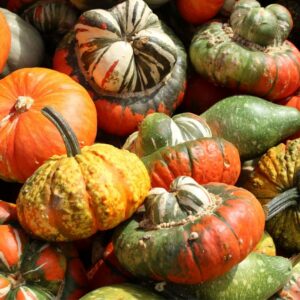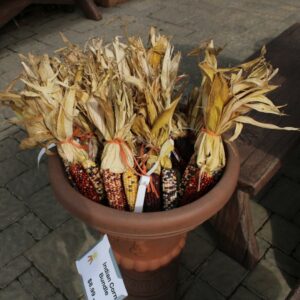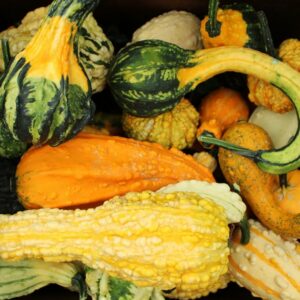 Cornucopia
Thanksgiving place cards and faux fall leaves are not the only things you should be putting on your dinner table this year. There is no better Thanksgiving centerpiece for the dining table than a cornucopia. A cornucopia represents an appreciation for abundance and a good harvest. Grab some gourds, mini pumpkins, and Indian corn to build one this fall to place on your table runner!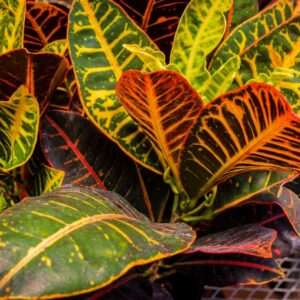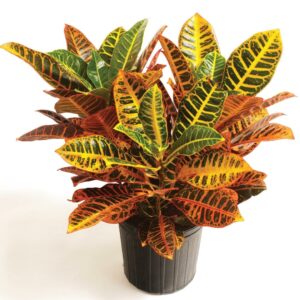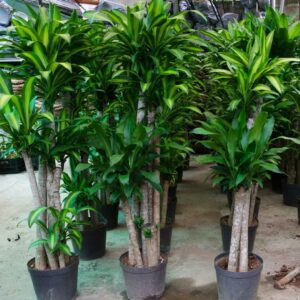 Houseplants
Croton Petra exudes fall color for the perfect indoor home decor plant. It can stand alone in the corner of the dining room to brighten up that area or be a centerpiece to light up a room. This plant has unique foliage patterns in an array of autumn colors!
Looking for a Thanksgiving side dish that you don't have to cook? Try picking up a Dracaena fragrans (aka Corn Plant)! This big lump with knobs looks amazing as a centerpiece and needs little attention. The perfect plant for this busy holiday!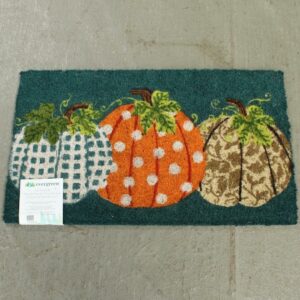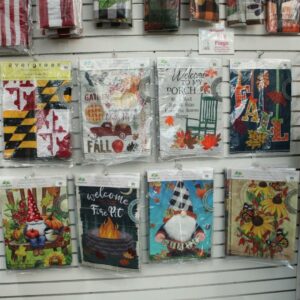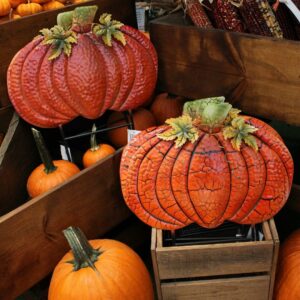 Yard Decorations
Create a welcoming home this Thanksgiving with door mats, flags, and metal lawn fall decor. 
After all the hard work you put into making the inside of your home cozy for guests, do not let guests track mud into your home. Grab a gourd-geous door mat for your front porch!
Fly fall colors all over your yard with lawn flags. Flags serve as little reminders of the joys of autumn.
You can put metal lawn decor around your landscape and incorporate it into any autumn display. These hardy decorations are a great investment to enhance all of your Thanksgivings to come!