[rev_slider alias="hero-perennials"]
---
Perennials for Sale
Patuxent Nursery has a wide variety of perennials for sale. Perennials are plants that live for more than two years, remaining in the ground year after year. Many perennials spread easily and fill out garden spaces nicely, adding more color each year. Annuals pack a punch for the season but perennials are here for the long haul. Savvy gardeners use a combination of both, choosing perennials with differing bloom times to ensure there is color and interest in beds year round. Make sure you choose perennials that are suited to your growing conditions, including soil, sun exposure, hardiness zones.
Perennial flowers and vines can provide your garden color, without having to replant every season. Some varieties will prosper and thrive for years in the garden or landscape when they have been planted under ideal conditions. Other varieties have a limited life expectancy, but will return for several years. They have roots that survive through the winter months, sending out new growth each spring. Appearing in your garden year after year, they become old friends.
Great looking landscapes don't have to be a lot of work. If you pick the right plants, you can enjoy a yard that's filled with color from spring to fall, without spending every weekend tending it.
From beautiful flowers to stand-out foliage, Perennials keep seasonal interest in your garden year after year! Let us help you build the garden of your dreams! Utilize our Plant Finder to match the best plants for your garden.
Perennials come in many sizes, shapes and colors and some thrive in sunny areas and some prefer more shade. Here are some of our favorite Sun Perennials and Shade Perennials:
Sun Perennials for Sale
Here are our favorite perennials that are sun-lovers and prefer either partial or full sun – Black Eyed Susans (Rudbeckia) Agastache, Catmint, Coreopsis, Daylily, Dianthus, Echinacea, Heuchera, Hibiscus, Lavender, Peony, Phlox, Coneflower, Salvia and Sedum.
Black Eyed Susan's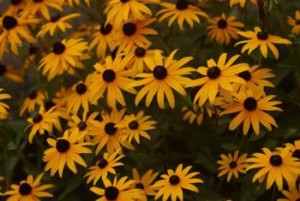 The state flower of Maryland, Black Eyed Susan's are our favorite. Also known as Rudbeckia, Black Eyed Susan's are bold and long blooming with beautiful golden flowers. They are easy to grow and work very well in a butterfly garden. They are also deer resistant.
Salvia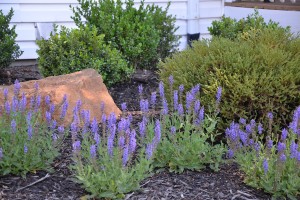 Salvia is a compact and rather short perennial that covers a lot of space, providing a sea of color in your beds. They bloom in late spring and early summer and repeats again later in the season. This low maintenance perennial will be fine in either dry or wet conditions and most any soil. Salvia attracts butterflies and hummingbirds, among other pollinators but is deer resistant. Plant where they will receive full sun to partial shade.

Coreopsis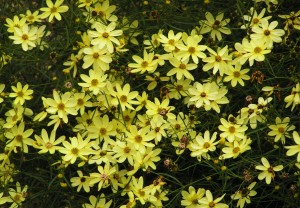 This native plant is a stunner in any sunny garden. It's a blooming powerhouse from early summer to fall and respond well to regular deadheading to look their best. It is deer resistant, drought tolerant and attracts butterflies and other pollinators. Coreopsis prefers full sun and is drought tolerant.

Catmint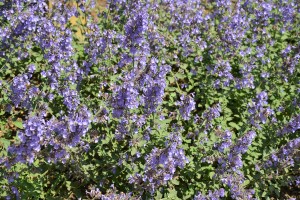 Catmint is an excellent, well-behaved perennial plant that can reach 3′ tall. It will repeat bloom after deadheading, so be sure to shear the whole plant after flowering. Catmint prefers full sun and will be quite the stand out in your garden with it's tall, colorful blooms.
Daylily Happy Returns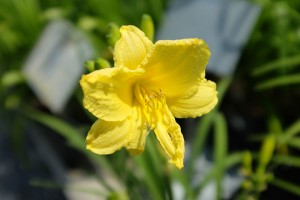 Daylily Happy Returns has loads of happy sunny yellow blooms that start in May and continues to bloom until mid-summer. They thrive in the Northeast region and fill out quickly so you need to divide every few years. They prefer full sun to partial shade and you can cut back flower stems to encourage faster reblooming. This fragrant beauty also attracts butterflies.
Peonies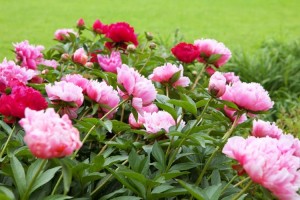 Peonies love the chill of the Northeast as they need several weeks of cold temperatures to set flower buds for the coming season. Peonies have showy flowers and foliage and they prefer full sun to partial shade. They are beautiful as cut flowers and are a great butterfly attracter.

Ideally, perennials should be planted in spring or in the fall, but you can have success planting them in the summer. They will have more stress from the heat, strong sun and low water, but with your help they will establish themselves.
Shade Perennials for Sale
Don't neglect the shady areas of your yard. These plants prefer shade and will bring color, depth and texture to those often forgotten spaces. Some of our favorites are: Anemone, Aguilegia, Astilbe, some Ferns, Hellebore, Heuchera, Hosta, Phlox and St. John's Wort.

Astilbe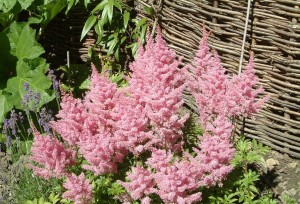 Astilbe has tall flowers and lacy foliage. They typically bloom from mid-spring into summer and the leaves stay attractive for weeks. Deadheading is not required but you should cut back the dead leaves in fall or spring. They do well in sun with afternoon shade. Grow with shade loving hostas for great contrast.

Coral Bells Heuchera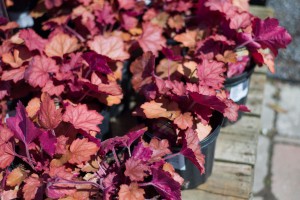 Coral Bells Heuchera is known for delicate coral-colored, bell-shaped flowers that wave above the foliage. They thrive in some sun to partial shade. They don't like hot, dry soil and strong sunlight can wash out the leaf colors. Deadheading is not necessary as this hummingbird magnet is a slow spreader that likes moist well drained soil. Grow with Astilbe for great complement.

Hardy Geraniums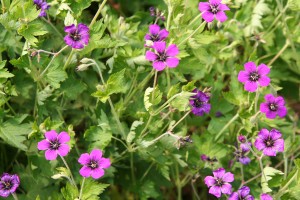 These are not the annual Geraniums you are used to. Hardy Geraniums have a cottage feel and best used to grow under plants with less than attractive stems or when allowed to spill through other plants. Divide every 6-8 years, full sun to partial shade.

Autumn Brilliance Fern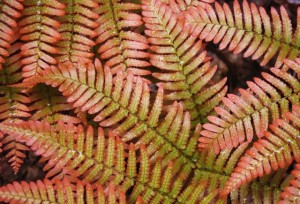 Autumn Brilliance Fern is a dramatic, red-copper colored fern that is a beautiful addition to any shaded area. The leaves will turn to a dark green when they mature. This fern is easy to care for and very adaptable to wet or dry soil.

Anemone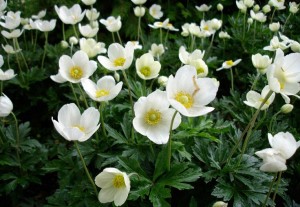 This shade perennial is easy to grow, likes moist soil and has large white flowers in spring. Anemone is a late bloomer and can fill a large space in a single growing season and makes great cut flowers, too.

Hostas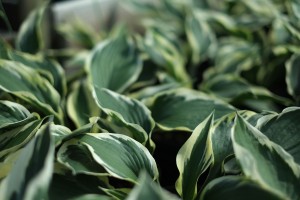 Hostas are the go to shade perennial for most gardeners. They prefer bright shade and moist, well-drained soil. They can be used as an edging plant or in a group for a showy ground cover. Hostas attract hummingbirds and pollinators and will also work well in containers.

Deer Resistant Perennial Flowering Plants
We all know the struggle of maintaining a beautiful garden full of flowers and then having those flowers turn into a buffet for deer. Plant these deer resistant perennials alongside other perennials to help prevent deer from eating your whole garden.
Plant Hardiness Zone Zip Code Search
The USDA Plant Hardiness Zone Map is divided into 13 main zones. Beginning with Zone 1, each subsequent zone is 10 degrees warmer in an average winter than the one before it. Different plants, flowers, and shrubs perform differently in different hardiness zones. Therefore, knowing which Hardiness Zone you are located in will help guide you to the plants that perform optimally in  the area where you are located. Maryland, where we are located, is in USDA Plant Hardiness Zone 7.
The sales staff at Patuxent Nursery will be happy to help you find the perfect perennials for your garden.