FOUNTAINS
Garden Fountain Types We Offer:
If your garden or patio needs a focal point, we sell high-quality outdoor water fountains that are sure to be the main attraction of your landscape. Our water fountains and features come in many shapes and sizes, all offering soothing sounds and turning your garden or patio into a relaxing solitude. Stop by, and our fountain experts will help you select the perfect fountain for your garden!
All About Water Features
Fountains attract both birds and people to their cascading, flowing water. Fountains offer unique silhouettes but also serve to attract colorful birds. Many gardeners and professional landscape designers incorporate these features into their gardens and landscapes. Studies show birds spend more time in yards with fountains than without.
Water features look especially lovely when the light-catching water droplets glisten in the sunshine. If your garden is missing the perfect focal point, any one of the water fountains we carry at Patuxent Nursery will quickly become the center of your outdoor living space, whether big or small.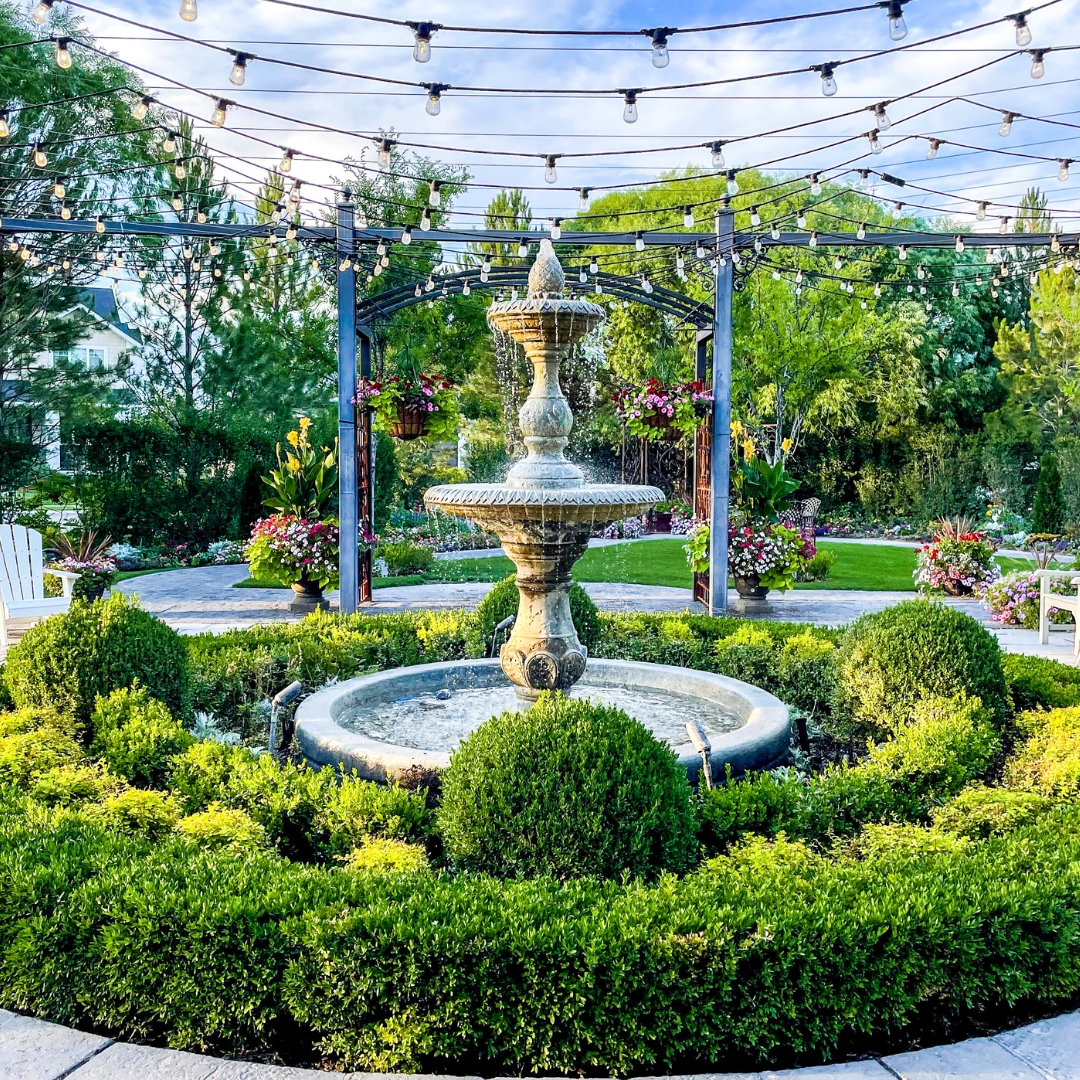 Many of our fountains can be fitted with led lights to bring them to life even when it's dark outside!
Tiered Fountains
Tiered fountains have multiple water-catching layers. Often the top layer is the smallest, and the bottom layer is the largest. As the water travels up the inside of the fountain and makes its way out, it will pool in the smallest level, then cascade over the side into the next level, and so on, until it reaches the bottom and starts the process over again.
While the basic principle of a tiered fountain is the same, they come in various shapes. While the most traditional tiered fountain is circular, they also come in rectangular and oval shapes. Each of these types makes a different statement and so will fit the particular aesthetic you are going for!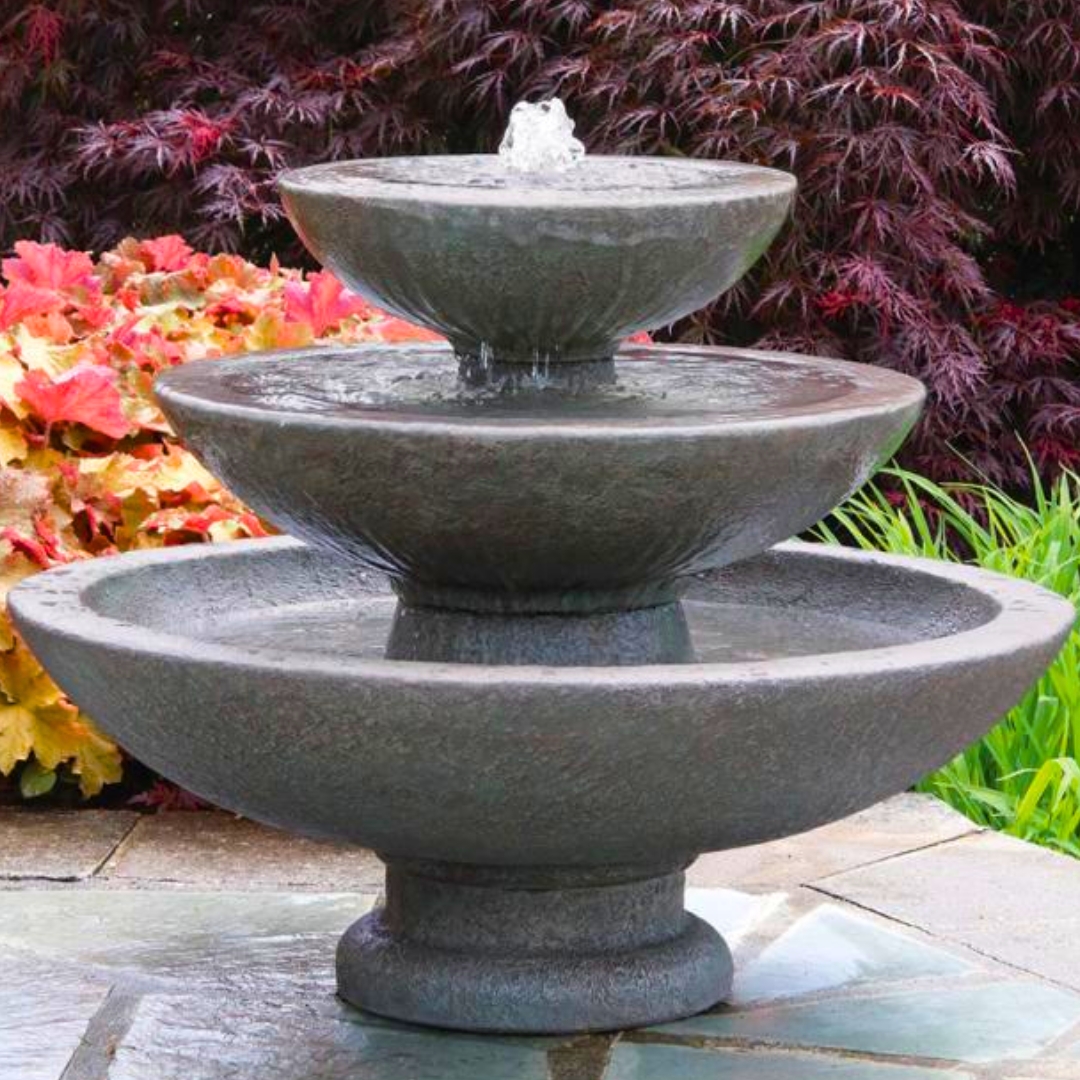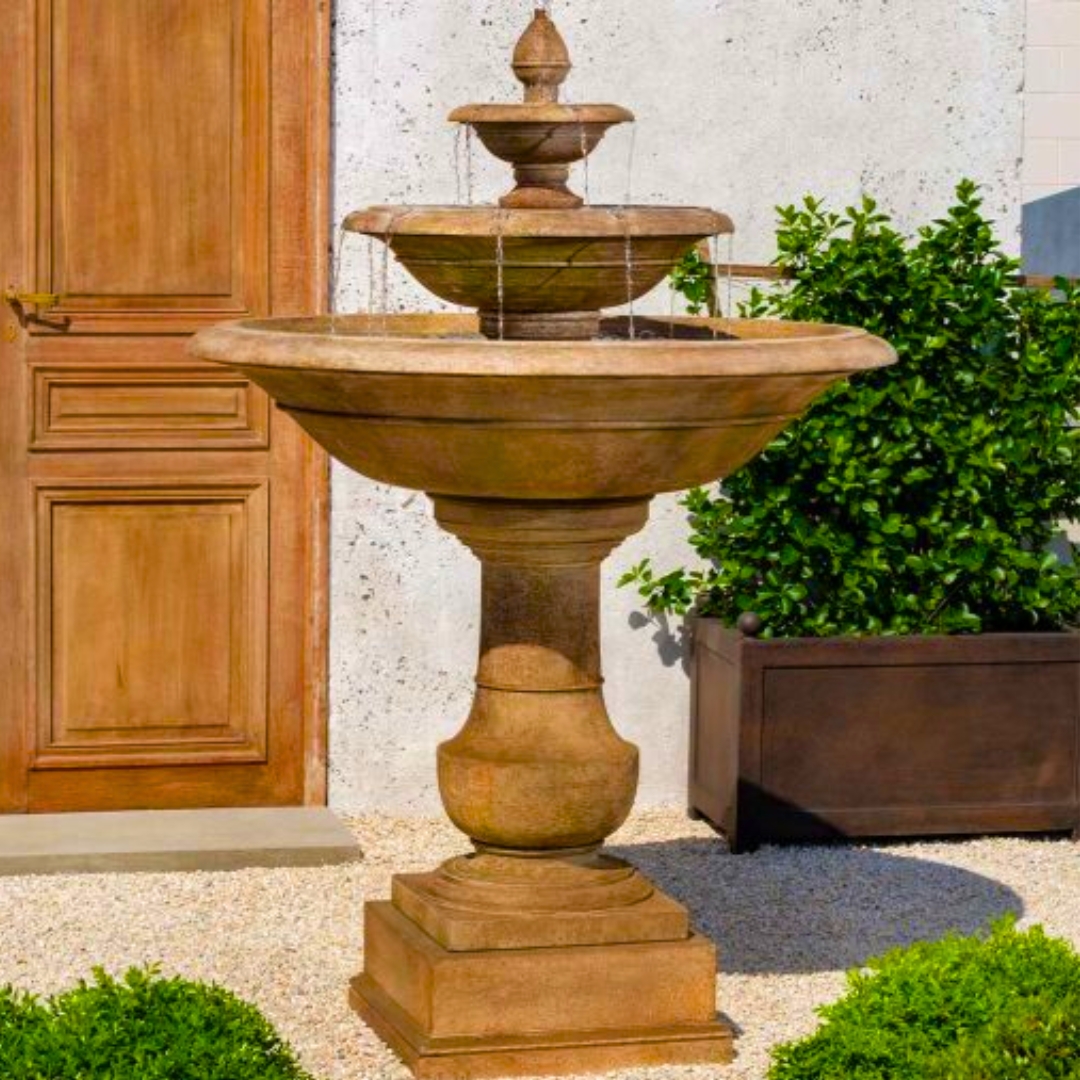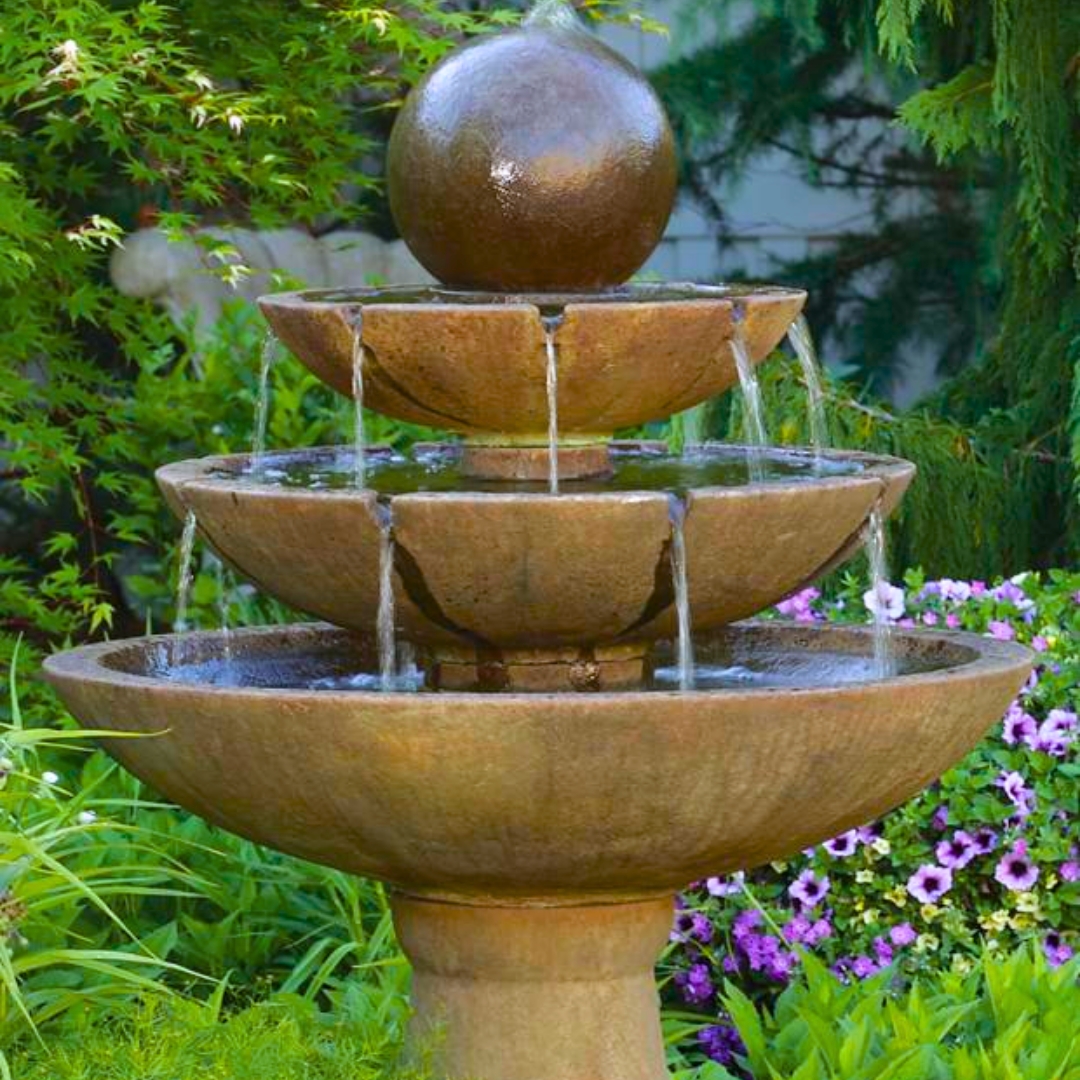 Sculptural Fountains
Are you looking for something with a bit more pizazz? We carry sculptural renditions of the classic fountains, too! While these water features offer the soothing sounds of any fountain, they also serve as artistic additions to your garden or landscape area.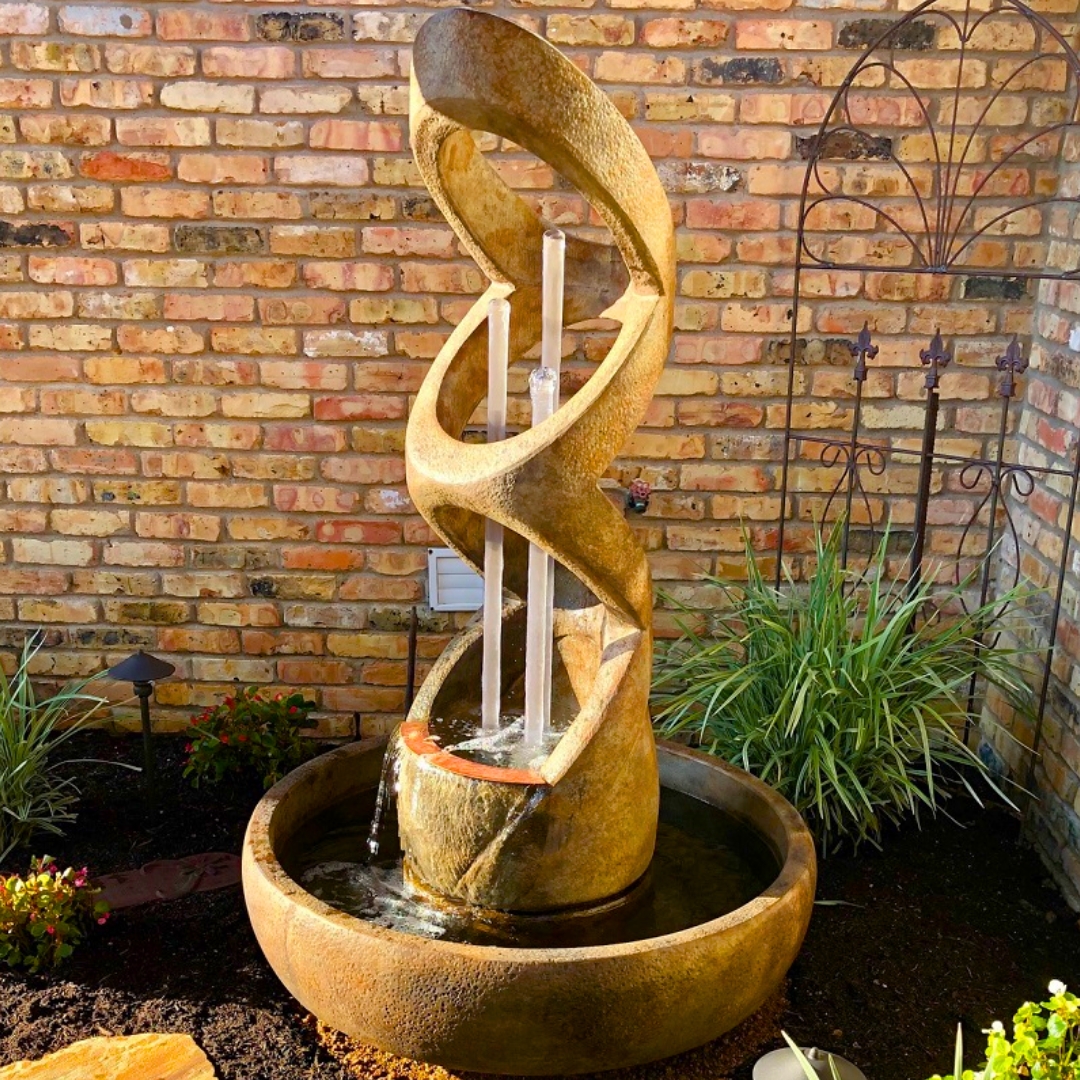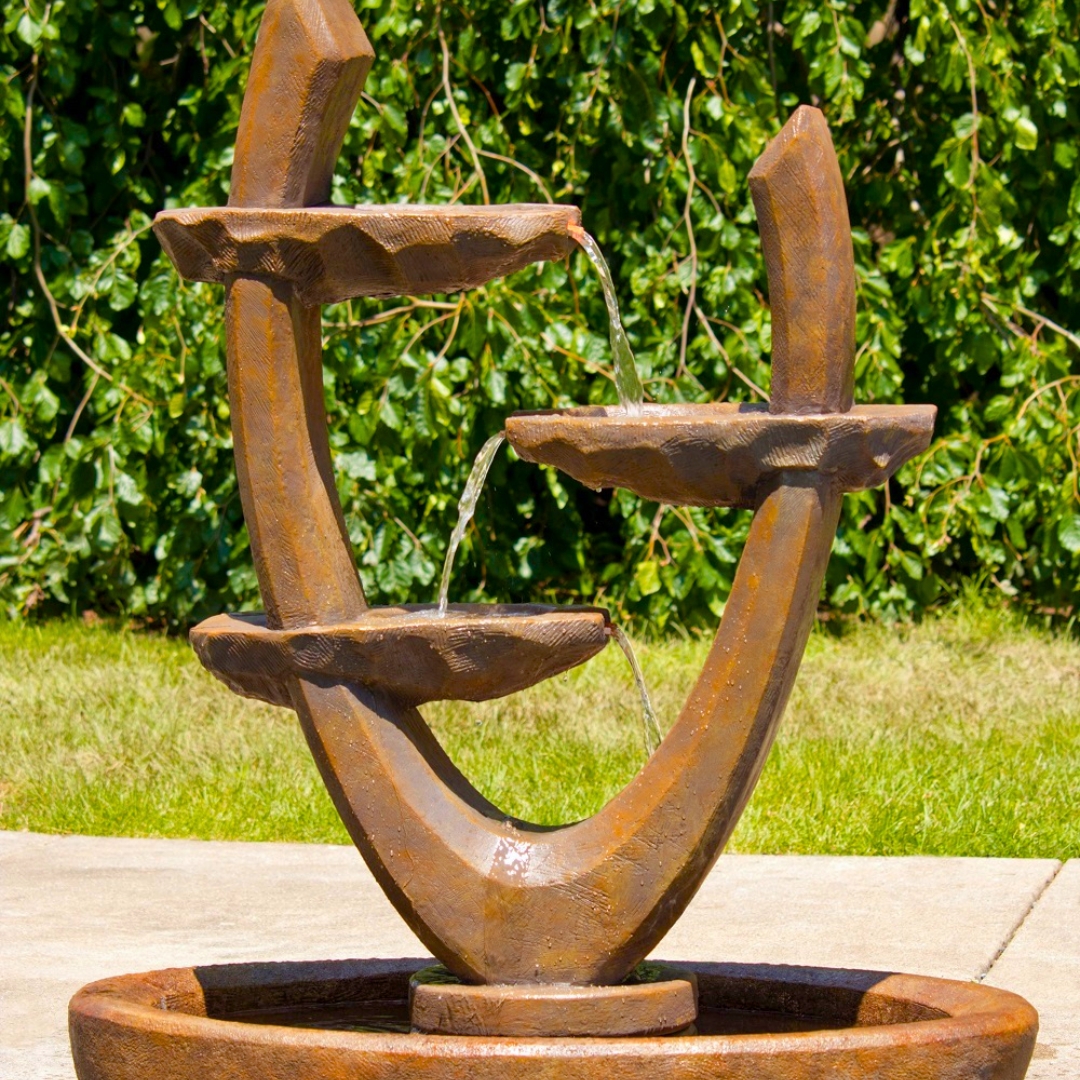 Wall and Floor Fountains
Wall and floor fountains come in many unique shapes and sizes. We love these fountains because they can stand alone or be mounted to a wall!  Where tiered fountains shine with cascading waters, these fountains offer a different but equally aesthetically pleasing water flow!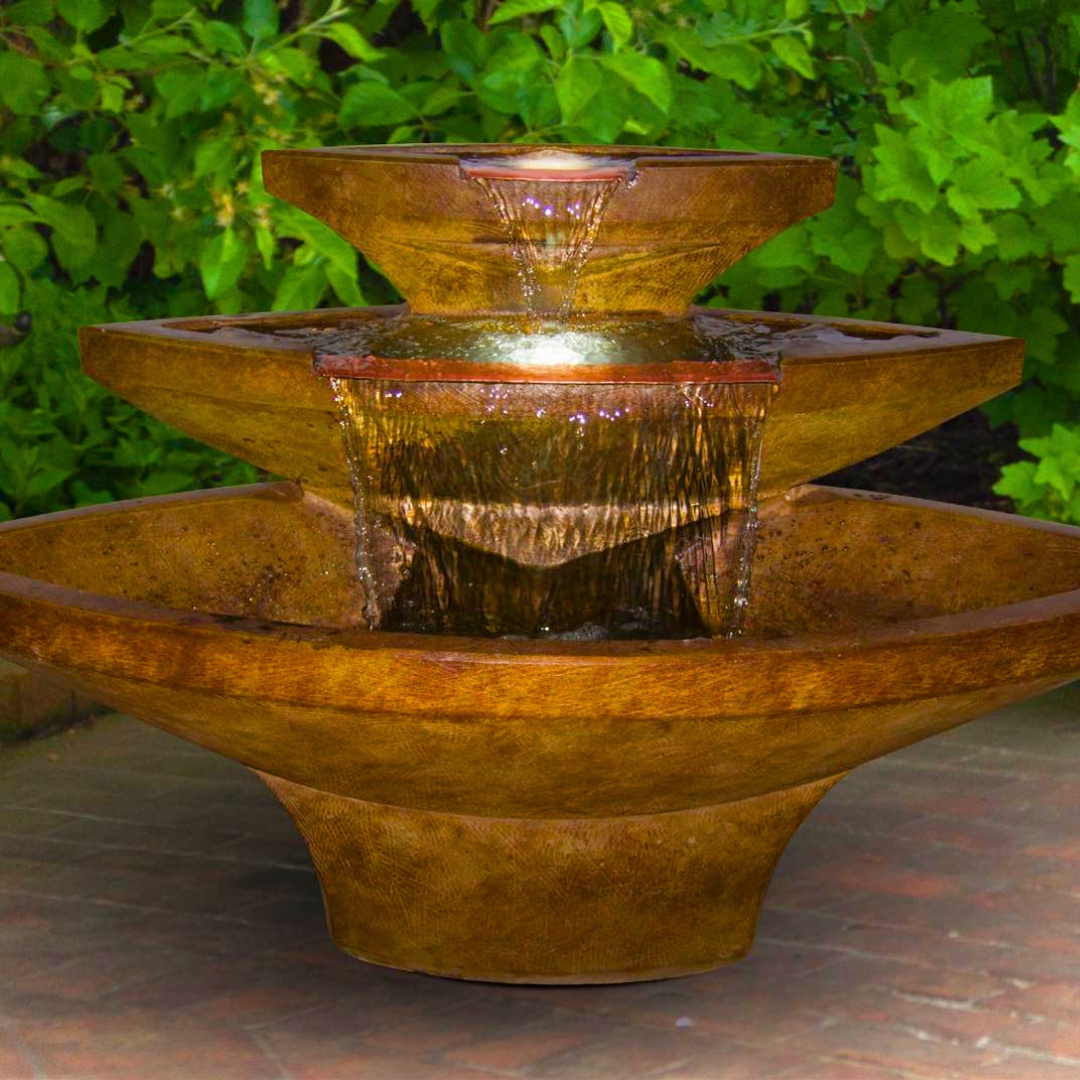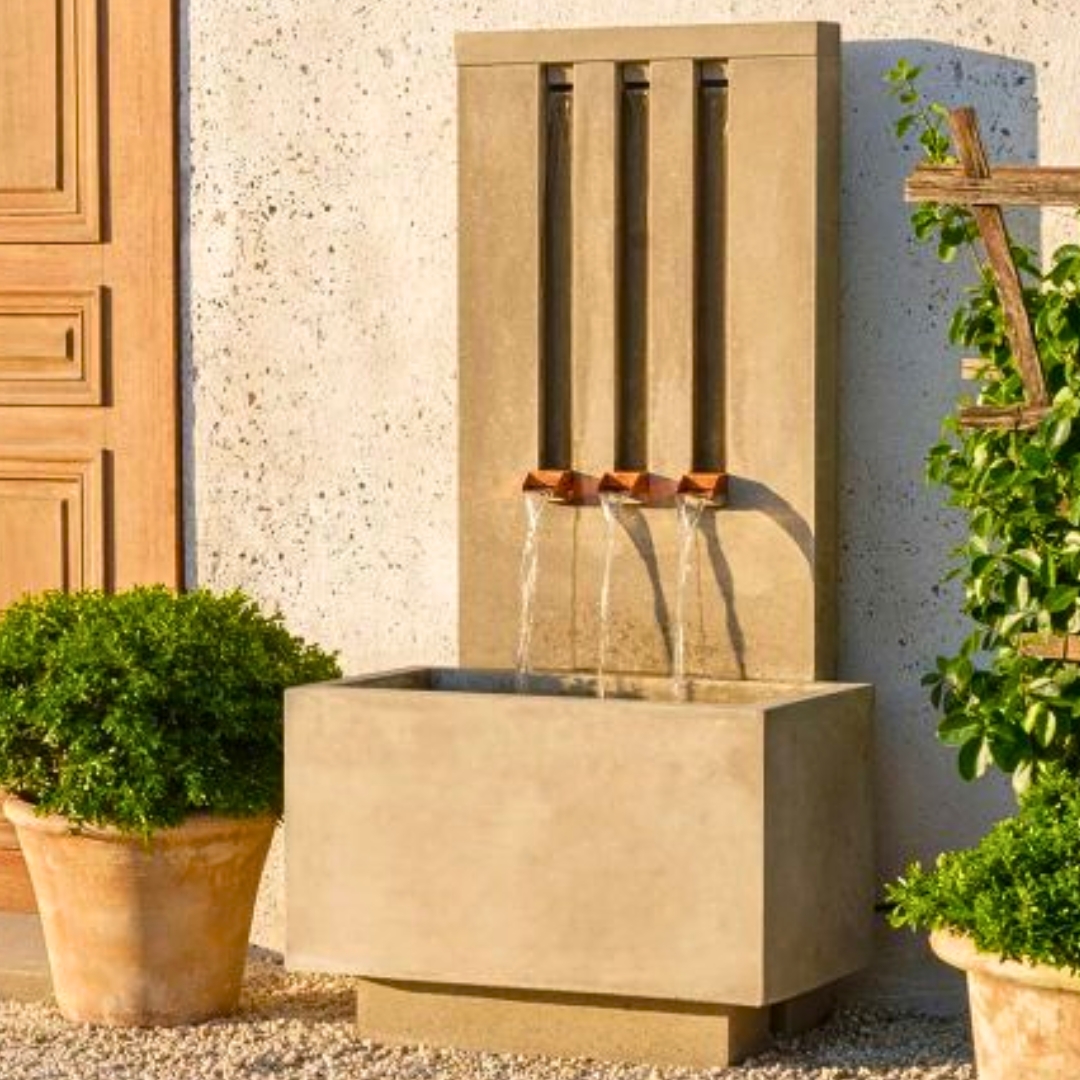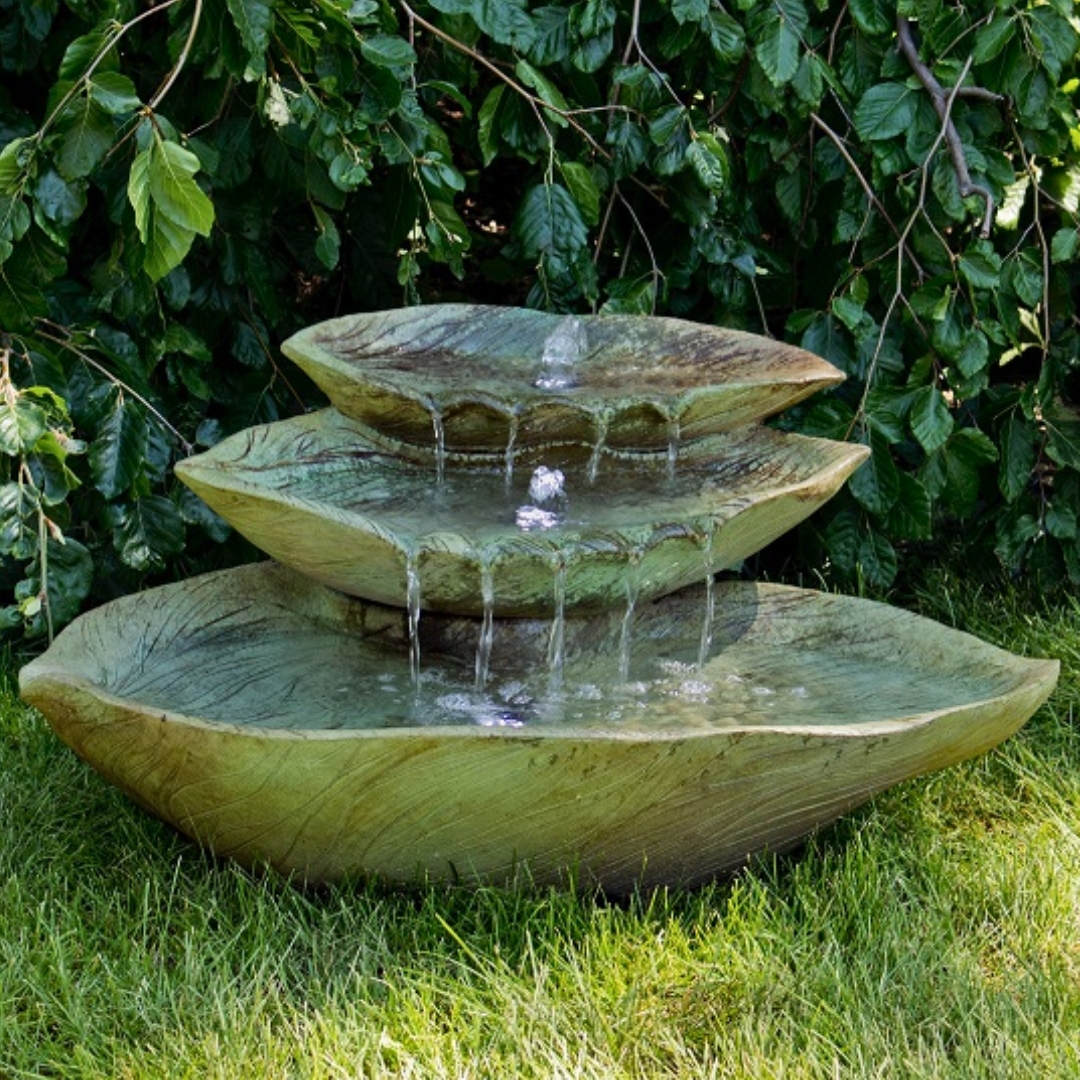 Lightweight Fountains
Lightweight fountains are an excellent choice for keeping things fresh. They are easy to move around to make your space feel new by putting them in a different spot or mixing them with other decors. These fountains make great staple pieces, no matter how much your style changes!