Garden Fountains
If you feel your garden is missing that special something, you might consider browsing our selection of concrete and durable resin fountains. These exquisite water features come in many shapes and sizes, all offering soothing sounds and all succeeding in turning your garden into a peaceful getaway. Here at Patuxent Nursery, we sell high quality outdoor water fountains that are sure to be the main attraction of your landscape. Stop by and see our current selection of water fountains and features!
All About Water Features
Fountains are known to attract both birds and people alike to its cascading, flowing water. With their rhythmic, relaxing sounds of trickling water, it's no surprise that many like to incorporate these features into their gardens and landscapes. These additions not only offer unique silhouettes, but also serve to attract birds hoping to get a quick bath or sip of water.
Water features look especially nice when the light-catching water droplets glisten in the sunshine. If your garden is missing the perfect centerpiece, any one of the water fountains we carry at Patuxent Nursery will quickly become the focal point of your outdoor living space.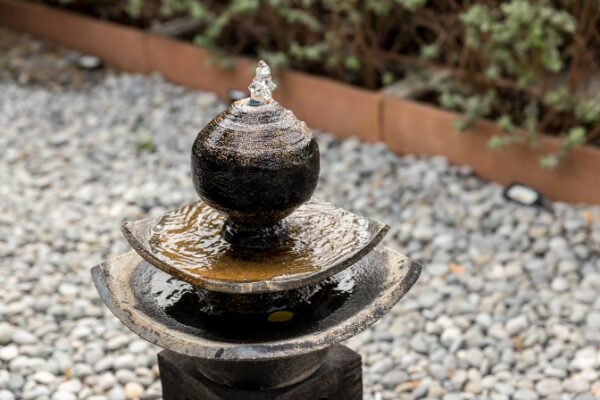 Many of our fountains are fitted with led lights to bring them to life even when it's dark outside!
Tiered Fountains
A tiered fountain is one that has multiple layers. Oftentimes the top layer is the smallest and the final layer is the largest. As the water travels up the inside of the fountain and makes its way out, it will pool in the smallest level, then cascade over the side into the next level, and so on and so forth until it reaches the bottom and starts the process over again.
While the basic principle of a tiered fountain is the same, they come in many varieties. While the most traditional tiered fountain is circular in shape, they also come in rectangular and ovular forms. Each of these varieties makes a different statement, and so will fit the particular aesthetic you are going for!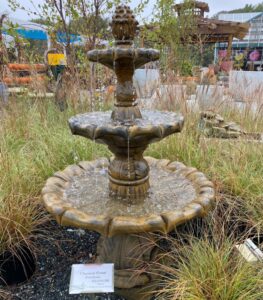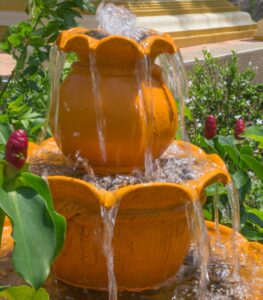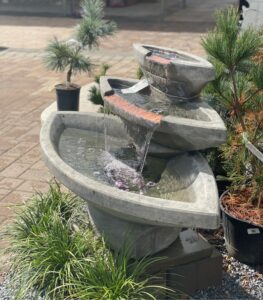 Wall and Floor Fountains
Wall and floor fountains come in many unique shapes and sizes. Where tiered fountains shine with their cascading waters, these offer a different but equally aesthetically pleasing water flow. We love these fountains because they're able to stand on their own or be mounted to a wall!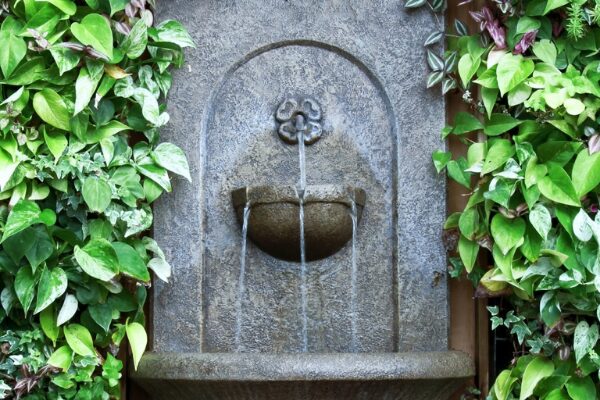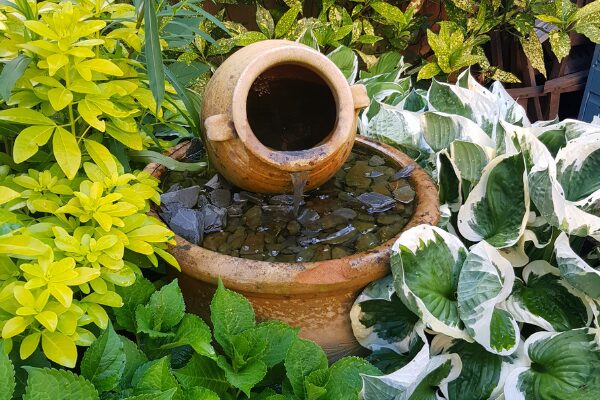 Sculptural Fountains
Looking for something with a bit more pizazz? We carry sculptural renditions of the classic fountain, too! While these water features of course offer the soothing sounds of any fountain, they also serve as artistic additions to your garden or landscape area.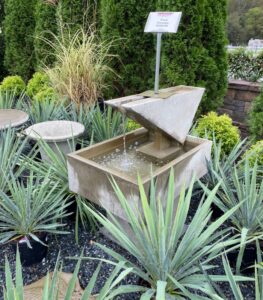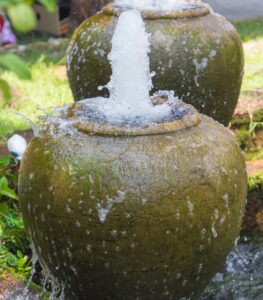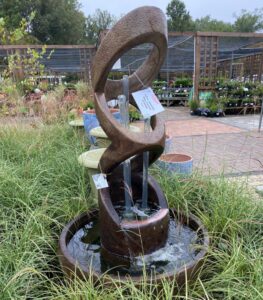 Questions? Contact our Sales & Customer Success Team!
**Please note: during our busy seasons, our inventory moves incredibly quickly – the best way to see what we have is to visit us and speak with our sales staff directly! Thank you for your patience and understanding.**
See These Garden Center Departments For More
Looking for other ways to decorate your outdoor living space? Click below to learn more ways to make your garden even more perfect: