Top 5 Trees for Fall Color
Top 5 Trees for Fall Color
Add Fall color to your garden by planting one of these 5 trees. These trees are all in-stock and on sale now at Patuxent Nursery in Bowie, MD!
1. Maples
October Glory and Autumn Blaze are excellent examples of Fall leaf color. Reds, yellows, oranges, and greens are a highlight of these trees.
2. Gingko
Wonderful, golden yellow Fall color. Makes a great street tree or as a specimen. Only a few left!
3. Oaks
Oaks are a great shade tree, as well as a wonderful wildlife tree.. Offering maroon, burgundy, and brown foliage in the Fall.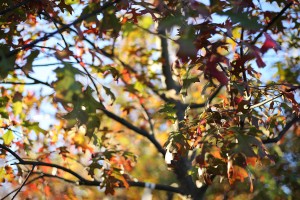 4. Crape Myrtle
This versatile tree provides all season interest with a beautifully eye-catching exfoliating bark. Crape Myrtles bring brilliant fall colors such as purple, reds, and yellows to your Maryland garden.
5. Zelkova
Another excellent, upright street tree with bright yellow foliage that has excellent shade attributes.
All of these trees, and more, are in-stock now at Patuxent Nursery. Stop by today!