Spring Annuals
Spring means new growth and colorful plant options for our gardens and landscapes. We love annuals because they offer bright, fast growing blooms. Although they do not come back year after year, they do create magnificent springtime spectacles for the time they do spend in our gardens.
Here are a few of our favorite Spring annuals: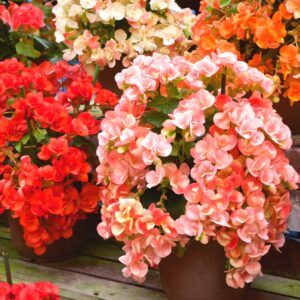 Begonias
Not only do Begonias produce vibrant flowers, but they are also famous for their foliage. These warm-toned beauties make an excellent addition to any garden, window box, or planter. We have loads of different varieties to choose from, come check them all out!
Geraniums
The wonderful thing about geraniums is that they can be enjoyed outdoors or indoors. This plant comes in a variety of colors ranging from white, to red, to pink, and other colors in between! If you'd like to enjoy your geraniums year-round, they overwinter easily. When caring for this plant, be sure to keep in full sun and well-drained soil.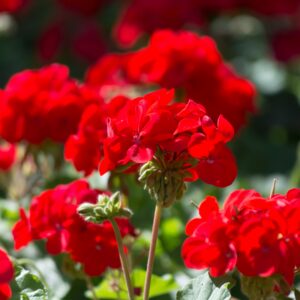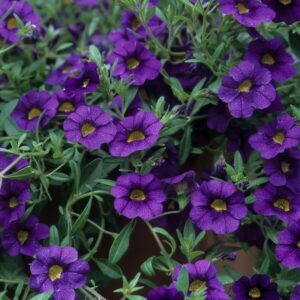 Calibrachoa
If you're hoping to attract various pollinators, look no further than calibrachoa! This plant's bright blooms invite all sorts of pollinators like bees, butterflies, and hummingbirds to the garden. While these can be planted in the ground, many also choose to plant their calibrachoa in a container. When caring for this plant, be sure to place it in a sunny spot and well-drained soil.
Petunia
Petunias are adored for their color variety. This plant can be found in yellow, pink, purple, white, orange, and so much more! Because petunias are vibrant and fast-growing, they are often used to border flower beds. Like other springtime annuals, this one prefers to be planted in full sun and well-drained soil.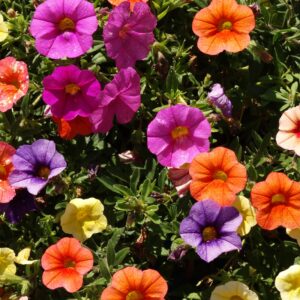 Visit Patuxent Nursery today to see our current selection of Spring annuals!