Halloween Décor at Patuxent Nursery
This spooky season make your home boo-tiful with our Halloween decor and scary plants. We have all of the Halloween party supplies that you need for fright fests or family fun. You can grab scary Halloween decorations, front door decor, and haunted house essentials to create your spine-tingling Halloween home!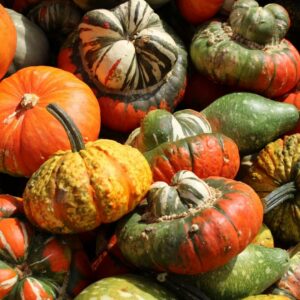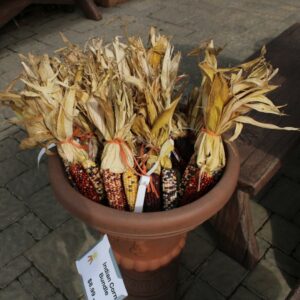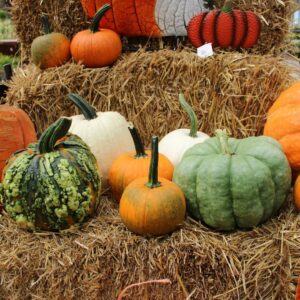 Pumpkins, Gourds, Corn Stalks, Hay, & Indian Corn
All of the ingredients that you need to build an a-maize-ing fall display are here at the nursery. These decor pieces work great for both outdoor and indoor displays!
Pumpkins can be carved, painted, or added to a display. Gourds, corn stalks, hay, and Indian corn are used in displays and arrangements. Hay can also be used to make a hay ride or hay maze for family fun!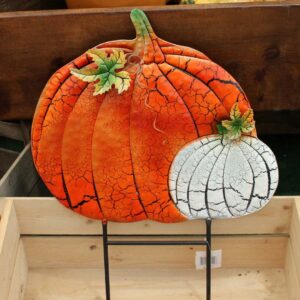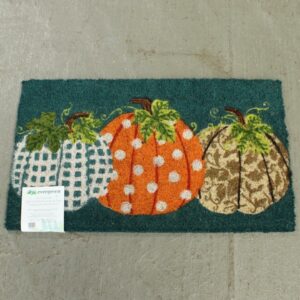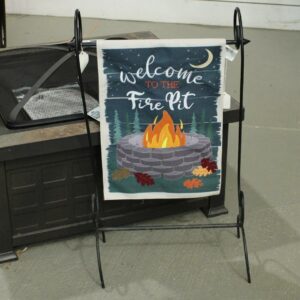 Yard Decorations
Yard decorations are highly important to incorporate into your eerie landscape. Metal lawn signs, door mats, and flags all add to your Halloween home décor.
Metal lawn signs and flags are also great party decorations for gatherings and family-fun activities. You can use them as signs to direct people, create a game out of them, or just have them in a landscape design. You can combine them with Halloween lights (or any string lights), to create paths and games at night as well!
As an added bonus, you can leave these pieces up all season long and not have to worry about them dying on you!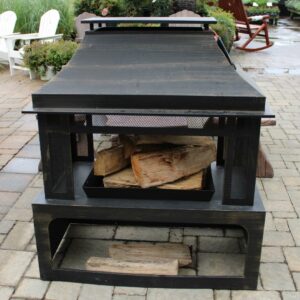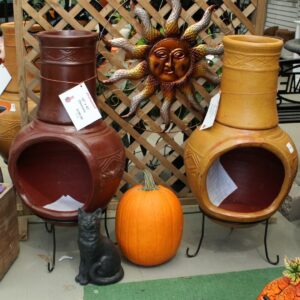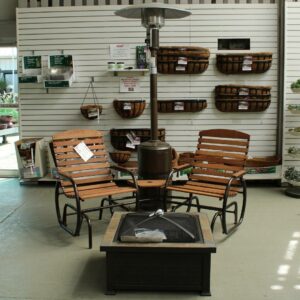 Fire Pits, Chimeneas, & Firewood
Whether you are waiting for trick-or-treaters or having a monster mash yourself, stay warm outdoors around a fire. Fire pits and chimeneas are a great way to not freeze while waiting to hand out candy. They are also great to gather loved ones around to catch up during a gathering!
You can sit around the fire telling frightening tales, roasting marshmallows, or chilling out. Fire pits and chimeneas allow you to use your outdoor spaces all year long!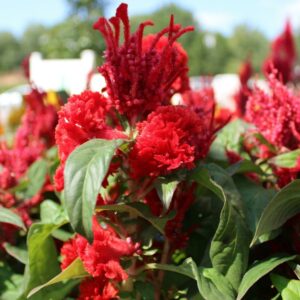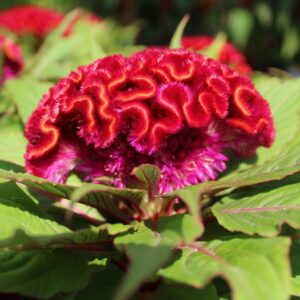 Celosia
No, this is not hocus pocus, these annuals really do grow like this. You can combine these with many different plants to see what petrifying combinations you can come up with. These freaky brain-looking plants are perfect for containers, window boxes, and mad scientist gardens!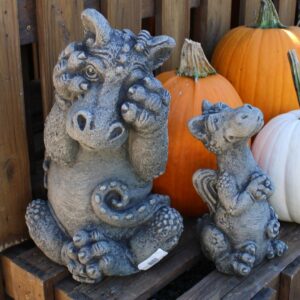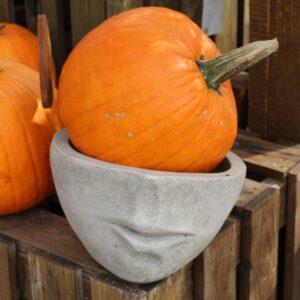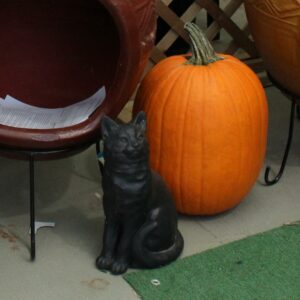 Statuary & Pottery
Nothing says Halloween quite like a life-sized black cat, dragon, or cut-off head! What you put your plants in and what you put around them, are just as important as the plants themselves. Statuary and pottery can accent any plant or area in your home to make a huge difference in the mood created.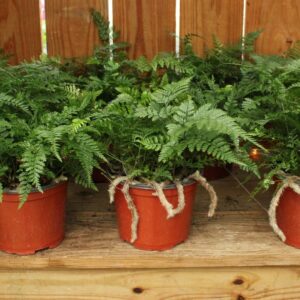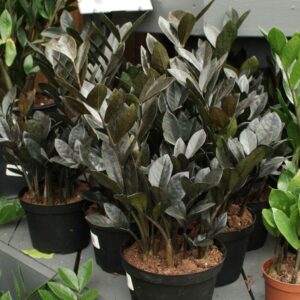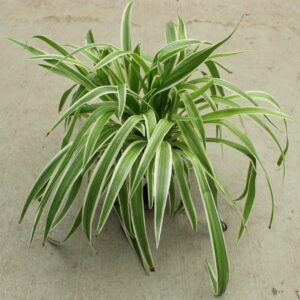 Rabbit's Foot Fern, Raven ZZ, & Spider Plant
Spooky Houseplants
Pick up some creepy friends to enhance your indoor decor! Not only do these plants have frightening names, but they also look freaky! These gifts continue to give all year long and you can celebrate every Halloween with them. Start growing these little monsters today!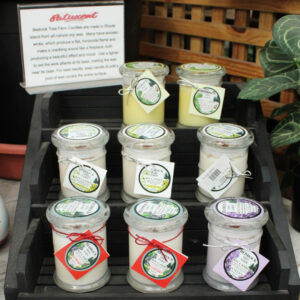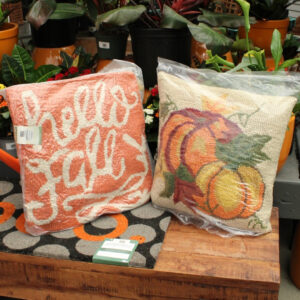 Indoor Halloween Decorations
Along with your spine-tingling houseplants, there are also more indoor ways to add spookiness. Try adding throw pillows to your living room home decor for a more fun Halloween mood. They are the best way to stay cozy while watching the latest Halloween movie!
Candles are another way to enhance the eerie mood in your home. Not only can you see Halloween, but now you can smell it. If you are having others over, you can enhance their spooky experience as well!