---
---
Shrubs for Sale at Patuxent Nursery in Bowie
Think of shrubs as a green screen for your landscape. Whether you need a backdrop for your bed of freshly planted perennials, a little bit of color for your front yard, or borders to keep your property line intact, we've got a wide assortment of shrubs to suit your needs. So, if you're looking to build your yard from scratch, or simply transplanting a diseased shrub, we've got your needs covered.
Patuxent Nursery carries a wide variety of Privacy Shrubs, Evergreen Shrubs and Flowering Shrubs.
A large number of plants can be either shrubs or trees, and deciduous or evergreen depending on the growing conditions they experience. Shrubs in common garden practice are generally broad-leaved plants, though some smaller conifers such as Mountain Pine and Common Juniper are also shrubby in structure.
Fast growing shrubs are great for creating quick privacy screens, hedges or buffers. If you plant them in foundation plantings, make sure to place them where they can grow to their natural height and width without taking over or obstructing the view of the home.
Privacy Shrubs for Sale
Fast growing privacy shrubs are great for creating quick privacy screens, hedges or buffers around both a patio and a fence line to offer privacy. If you plant these bushes in foundation plantings, make sure to place them where they can grow to their natural height and width without taking over or obstructing the view of your property. We have Barberry, Euonymus, Holly, Laurel, Nandina and Red Tip Photinia and other fast growing shrubs that are perfect for hedges. These shrubs can also be planted in pots and placed as a screen directly on a patio.
Euonymus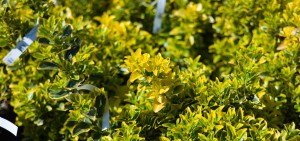 Euonymus is an evergreen shrub with dense foliage that is excellent as a small hedge. It's low growing and spreading and will mound on itself or work it's way up a foundation or tree base. Excellent near retaining walls to soften or drape over the side. It's deer resistant and great for difficult spots.

Barberry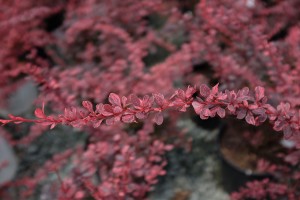 Barberry makes for graceful hedges and barriers and the thorns protect privacy. They grow up to 8′ tall and 7 ' wide and have leaves of either chartreuse/gold or purple/burgundy. This shrub has colorful fall foliage, spring blooms and winter interest making it a great choice for year round beauty. Barberry attracts birds and is low maintenance.

Cherry Laurel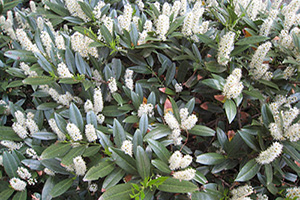 Cherry Laurel is a tree that's also a shrub! It can be pruned into an ornamental hedge that is easy to care for and beautiful. The rich green leaves and fragrant white blooms in the spring make it attractive from all sides. This shrub is functional, reliable and easy to care for. IT can do well in sun or shade and prefers moist, well-drained soil. Cherry Laurel is also deer resistant and will tolerate salt spray for those by the water.

Red Tip Photinia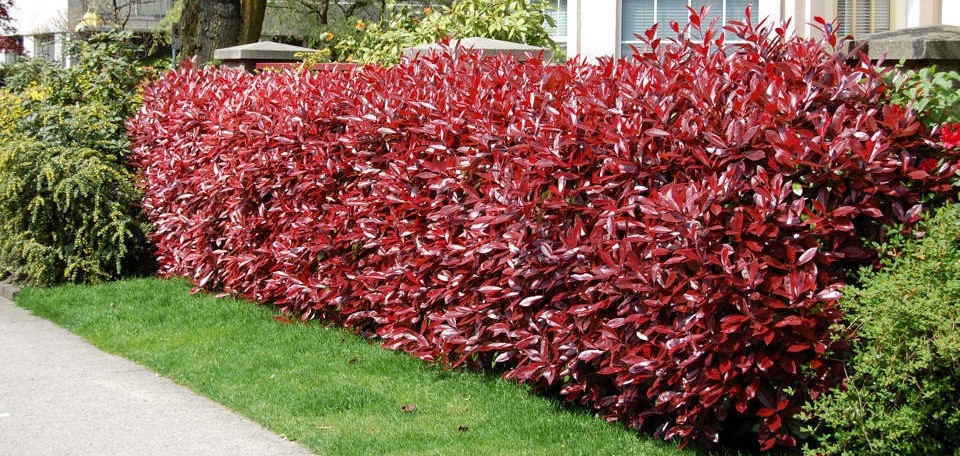 Red Tip Photinia is a popular fast growing evergreen shrub that is often used as a fence row or hedge. The oval leaves of red-Tipped photinia plants start out red but turn into the dark ever green after a couple weeks to a month. During the spring, the photinia also has small white flowers that produce red fruits, that often last into the winter. It is important to provide the red tip photinia with a few basics to maintain a healthy plant and avoid photinia disease. Be sure to provide a well-drained soil so that it isn't too wet. Photinia plants also prefer full sun, but it can tolerate partial shade. It is also important to make sure it doesn't grow too dense.
Evergreen Shrubs for Sale
Evergreen shrubs stay green all year long and can help your yard stay in respectable shape in any season. From Boxwood to Yucca, these low-maintenance shrubs provide year-round beauty for anyone's yard and a bright spot even in the bleakest parts of winter. Other popular evergreen shrubs include Holly, Red Tip Photinia and Nandina. Needle leaf evergreen shrubs, such as Juniper and Yew are coniferous and can be used to fill in low, empty spaces in your landscape. Broadleaf evergreen shrubs, like Boxwood, Holly, Euonymus and Photinia have softer leaves. 
Boxwood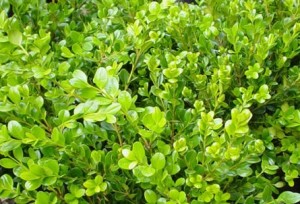 Boxwood is a slower growing evergreen with small leaves and dense growth. It can grow in sun or part shade and is very adaptable. It prefers moist, well draining soil and can be sheared into a formal hedge or left unsheared for a more informal hedge. Boxwood is also a great foundation plant.

Nandina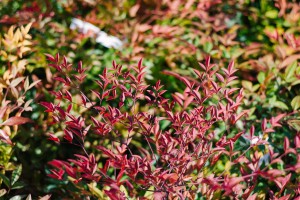 Nandina can be used anywhere in your landscape, from small groupings for color or combined with other evergreens. It prefers full or part sun and has beautiful foliage and brilliant color. Nandina is compact but can be pruned if needed.

Japanese Holly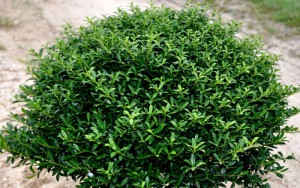 Japanese Holly is easy to grown and resemble Boxwood, they also make great hedges or serve well as a foundation plant. They like well-drained soil and tolerate full sun or partial shade. Keep the soil moist and mulch around them. You can prune them into your desired shape.

Flowering Shrubs for Sale
Azaleas, hydrangeas and camellias brighten up our seasons with their spectacular blooms. These flowering species, in addition to many others such as Drift Roses, Knockout Roses and Rhododendron, give you the ability to keep up with the pros, and at low cost too. Add some color to what is typically just a green screen, and you are sure to appreciate it.
Knockout Roses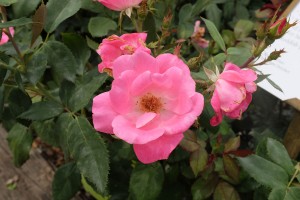 Knockout Roses are the perfect rose bush for those who hate the headaches of traditional rose gardens. This disease resistant, prolific bloomer is easy to care for and produces 9 months of trouble-free, show stopping blooms.

Drift Roses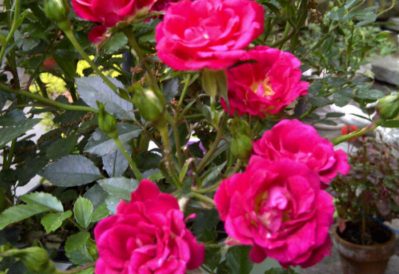 Drift Roses have a graceful, arching shape that is more of a groundcover plant. It needs minimal pruning and has a traditional rose bloom shape. It's disease resistant, low maintenance and prefers full to partial sun. It comes in a wide variety of colors and some are fragrant. Great for small gardens, containers and lining a walkway.

Hydrangeas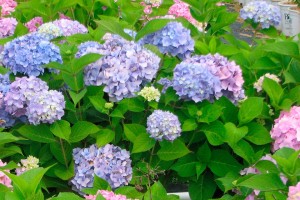 Hydrangeas have an old-fashioned charm that is hard to resist. Not only are they beautiful, they are easy to cultivate and are long blooming. They can be used for group plantings, as shrub borders, in containers and as cut flowers. The acidity in the soil will affect the color of the blooms – the more acidic the bluer the bloom and the less acidic the pinker the bloom. They prefer moist, well-drained soil rich in organic matter.

Rose of Sharon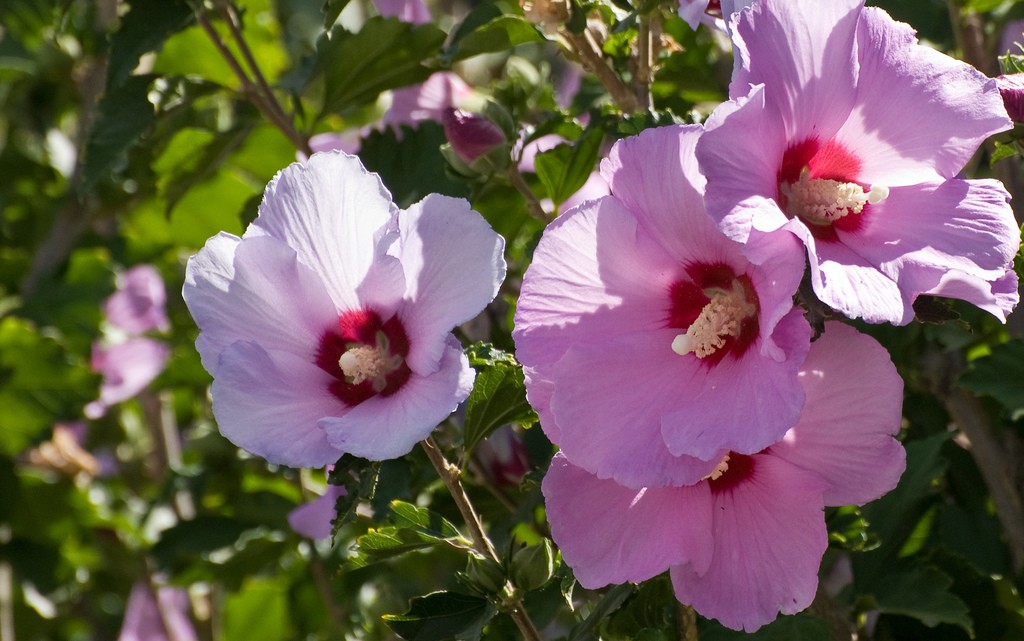 Rose of Sharon actually isn't a rose at all, but a hibiscus. With large blooms that open in late summer to fall, it's often the only bloomer in the garden at that time. It prefers full sun to part shade and moist, well-drained soil but can handle less than ideal conditions. It's easy to grow and a sight to behold.
Patuxent Nursery has an amazing selection of shrubs for sale just waiting for you. Stop by today and pick up what need to enhance your garden beds.
Out of the area? Our shrubs can also be purchased online at our online store, Garden Goods Direct.