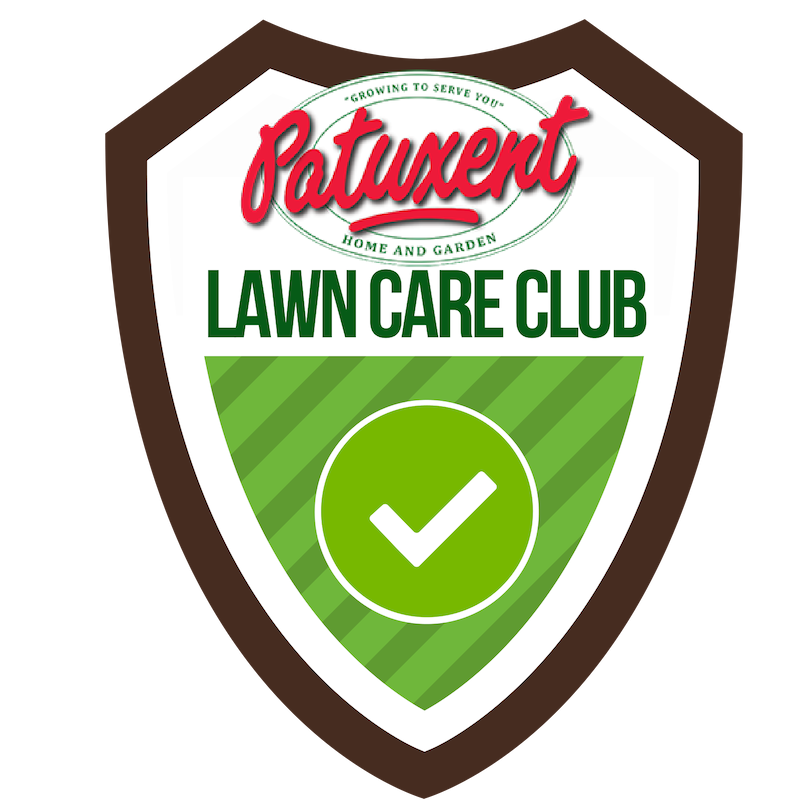 ---
JOIN THE PATUXENT
LAWN CARE CLUB  & SAVE 
Why Patuxent Lawn Care Club?
We have everything you need to get your lawn and garden looking great, whether you're a long-time homeowner or new to gardening. A well-maintained lawn adds to your property's value so let Patuxent take the guesswork out of what you need to make your property the envy of the neighborhood.
Our trusted programs are convenient, easy to follow, and offer membership savings. Receive 15-20% off when you buy a full program.
How It Works
STEP 1: Select Your Lawn Care Program from the Options Below
STEP 2: Register to Become a Member by Completing the Form
STEP 3: Pay for Your Plan at a 15-20% Discount
STEP 4: Schedule a Time to Pick-up Your First Application
STEP 5: We Will Notify You When It's Time to Pick-up Your Next Application
Patuxent Lawn Care Club Programs
GREEN VIEW FAIRWAY FORMULA
Green View Fairway Formula hands down is the best-performing lawn care product on the market today.  Only two applications per year saves you time and money.  This unique formulation combines crabgrass and broadleaf weed control into a single treatment. Provides steady, even feeding up to 12 weeks.
What you can expect…
Slow-Release – Grass remains green over a longer period of time without excessive top growth
Weed Control – Prevents crabgrass, and kills crabgrass seedlings, dandelions, and 200 additional tough lawn weeds
Crabgrass – Extends application window up to four weeks after germination
Guaranteed – Backed by 100% Customer Satisfaction Guarantee when used as directed
Join the Patuxent Lawn Care Club

PROGRAM 1: FAIRWAY FORMULA (5,000 sq. ft.)
LAWN CLUB COST: $66.58 / RETAIL: $80.00
Kit SKU: 26875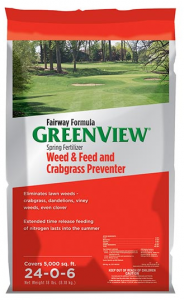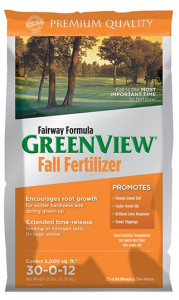 PROGRAM 2: FAIRWAY FORMULA (10,000 sq. ft.)
LAWN CLUB COST: $126.88 / RETAIL: $159.98
Kit SKU: 26876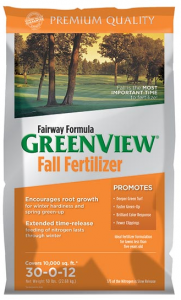 ---
GREEN VIEW 4 STEP PROGRAM
Green Smart is the smartest way to give your lawn the nutrition it needs by speeding root growth to improve nutrient absorption. This four-step lawn care program feeds, greens, and thickens your lawn while controlling crabgrass and other pesky weeds.
PROGRAM 3: GREEN VIEW
LAWN CLUB COST: $77.36 /RETAIL: $96.95
Kit SKU: 26878
---
ESPOMA ORGANIC 4 STEP PROGRAM
This premium organic lawn care program is kid, pet and environmentally friendly.
PROGRAM 4: ESPOMA ORGANIC
LAWN CLUB COST: $126.86 / RETAIL: $159.95
Kit SKU: 26879
---